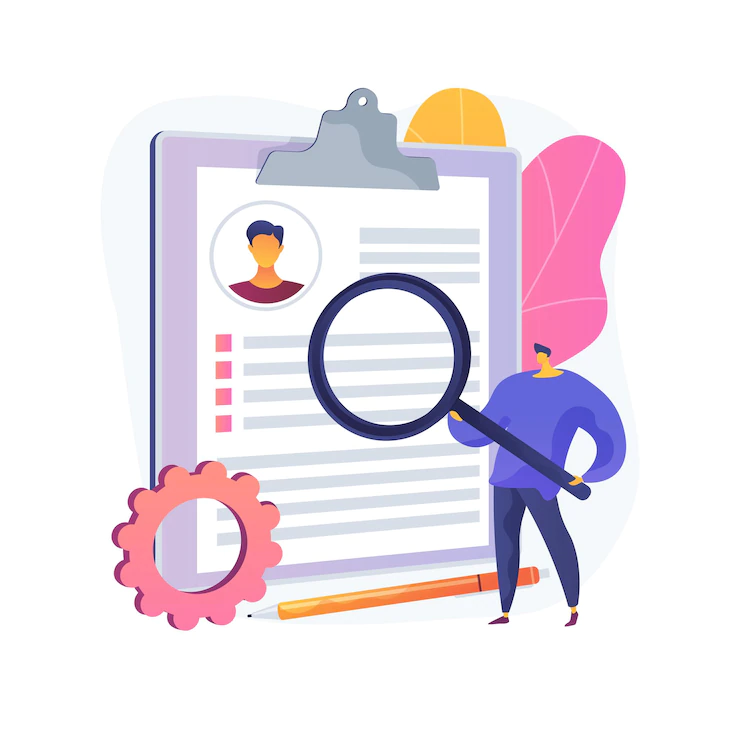 Professional Summaries for Resume That Make You Look Good
A well-crafted resume is crucial in securing job opportunities in today's competitive job market. One of the key components of a winning resume is the resume summary, also known as a professional or career summary. A summary for resume is a concise and compelling paragraph that provides a snapshot of your qualifications, skills, and achievements as a professional. In this article, we will delve into the various aspects of a professional summary for resume, including its definition, when and why to use it, how to start a summary, and provide professional summary example for different career paths.
What is a Resume Summary?
A resume professional summary is a brief and impactful statement at the top of your resume, right below your contact information. It is an elevator pitch highlighting your most relevant skills, accomplishments, and career goals. Unlike the traditional objective statement that focuses on what you want, the resume summary focuses on what you can offer the employer.
A well-written resume summary should be clear, concise, and targeted to the specific job you are applying for. It typically ranges from 2 to 4 sentences and aims to catch the hiring manager's attention, encouraging them to read further into your resume.
Summary examples: "A results-driven marketing professional with over 5 years of experience developing and executing successful digital marketing campaigns. Proven expertise in SEO, social media marketing, and lead generation. Seeking to leverage my skills to drive customer engagement and brand growth at XYZ Company."
When to Use a Resume Summary
Including a resume summary statement is particularly beneficial when you have relevant work experience and skills that align with the job you are applying for. It becomes especially important when applying for mid-level to senior-level positions, where hiring managers receive numerous applications and must assess a candidate's suitability quickly.
Below are reasons when to use a good resume summary:
When You Have Experience in the Field
If you possess significant work experience in the industry you're applying for, a general summary for resume can effectively highlight your expertise and accomplishments. This is particularly advantageous for mid-level to senior professionals with a wealth of experience to share with potential employers.
When You Want to Stand Out
Employers often receive a large number of resumes for a single job opening. A well-crafted resume summary can quickly capture the hiring manager's attention and encourage them to read further. It provides an immediate glimpse of your qualifications and demonstrates your commitment to making a positive impact.
When You're Changing Careers
For career changers, a resume summary can be particularly useful in connecting your transferable skills to the new role you're pursuing. It helps employers understand how your existing skills and experiences can benefit their organization, even if not directly related to the job title.
When You Have Unique Achievements
If you have noteworthy accomplishments or have received recognition in your previous roles, a resume summary is an excellent place to showcase them. This can include awards, honors, successful projects, or significant contributions that set you apart from other candidates.
When You Need to Address Employment Gaps
A well-crafted resume summary can shift the employer's focus from employment gaps to your relevant skills and achievements. It enables you to control the narrative and emphasizes your strengths, making it less likely for the employer to be overly concerned about any career breaks.
If you are a recent graduate or changing careers, it might be more appropriate to use a resume summary examples statement instead, focusing on your career goals and transferable skills.
Why Do You Need a Professional Summary?
This concise section, often placed at the top of your resume or LinkedIn profile, can significantly impact how potential employers or connections perceive you and greatly increase your chances of getting noticed for the right reasons. Explore why a professional summary is crucial in today's professional landscape.
First Impressions Matter
As the saying goes, "You never get a second chance to make a first impression." In the fast-paced hiring world, recruiters and employers scan each resume or profile in just a few seconds. A well-written professional summary can catch their attention quickly and compel them to read further. It serves as a snapshot of your career and skills, making it easier for the reader to understand your value proposition.
Highlight Your Unique Selling Points
Your professional summary allows you to showcase your most relevant qualifications, accomplishments, and skills. It's an opportunity to present a brief overview of your career trajectory, emphasizing what sets you apart from other candidates. By tailoring your summary to align with the specific job or industry you're targeting, you can effectively demonstrate how to add value to the organization.
Increased Searchability and Relevance
When applying for jobs online or recruiters sourcing candidates on professional platforms like LinkedIn, they often use keywords to find suitable candidates. A well-optimized professional summary with relevant industry keywords can improve your visibility in search results. This increases the likelihood of recruiters finding and contacting you for potential opportunities.
Showcases Your Communication Skills
Your ability to convey information succinctly and persuasively is vital in any professional setting. A well-structured professional summary demonstrates your communication skills, which employers highly value. It also provides insight into how you present yourself and your professional brand.
Demonstrates Career Focus
Employers are interested in candidates with a clear sense of career direction and purpose. A professional summary allows you to convey your career goals and the roles you seek concisely. This signals to potential employers that you are committed to your professional growth and have put thought into your career trajectory.
How to Create a Resume Summary
Crafting an effective resume summary involves the following steps:
1. Understand the Purpose of a Resume Summary
A resume summary is a brief paragraph or bullet point at the top of your resume. It serves as an introduction to your application and aims to summarize your most relevant qualifications, experience, and achievements. The goal is to entice the hiring manager to continue reading your resume and invite you for an interview.
2. Tailor It to the job
Customizing your resume summary for each job application is essential. Carefully review the job description and identify the key requirements and qualifications the employer is seeking. Then, tailor your resume skills summary to align with those specific needs. This will show the recruiter that you understand their needs and that you are the right fit for the position.
3. Start with a Strong Opening Statement
Begin your summary with a powerful opening statement highlighting your most relevant skills and experience. Use strong action verbs and impactful language to make your introduction stand out. For example: "Results-driven marketing professional with 5+ years of experience developing and implementing successful digital marketing campaigns." "Versatile software engineer skilled in Java, Python, and C++, with a proven track record of delivering high-quality code and innovative solutions."
4. Highlight Key Accomplishments
Next, showcase your most significant achievements and contributions from your previous roles. Focus on quantifiable results and specific accomplishments to demonstrate your value. Use numbers, percentages, or other metrics whenever possible. For example: "Increased website traffic by 40% through implementing SEO strategies and content optimization." "Led a cross-functional team to deliver a complex project ahead of schedule, resulting in a cost savings of $50,000."
5. Showcase Your Unique Selling Points
Identify your unique selling points: the skills, experiences, or qualities that set you apart from other candidates. These can include specialized certifications, language proficiency, leadership experience, or any other strengths that are relevant to the job. Make sure to emphasize how these unique attributes will benefit the employer. For instance: "Fluent in English, Spanish, and French, enabling effective communication with international clients and team members." "Certified Scrum Master with a track record of driving agile project management and boosting team productivity."
Professional summary example: "A dedicated and compassionate registered nurse with 7 years of experience providing patient-centered care. Proficient in medical documentation, IV therapy, and patient education. Recognized for maintaining high patient satisfaction scores and achieving zero preventable hospital-acquired infections." A compelling resume summary can significantly improve your chances of landing your dream job. You'll make a strong first impression on potential employers by tailoring it to the specific job requirements, showcasing your accomplishments, and highlighting your unique value proposition. Keep it concise, engaging, and error-free to leave a lasting positive impact on hiring managers. With the tips above on how to write a resume summary, you'll be on your way to securing more interviews and advancing in your career.
Professional Resume Summary Examples for Most Common Careers
Below are a few resume description examples:
Professional Summary Examples for Marketing Professionals:
"Results-oriented marketing manager with 8 years of experience in developing and implementing data-driven marketing strategies. Skilled in market research, brand management, and campaign optimization. Proven track record of increasing lead generation by 30% and driving a 25% boost in online conversions."
Professional Summary Example for Nursing Resume:
"Compassionate and highly skilled registered nurse with 10 years of experience in critical care units. Proficient in advanced life support and patient assessment. Consistently recognized for maintaining the highest level of patient care and achieving a 95% medication administration accuracy rate."
Professional Summary Example for IT:
"Certified IT professional with 6 years of experience in network administration and cybersecurity. Adept at troubleshooting complex technical issues and implementing robust security measures. Led successful migration projects resulting in a 20% reduction in downtime and improved system performance."
Professional Summary Example for Project Manager:
"Seasoned project manager with a track record of delivering projects on time and within budget. Skilled in project planning, risk management, and cross-functional team leadership. Managed multimillion-dollar projects for Fortune 500 clients, achieving a 95% client satisfaction rate."
Professional Summary Example for Financial Analyst:
"Analytical and detail-oriented financial analyst with 4 years of experience in financial modeling and forecasting. Proficient in data analysis and budgeting. Successfully reduced operational costs by 15% and contributed to a 10% increase in company revenue through strategic financial insights."
Key Findings
This comprehensive guide taught us that a resume summary is a powerful tool to showcase your qualifications, skills, and achievements. When used strategically, it can significantly increase your chances of landing the desired job. By crafting a tailored and compelling summary, you can effectively communicate your value to potential employers and set yourself apart from other candidates.
Frequently Asked Questions
Q1. How long should a professional summary be?
A professional summary should be concise, typically 2 to 4 sentences. It should be long enough to highlight your key qualifications but not too lengthy to lose the hiring manager's attention.
Q2. What is a professional summary?
A professional summary, also known as a resume summary or career summary, is a brief paragraph that appears at the top of your resume. It provides an overview of your qualifications, skills, and achievements clearly and effectively.
Q3. When should you add a professional summary to your resume?
You should include a professional summary when you have relevant work experience and skills that align with the job you are applying for. It becomes particularly important for mid-level to senior-level positions and when you want to highlight your value and match the job requirements.
Conclusion
Crafting an effective resume summary is a skill that can significantly enhance your job search success. Following the tips and summary statement examples in this guide, you can create a compelling summary showcasing your unique strengths and positioning yourself as the ideal candidate for your dream job.
Related articles: