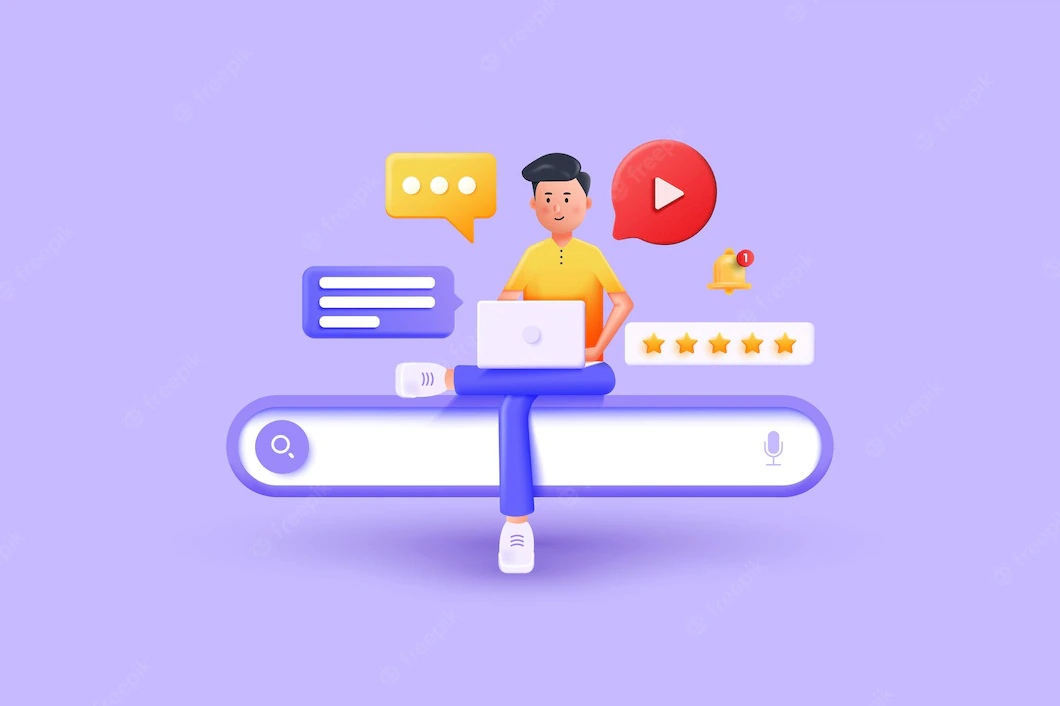 Recommendations for a Freelancer Resume
Freelance Resume
In the ever-evolving world of work, freelancing has emerged as a popular choice for professionals seeking autonomy, flexibility, and diverse projects. Your freelancer resume is your primary tool to showcase your expertise and attract potential clients. Crafting a compelling freelance resume can be the key to landing exciting projects and establishing a successful freelance career. This comprehensive guide will teach you how to create an exceptional freelance resume, covering essential aspects such as resume format, content, customization, and portfolio, and provide freelance resume example.
What is a Freelance Resume?
A freelance resume is a document that presents your professional background, skills, achievements, and relevant experience to potential clients or employers. Unlike traditional resumes, freelance resumes emphasize versatility, adaptability, and the ability to deliver results on diverse projects. This freelance on resume is your marketing tool, persuading clients to hire you for their needs.
How To Write a Freelancing Resume
Designing your freelancing CV to reflect your specific freelancer job description, strengths, and experiences is essential. Below are some key steps to help you craft an effective freelance resume.
Choose the Appropriate Resume Format:
Your freelance resume format should be clean, professional, and easy to read. The most commonly used formats are reverse-chronological or functional resumes. The reverse-chronological format highlights your work history, starting with your most recent projects. The functional format emphasizes your skills and accomplishments, making it ideal if you have a varied freelance background. The format you select should present your skills and experiences in the most compelling way possible. For instance, a chronological format might be suitable if you have a strong track record of relevant projects. On the other hand, a functional format can focus on your skills and expertise if you are just starting as a freelancer.
Add Your Goal or Purpose:
Include a concise objective or summary statement at the beginning of your resume. This statement should be tailored to the specific freelance niche you are targeting. Communicate your value to potential clients and how your expertise can address their needs.
Highlight Your Skills and Experience that Meet the Client's Needs:
Tailor your resume for each client or job application. Research the client's requirements and align your skills and experiences to match them. If you are a freelance graphic designer applying for a web design project, emphasize your relevant design skills, coding knowledge, and previous experience with web projects. Freelancer resume examples:
"Highly skilled and adaptable freelance web developer with expertise in HTML, CSS, and JavaScript. 3+ years of experience developing responsive and user-friendly websites for diverse clients, ranging from startups to established businesses."
Here are some tips to effectively showcase your relevant skills and experiences:
Customize your resume for each client. Tailor your resume for each freelance job you apply for. Analyze the client's needs and job requirements carefully, then emphasize the skills and experiences that align with those specific needs.
Create a strong opening statement. Start your resume with a summary or objective highlighting your main skills and areas of expertise. Be clear and concise about the value you can bring to the client's project.
Use a skills-based format. Organize your resume by skills rather than a traditional chronological order. This allows the client to quickly see the skills they seek without digging through your entire work history.
Prioritize relevant experiences. Focus on experiences that directly relate to the client's project. If you have a diverse background, omitting less relevant experiences is okay to avoid clutter.
Use keywords from the job description. Incorporate relevant keywords from the client's job posting in your resume. Many clients use applicant tracking systems (ATS) to screen resumes based on keywords, so using the right ones can help your resume get through this initial filter.
Quantify your achievements. Use specific numbers, metrics, or results to demonstrate the impact of your work. Quantifying your achievements gives the client a better understanding of your capabilities.
Include a portfolio or samples. If you have a portfolio or work samples, include a link or attachment to showcase your skills and previous projects. This helps the client see your capabilities in action.
Your freelance resume aims to demonstrate that you are the right fit for the client's project and that you can add value to their business.
Creating Freelancer Resume Content
Focusing on Achievements, Not Just Tasks:
Rather than listing your day-to-day tasks on a freelancing resume, emphasize your accomplishments and the impact of your work. Use quantifiable data, metrics, and success stories to showcase how your contributions made a difference. This demonstrates your ability to deliver tangible results. For example: "Led a social media marketing campaign that resulted in a 30% increase in website traffic and a 20% rise in conversions."
Add Training Certificates, Awards, and Testimonials from Your Customers:
Showcasing your professional development and recognition in your resume for freelancer adds credibility to your skills. Include relevant training certificates, industry awards, and positive testimonials from satisfied clients. This builds trust with potential employers and clients. Ensure the presentation is professional, easy to navigate, and tailored to your target audience. For example:
"Received the 'Best Freelance Copywriter of the Year award for exceptional writing and brand messaging skills. Testimonials from previous clients: 'John's work exceeded our expectations and significantly improved our brand visibility and engagement.'"
Describe Your Freelancing Skills:
Clearly articulate the skills that make you a valuable asset as a freelancer. Include technical and soft skills like project management, communication, problem-solving, and adaptability. Use specific examples of how you have applied these skills in your previous projects.
Use specific examples and quantify your achievements wherever possible. Instead of saying you have "excellent communication skills," mention that you've successfully managed communication with 10+ clients, resulting in 90% positive feedback. Emphasize your ability to handle various tasks and projects. Freelancers often need to be adaptable and multi-skilled, so showcase your versatility. Example:
"Successfully managed and delivered multiple projects simultaneously while maintaining open and transparent communication with clients. Demonstrated ability to quickly adapt to changing project requirements, resulting in a 20% reduction in project turnaround time."
Adapting a Freelancer's Resume to Work
Adapting your freelancer's resume for specific job requirements is important to increase your chances of landing projects. Tailoring your resume shows potential clients that you understand their needs and have the right skills to meet them.
Customize Your Resume for Specific Job Requirements:
Each freelance project may have unique requirements. Customize your resume by highlighting the skills, experiences, and achievements that directly align with the client's needs. This targeted approach increases your chances of being selected for the project.
Use Keywords and Phrases According to the Client's Needs:
Many clients use applicant tracking systems (ATS) to screen resumes. Incorporate relevant keywords and phrases from the job description to optimize your resume for ATS compatibility. This ensures that your resume gets through the initial screening process.
Use keyword research tools and techniques to identify relevant keywords and phrases that align with the client's industry, products, or services. Look for high-volume and low-competition keywords that will attract the right audience. While using keywords is important, avoid overstuffing them into the content. Keyword stuffing can negatively impact readability and search engine rankings. Instead, focus on incorporating keywords naturally into the content.
Make Your Resume Unique:
Avoid using generic templates or clichéd phrases. Showcase your individuality and personality through your resume design and content. A well-designed, distinctive resume can leave a lasting impression on potential clients. Example:
"As a freelance content writer, I have crafted engaging and SEO-optimized articles that increased organic traffic by 30% within three months. I look forward to leveraging my expertise to boost your website's visibility and drive quality leads."
Demonstrating Your Portfolio and Online Presence
Add a Link to Your Portfolio Website:
A well-organized online portfolio complements your resume and provides tangible evidence of your skills and past work. Include a link to your portfolio website where potential clients can view your projects, case studies, and testimonials. Specify Your Online Reputation and Status: Highlight any positive reviews, endorsements, or recognition you have received on freelancing platforms or professional networks. A positive online reputation boosts your credibility and helps clients trust your abilities.
Give Examples of Previous Work and Successful Projects:
Incorporate specific examples of your successful freelance projects in your resume. Discuss the challenges you faced, the actions you took, and the outcomes achieved. Including links to notable projects or downloadable samples can further enhance your resume. Example:
"I have successfully managed and executed social media marketing campaigns for various clients, resulting in a combined increase of 40,000 followers across platforms. Check out my portfolio for detailed case studies and campaign performance data."
Crafting a top-notch freelancing resume sample requires carefully considering your unique skills, experiences, and achievements. By adopting a client-centric approach, customizing your resume, and showcasing your accomplishments, you can effectively demonstrate your value as a freelancer. Moreover, leveraging your online presence and portfolio can provide potential clients with tangible proof of your expertise.
Conclusion
A well-crafted freelance resume can significantly boost your chances of landing exciting projects and establishing a successful freelance career. You can position yourself as a valuable and reliable freelancer by highlighting your accomplishments, tailoring your resume to specific job requirements, and showcasing your portfolio and online presence.
Frequently Asked Questions and Answers
Q1. How to List Freelance Work on Your Resume?
When listing freelance work on your resume, include a separate section for freelance projects. Mention the client or company name, project duration, a brief project description, and your contributions. Emphasize accomplishments and results to showcase your impact on each project.
Q2. What Must Be Added to a Freelancer's Resume?
A freelancer's resume must include a clear objective or summary statement, a comprehensive list of relevant skills, a tailored work experience section with quantifiable achievements, relevant certifications, awards, and testimonials.
Q3. What Skills of a Freelancer to Indicate in a Resume?
The skills indicated in a freelancer's resume depend on your niche and the specific job requirements. Common skills include technical skills related to your field (e.g., programming languages for developers) and soft skills like communication, problem-solving, time management, and adaptability.
Related articles: