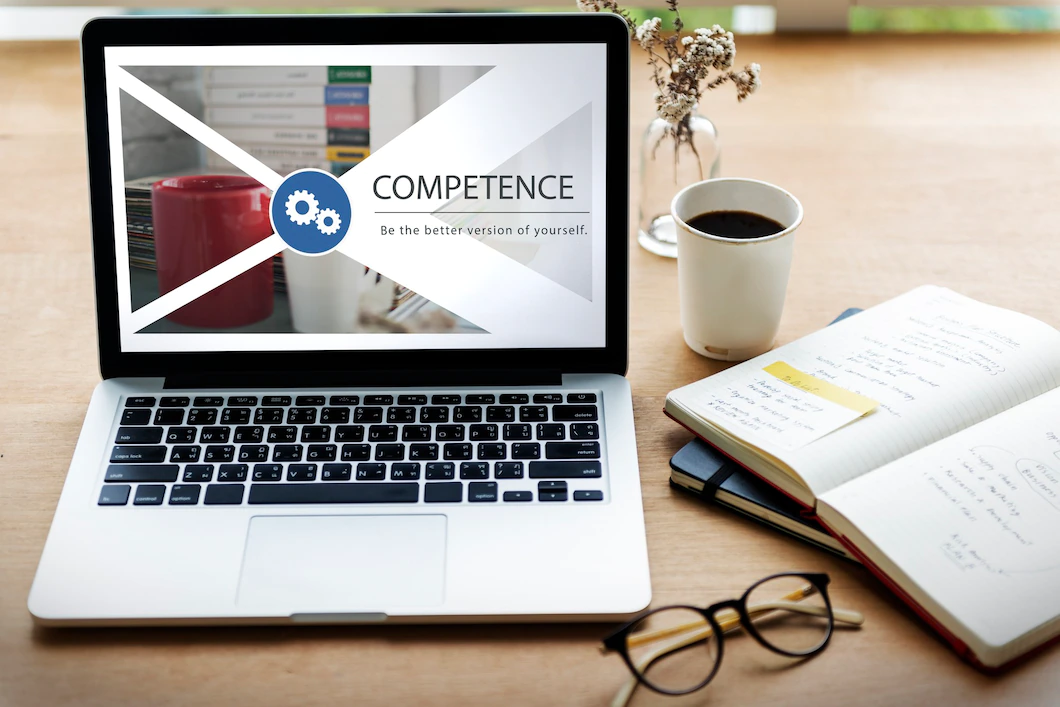 How to Present Skills and Competencies in Resumes?
Skills and competencies are the things you can do or have done to help you do your job. Skills are tangible, concrete accomplishments that are specific to a job; competencies are intangible, general capabilities that describe your overall level of expertise.
Skills and competencies are important to employers because they help them compare candidates with each other and with similar jobs.
Skills and competencies are not the same things
These concepts are often used as synonyms, but we recommend distinguishing them. Professional skills are certain actions that, with constant repetition, are brought to automatism. And competencies are behavioral features that an employee exhibits. A more complex concept, which may include personal qualities, abilities, and motives.
An example of professional skills for a resume is the possession of a specialized program or conference interpreting. Examples of competencies are innovation, decision-making, continuous training and development, communication, influence, etc.
Professional skills and competencies in the resume are better described in separate blocks. You should include no functional responsibilities. As for the structure, a career consultant recommends first describing the competencies, then the work experience in chronology. And then specify specific skills.
How Do You Present Skills and Competencies on A Resume?
It depends on what kind of job you're applying for and how much detail you want to include about your ability to perform it. If it's an entry-level position, for example, you probably don't want to list every little thing you've ever done in your career — instead, focus on the skills or knowledge that will make you stand out from other applicants.
If it's a more senior position, then go into more detail: Talk about how you've excelled at previous jobs by demonstrating specific accomplishments — not just having "good" or "excellent" ratings.
There are some crucial points in the resume that can enlighten your benefits as a professional. How to write a resume that will attract the employer and increase your chances of finding a job?
Here are some recommendations on how to formulate your skills and competencies for a resume properly.
How to describe competencies?
It is important to formulate both the skills and competencies in the resume based on your personal profile, and not just copy from examples.
Competencies reflect behavior that you can consistently demonstrate in your professional activities. In this case, it's important not only to name competencies but to explain in one sentence what exactly you mean by this concept.
For example, for some, leadership is to successfully implement projects and lead the team towards the goal. For others, to inspire the team to work independently and be responsible for the overall result. In other cases, it is the willingness to bear responsibility for the personal part of work, etc.
It is important to reinforce each competency, as well as the skills in the resume, with examples and results. It will show how it manifests itself.
How to formulate professional skills for a resume?
It is important that your skills accurately reflect your professional baggage. Hard skills are your toolkit; you should also describe them briefly in your resume. Formulate resume skills more precisely.
For example, an analyst may note which data sets he is working with; an accountant - indicate specialized programs; an HR specialist — to record not just knowledge of labor law, but the conduct of complex layoffs.
The professional skills that you mark in the resume are also important to reinforce with the results. For example, the sales manager can indicate how many percent he was able to increase sales thanks to the skills of working with objections, and the recruiting specialist can show the percentage of new employees who have passed the probationary period.
Conclusion
When you are applying for a job, you must present skills and competencies in your resume to make yourself stand out. It is advisable to provide as much information as possible in your resume to make the recruiter remember you when shortlisting the candidates. The reader would be more inclined to choose you if they see a valuable list of skills and competencies listed in resumes.
FAQs
Where to put skills and competencies on a resume?
Skills and competencies are usually listed under the Experience section of the resume. You can also include them in the Job Skills section or under the Special Skills or Interests sections. You may also choose to list your skills and competencies under Education, Professional Experience, and Personal Interests sections.
How do write skills and competencies in a resume?
To list skills and competencies on a resume, simply give a short description of each skill or competency that you possess, along with the level of expertise at which you have achieved this level of skill or competency.
What skills and competencies can be used in the resume?
You should concisely list your skills and competencies, but also highlight any unique or special ones that set you apart from other candidates. You might include professional certifications, volunteer work, communication skills, computer skills, or awards as well as education and training. The more unique you make your skills and competencies, the more likely it is that the recruiter will remember them.
How do you properly describe key skills and competencies in your resume so that the recruiter likes them?
The following are some key skills and competencies for a resume:
List all the skills and competencies that you possess. Transparently list these without any confusion. You can also include your experience appropriately by highlighting the training received along with the courses taken.

Focus on only one skill or competency at a time in your resume. Do not try to list all the skills and competencies in one go, as this will make it difficult for an employer to understand what exactly you want them to know about you from these different points of view.

Include each skill or competency separately with a brief description of it. Listing them one after another will make reading through your resume difficult for an employer who may not be able to read through them properly in one shot.
How do I write my skills level on my resume?
If you have several skills, you can put them in order of importance and use the highest level to start your introduction. For example, if you have a highly relevant skill, such as excellent communication skills, it would be appropriate to start with that at the top of your resume.
Related articles: