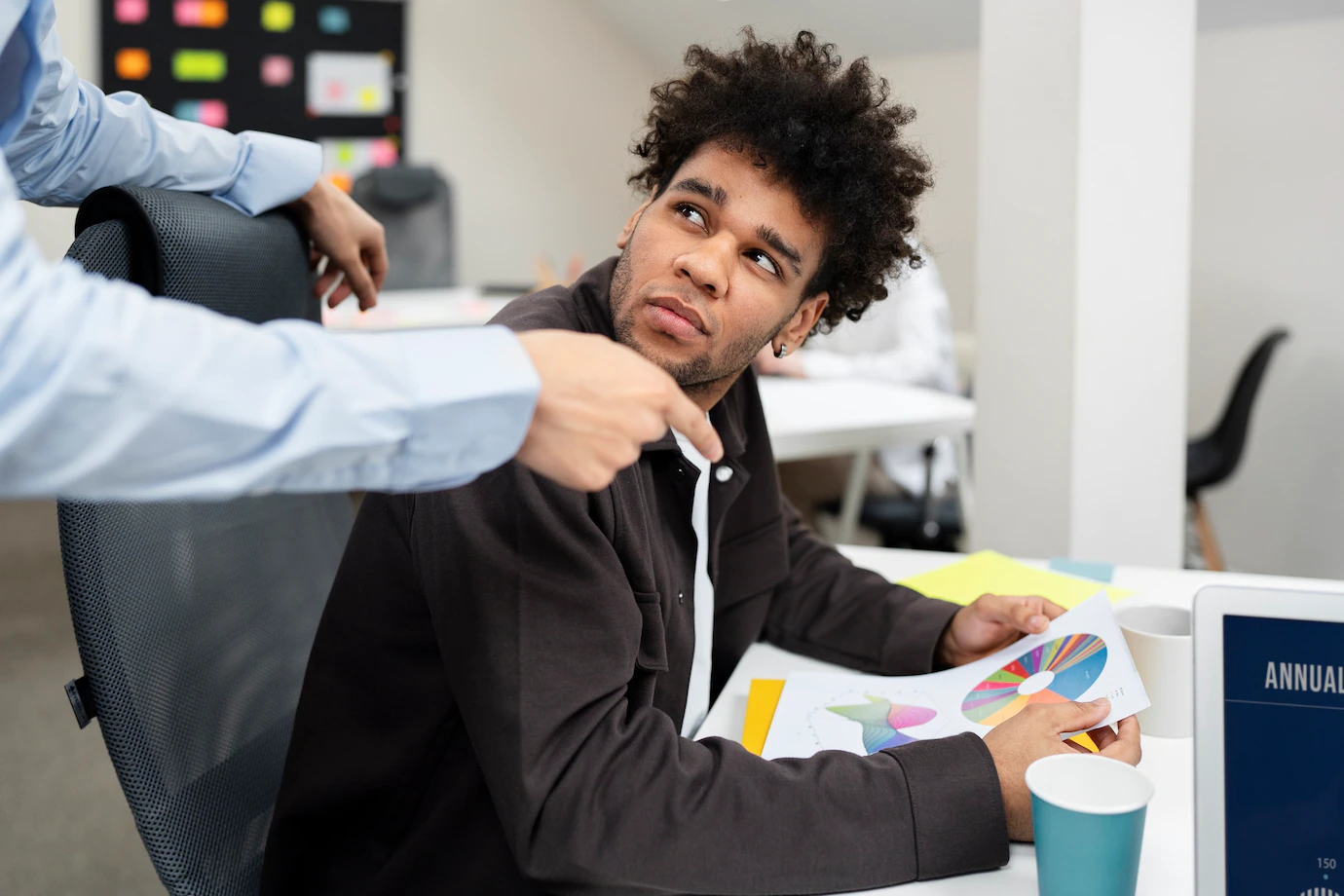 HOW TO KEEP YOUR OFFICE SAFE THROUGH HEALTHY OFFICE HABITS?
Ever wondered what goes within the office to run it properly? This is not just the place where you work, make healthy relationships with your colleagues, and spend a considerable time of your life in a small cubicle. Instead, every office has a living organism of itself, and like all other living mechanisms, healthy habits are needed to keep the office safe from malfunctioning. So, how to keep your office environment safe through good habits? Here are some points to consider:
Annoying Office Habits: Prevention is Better Than Cure
Once you enter the premise, your office grabs you from within; you don't even realize that point of grab but yes, it is right there. At times, you might feel that your colleague seems to have no interest in work (or in showing the required skills at the job). This might emerge as a potential source of frustration in you but the need of the hour is always to keep your calm and frustration under control. Avoid having annoying habits because you cannot win every situation. Your work culture may be tiring and gruesome but it is your calm that can keep you going every day without frustration. Frustration leads to anger and it can be annoying (none of your consumers or colleagues would prefer seeing anger in your behaviour).
Also, some office habits must be avoided—they should not be even considered office habits. Nobody wants to see you coming late every day to the office because you are an important part of their system. So, plan and execute all your daily activities in a great way. Being late to the office may spoil the taste of your cup of coffee, better to avoid this pattern to appear in your behaviour.
Good vs Bad Office Habits: Finding the Odds
Good office habits include a lot of factors, dimensions of work as well a display of positive behaviour to everyone who is linked to you through the office network. As a part of your professional persona, you need to be "nice" to all of them. Being nice includes understanding issues, resolving conflicts, developing positive work behaviour and thus, posing a great image in the perception of the employer. One must understand the fact that offices are not the places where competitions should be won. It is not at all about winning and climbing the ladder of success but it is about how to collaborate with others and create an atmosphere of positivity. Good office professionals cater through healthy competitions instead of thinking that they can 'fly solo'. Your work culture highlights your personality so, keep in mind that your office is not just a bunch of professional people gathered to achieve exceptional things in life. It is rather the place, which has the inherent beauty, which you must look into.
When it comes to "Bad", there is no essential definition of bad office habits. As mentioned earlier, bad can be 'being late consistently', 'annoying' or 'non-cooperative'. Nobody likes a co-worker who is filled with pretences of cooperation but eventually, he or she ends up being the most hostile character in terms of helping others. Similarly, help emerges from the concept of giving and receiving both. You cannot expect others to help you if you are not ready to put your feet in their shoes. Being punctual, in the same way, is counted under normal office habits; they are not conveyed directly but are implied in the work culture.
Eating at Office: Do I Need to Pursue Specifics?
Yes, you need to follow specifics while eating at the office. You need to eat because your body requires energy to keep it going. However, in your office, your duty is to make sure that your eating habits are not abnormal. What is abnormal here:
to talk out loud during lunch or dinner (or whatever your office shift is, decide the name for the meal).
to intrude in office politics during your meals.
to be actively engaged in gossip through making groups and using eating hours for some "other purposes".
One must refrain from having an absence of mannerisms of eating.
Smoking: Why Does it Matter?
Smoking is injurious to health but you need some puffs to keep your mind going. No objection to your habit because it is your personal decision to smoke. However, your habit shouldn't be cumbersome to others. Always use a smoking zone to avoid any direct contact with smoke, especially with those who are allergic to it. Your office is theirs as well, as much as it is yours.
Home Office: The New Normal
Everyone has suffered in the last two years because of the pandemic outbreak of covid19. The offices possibly had to make structural amendments to their work culture. It took some time for all of us to adapt to this new work culture, which essentially included "work from home"—thanks to the internet and technology we could save our jobs—and it led us to new horizons. In fact, people were not ready to perceive their homes as new office places so; they needed guidelines for establishing home-located offices. People still are barely aware of how to sustain good office habits at home. Here is a snippet of how it can be done:
| Do's | Don't |
| --- | --- |
| Consider your home as your office so, wear formal while you work. | Avoid wearing casuals, shorts or anything that might be embarrassing to others, especially to those who have not seen you ever dressed casually. |
| Keep a nice and neat background while attending virtual meetings. | Avoid noisy backgrounds, intense colours in the background or pictures that might be visually offensive. |
| Keep your technology upright; your internet is the key to your work so, make sure that you are office hours are free from any technical hassle. | Frequent disconnections may lead to the portrayal of a negative image in the eyes of both, your employer and your customer. |
| Working from home is still "' work" so, professionalism is always expected. Your work and productivity should be on priority. | Do not decide on the flexibility of working hours until you are told to do so. |
Finally, your office is your place of work and like homes are valued and well taken care of, offices should be the places to do the same thing. Having doubts? Please refer to our FAQ section below for a quick glance at the questions:
FAQs
Why it is important to keep your office safe?
Because it is the place of your work; it interacts with you and it must be kept healthy to keep yourself healthy.
Negative Habits When Working in the Office
Include being late always, annoying, non-supporting, part of office politics, and culturally biased.
How to Train Yourself for Good Office Habits?
Not as easy as two plus two but it still, can be achieved b following a strict routine, helping all those who are connected under one roof (the office), dealing with conflict resolutions perfectly and showing efficacy at work.
How Can I Improve?
Office habits can be improved to good gradually. Try to be five minutes early every day, for example, to avoid delays in reporting. Improvements can also be seen by observing the good behavioural patterns of others.
Related articles: