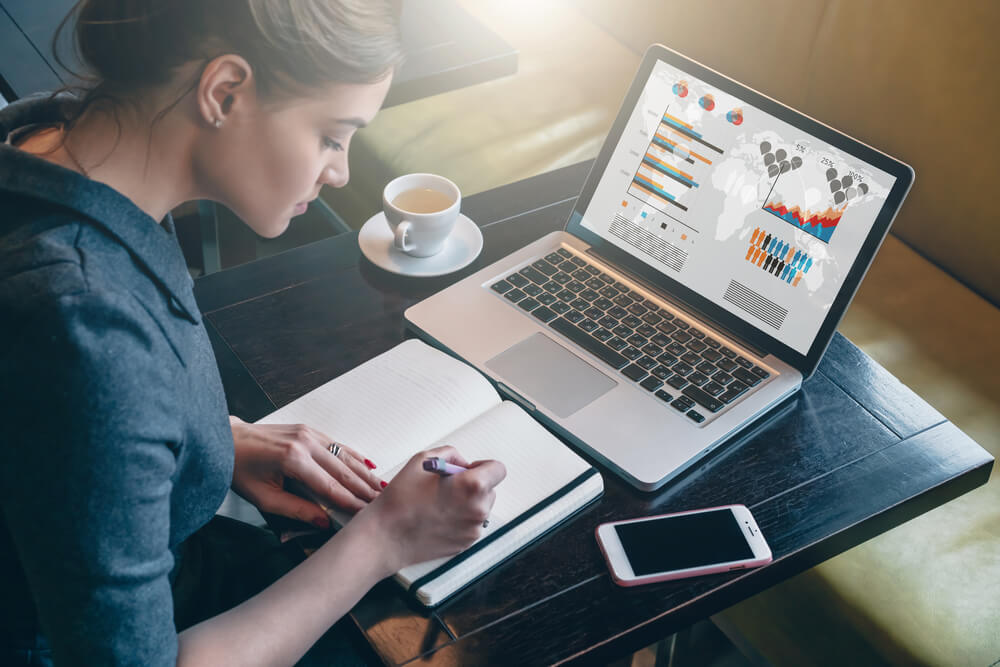 Soft Skills List to Make an Outstanding Resume
Getting the job of your dream is much more than just writing about your professionalism and technical competence. Employers also look for a specific soft skills list that you must possess. Soft skills are often the differentiator that influences the employer's choice between two equally qualified specialists. Your experience, degrees, qualifications, and certifications are critical for obtaining a job interview, but soft skills are important to land the right job. Soft skills define your character. They are personality traits and interpersonal aptitudes that determine your ability to work with others. You cannot study them at school, but you can work on their development. They are also known as "people" skills but, in fact, they are a much broader category. Soft skills lists are not typically placed in a professional resume in a separate section. However, you should elaborate on your professional experience section to subtly include all soft skills that make you a perfect candidate for the job. Here is a soft skills list that should be present in a perfect resume to win a job interview:
1) Communication
Communication skills can be both oral and written. They help you express your opinion and interact with others in the workplace. These skills are important in any position because you either work with people, for people, or both. There are different ways of conveying your communication skills in the professional experience section, which depend on the trait you want to highlight. You can use such skills as confidence, empathy, verbal communication, listening, or friendliness in your resume to specify what communication techniques you know.
2) Teamwork
Communication and teamwork are closely related but still different. You may interact well with your colleagues, but totally lack a sense of team and collaborative work. Teamwork is what many employers look for: the ability to operate in a group to quickly complete assigned tasks. Some examples of teamwork skills are delegation, coordination, mediation, and negotiation.
3) Adaptability
Your soft skills list will only benefit you if you are adaptable. They often go together with flexibility and reflect the susceptibility to changes. They are especially important for fast-paced and dynamic settings where changes in work environments are common. You can use such examples in your professional resume: analysis, optimism, organization, decision-making, self-confidence, etc.
4) Problem Solving
Your job application will only enhance if you add problem-solving skills to your baggage. They employ both analytical and creative thinking and allow them to resolve cornerstone or contradictory issues effectively. Professional resume writers claim that these skills are vital for many work settings and can be conveyed in the following way: brainstorming, persuasion, negotiation, initiative, etc.
5) Creativity and Innovation
For many employers, creativity is the key to success. Failure to reflect any creative thinking or innovative idea-generation skills may reflect badly on your entire resume. Thus, add imagination, mind mapping, design, insight, reframing, etc. to your soft skills list to come up with a perfect resume that lands the right job.
6) Professional Ethics
Your work ethics skills show what kind of employee you are. No one wants a professional who would not follow organizational policies and obey simple rules. Thus, such skills as commitment, discipline, diligence, professionalism, etc. emphasize your dedication to peaceful and productive collaboration.
7) Interpersonal Skills
U.S. best resume writers unanimously agree that interpersonal skills are critical for your resume. They show your ability to interact with co-workers and management. Thus, include mentoring, networking, patience, public speaking, diplomacy, and other aspects of interpersonal skills to advance your professional resume.
8) Prioritizing
Prioritizing is the key component of time management skills that allows you to organize your workload and meet deadlines. You can add goal setting, focus, stress management, organization, planning, and many other aspects of prioritizing skills to make your resume stronger.
9) Leadership
If your work goals include career advancement, you should definitely focus on your leadership skills. Most employers would choose soft skills lists that include leadership skills, including versatility, generosity, agility, cultural tolerance, trust, etc. Professional resumes for executive positions will not even be considered as strong and serious job applications without leadership skills.
10) Attention to Detail
Attention to detail directly affects the number of mistakes and emergencies you will have. Any employer is interested in decreasing the number of them. Therefore, use such skills as critical observation, scheduling, acuity, introspection, etc. to enhance and strengthen your professional resume.
Related articles: