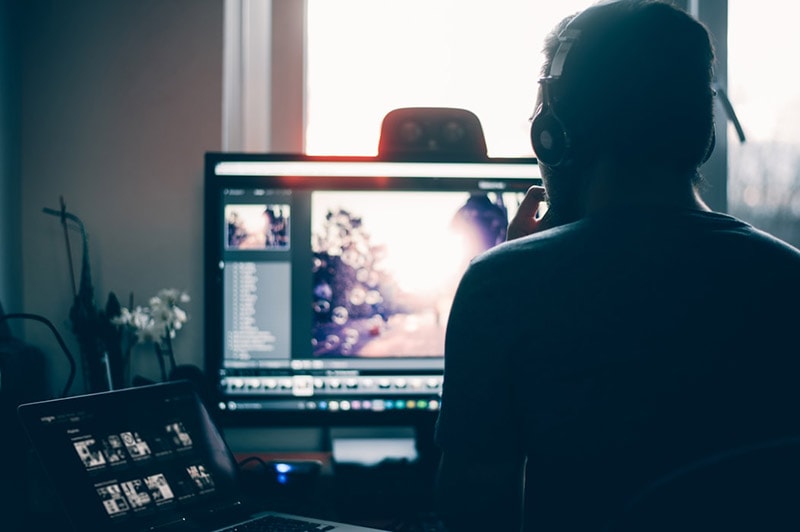 10 Easy Steps How to Start a Freelancer's Career
Today, freelancing is a trend, perhaps even a future. Freelance is a dream of when the boss is annoying, or the salary is withheld, or any other reason why your work can really become hard.
Yes, freelancing is very tempting, maybe even romantic. However, for many not very practical and very tired from the "9:00 to 18:00 schedule" people who have feverishly resigned, such a career experiment has sad consequences.
Why? Because in the first month of such a freelance, you can get only 30% of the usual income, customers will not rush to call you and offer an interesting job, and a lot of free time will make you feel depressed and regret such an adventure.
So, to protect you from such disappointments, we have prepared a basic action plan for a novice freelancer.
The Most Important Thing
Do not rush to resign from your permanent job. You should have a plan that is guaranteed to work or a financial cushion. Think about the needs of the family, force majeure, and utility bills. Are you sure you want to face something like this without having the money or strategic stock?
In addition, if the dream job is an unusual activity for you, you will need time and money to take certain courses or buy equipment, and for this, you will benefit from your current job.
Motivate Yourself
Give yourself a clear answer to the question, "Why?". Why do you want to change your current job? Maybe you just need to relax, and you are really satisfied with your activities? Or you don't like the team or the boss, and your industry and schedule are comfortable for you.
Freelancing is often uncertain and lacks guarantees, a well-defined schedule, and peace of mind. Therefore, this format of work is not suitable for everyone. If you and your job are too different from being together, remember the answer to your "why?" It will motivate you in times of failure, search, and lack of orders. It will keep you from returning to the sometimes tempting, familiar, and quiet office space.
Evaluate Yourself
Think about your skills and abilities that you can potentially sell. Whether you are a writer, photographer, web designer, marketing guru, or just know foreign languages, you will probably find a freelance job. What kind of work brings you maximum satisfaction? What are your strengths? Make a list of everything that you think can be monetized.
Don't write off any of your skills or abilities. List everything you do well, whether you've heard of whether freelancers do it or not! If nothing comes to mind, think about your skills that are in demand in the career. Maybe you are asked to help with proofreading, to fix something, or you are always asked for help in difficult life situations. All this can potentially be monetized.
Explore the Market
While most skills can generate income, consider suggestions in your niche in advance. What types of work will be able to bring you a guaranteed regular income? What offers on the labor market will provide you with a job regardless of the season? Maybe your information is not relevant or dreamy. Communicate with those who are active in the desired field now. Plan several sources of income, and start working with them, or at least test their effectiveness.
Create a Plan
Determine your desired hourly rate. How much do your competitors earn on average? Remember that after a while, you will be able to claim more for your work with more experience.
Decide how many hours you want (or need) to devote to work. Of course, when you start working, you get a better idea of ​​the speed of work, the number of hours you need to allocate for certain projects, and how many tasks you can take on. However, by having a plan, you definitely will not overwork or worry about the lack of money that is needed urgently.
Find a Mentor
The best way to learn about a new industry is to talk to those who have been working in it for some time. Ask acquaintances if they can advise you, look for such specialists on social networks, and attend a thematic event.
The mentor will introduce you to the prices in the labor market, give you some useful tips to help you avoid the pitfalls, and maybe even give you some contacts to get started. Make sure you have done your little research before seeking help.
Get Started
Of course, at the beginning of your new career, you are unlikely to have a comprehensive and attractive portfolio that most employers are so interested in. So be prepared for the fact that you will need to work for very small fees, or even for free.
Here you will need a financial cushion and motivation. Undertake any projects that seek volunteers, especially the public. Be sure to ask for recommendations. Print a business card that can be given to a potential customer.
And good luck!
Related articles: