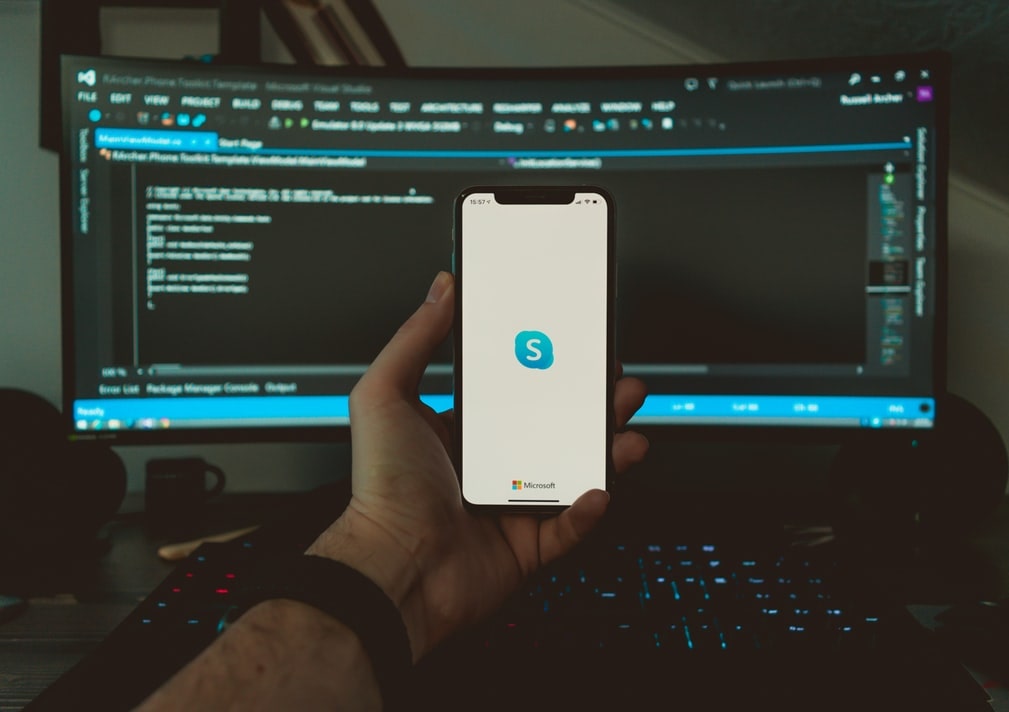 10 Advices for Constructive Remote Work
Today most people work from home. Many of them do not feel discomfort due to the circumstances. But there are those who are quite difficult to get used to "work from home" mode. Communication needs more effort, productivity can be reduced due to stress, and will be constantly distracted.
But with the right approach, any process can be set up and thus make your life easier. We combined 10 advices of how to self-organize and productively work from home.
Communicate in Video Mode
We know perfectly how unusual it is and how strange it seems to many of us at first. But you get used to it quickly, and to see a person, to be able to express the meaning of his face with the meaning of words is invaluable. Such communication makes the perception more adequate, minimizes distortions.
Track the Area Behind our Backs
When working from home, check the area behind your back, which comes to the camera. It is better to close the room door, cover the bed and remove dirty dishes from the frame.
Dress Completely
Working from home for someone is associated with the ability to walk all day in your pajamas. Some people were in situations where a client or partner accidentally switched on the camera and got in the robe. Or he got up unexpectedly, demonstrating that before the bell, he had torn only the upper clothes.
Turn off the Microphone and Mute the Message
You should pay special attention to texting messages and all sorts of notifications. Also watch for your screen streaming, you may accidentally show letters and messages that you did not plan to show to anyone.
Besides, the sound of endless notifications during the conversation might be considered as bad manners. Try not to clap on the keyboard loud or make any other sounds that may interrupt your colleague.
Give up multi tasks
When making a multi-party call, turn on the camera and forget about multitasking. Not writing in a parallel chat is a simple expression of respect for your interlocutors. People like attention and talk reluctantly if they think you are not listening.
Check the Sound
Check the headset. There is nothing worse than an interlocutor who is not only clearly visible but also heard. If someone on the call is having problems with sound, tell your colleagues to solve it right away or before the next call.
No Limits for Working Conversations
It is clear that people who work in a remote team from different cities cannot get to know each other as well as their colleagues working side by side. But it can be partially offset, not just in business. For example, sometimes you can share funny and instructive stories, show a pet in camera, greet someone on birthday.
Keep a Calendar
Make a note of everything on your calendar. This will help you manage all your tasks by priority.
It is better to note:
Be sure to make time for complex tasks
Identify terms and deadlines
Evaluate efforts and duration, allocate time
Then make sure you follow the calendar. Keeping your calendar full by more than 80% creates a reasonable amount of pressure to stay disciplined and prevents you from relaxing too much. By the way, lunch breaks, coffee, etc. should also be added to the calendar.
Socialize
For example, if you are missing out on conversations with colleagues over lunch or coffee, exchange a pair of word in group chats. Try not to talk deliberately about work, be it small informal conversations without an agenda. It really helps to not feel lonely.
Do not forget to Enjoy
Enjoy the "work from home" process. Don't try to emulate your home office. Wear comfortable clothing, play sports while spending time on the way to and from work. Have fun organizing your day wisely, because there are opportunities.
Related articles: