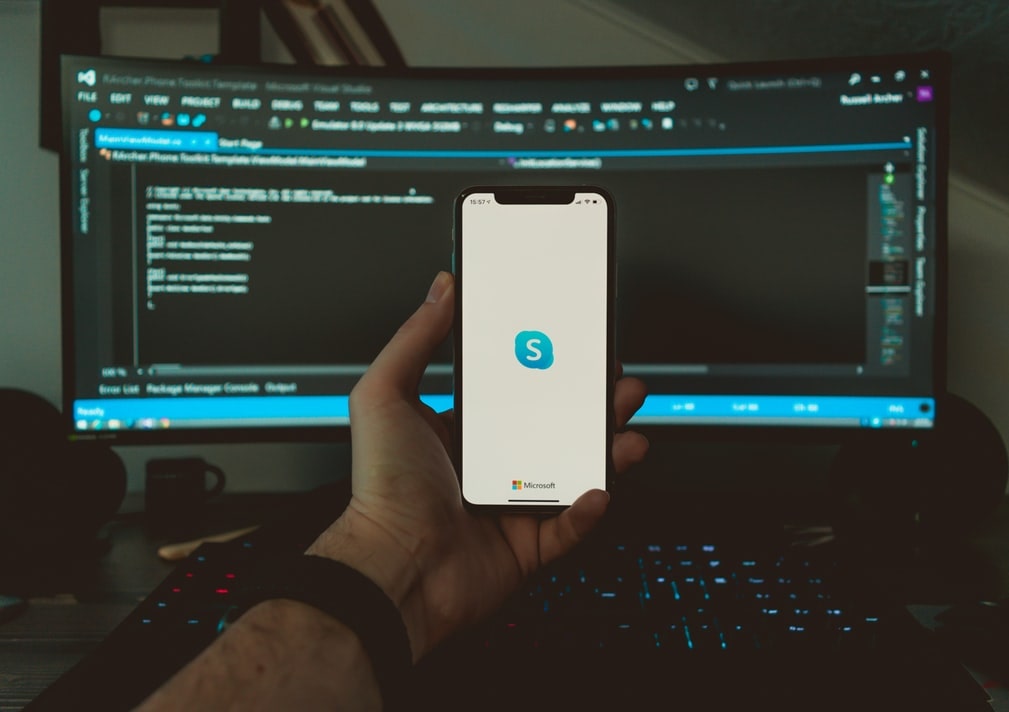 10 Advices for Constructive Remote Work
A great deal of things has changed over the course of the past two years. Thanks to technology, some of the jobs could be saved due to remote work culture in the crisis era of pandemic However, one should note that the remote work culture was emphasized during the pandemic of covid19 but it was already popular. Most people these days work from home. Because of the circumstances, many of them do not experience discomfort. However, some people find it challenging to adjust to the "work from home" setting. More effort is required for communication, and productivity may suffer as a result of stress and repeated interruptions. However, any procedure may be set up and therefore make your life easier with the proper approach. Ten tips on how to self-organize and work well from home have been combined.
Video Mode and Communication
Professionals at times find it uneasy to communicate through video mode because it is a new thing and it is an essential part of work culture in remote locations. This realm of virtual talks and discussions is not always easy to go handy for you but you need to develop positivity towards it. We are very aware of how bizarre and strange it initially appears to many of us. However, you rapidly adjust to it, and being able to read someone's expression and convey that message through words is priceless. Such communication reduces distortions and improves perception.
Nice Background
Suppose you are attending a virtual meeting and there is a lot of light coming from the background or when you speak, there is a noisy background. You can sense that others are feeling uneasy and you simply want to avoid it. No matter what you say or how you say it, it only conveys the right message in silence and peace Thus; your background should be neat and away from all noises. If possible, try to keep a white background because it always works.
Your Dress Matters
Working from home is often connected with having the freedom to spend the entire day in your pajamas. Some people have had scenarios where a customer or romantic interest unintentionally turned on the camera and entered the robe. Or he suddenly stood up to show that he had only ripped his upper clothing prior to the ring.
Know the technicalities of your job
You should pay close attention to all notifications, including text messages. Watch out for your screen streaming as you can unintentionally display messages and letters that you did not intend to share with anyone. Additionally, it could be deemed impolite to keep receiving notifications while speaking. Avoid clapping loudly on the keyboard or making any other noises that can disturb your colleague.
Don't be multitasked
Remote work culture gives you the liberty of taking some advantage but multitasking is not part of it. Forget about multitasking and switching on the camera when making a multi-party call. Simple respect for your interlocutors can be shown by refraining from writing in a parallel chat. People enjoy being the center of attention, and if they feel you are not paying attention, they will speak more hesitantly.
Check your headphone
You must neither be loud nor weakly heard during online calls so; your headphone is your partner in crime! Just make sure that your headphone is working well. Try and test it before you begin to ensure that all are comfortable with what you say.
Conversations have no limits
It is obvious that team members from various cities working remotely cannot get to know one another as well as those who work side by side. But it's not just in business that it can be partially offset. For instance, you might occasionally tell amusing and informative anecdotes, display a pet on video, or wish someone a happy birthday. This can be some kind of useful strategy to bring your work fun and avoid any stress you could have during the long discussion with your colleagues online.
Be in Order and keep the calendar
Even if you are in virtual mode, you need to prioritize your tasks and objectives. Thus, keep your calendar ready so that you do not miss the deadlines of projects your tasks of the day should be there in the form of notes. If possible, keep the time mentioned in the calendar as well because that makes you a true professional even if you are working from a remote location. It is advisable to include:
Make time for challenging projects

Specify conditions and due dates

Determine effort and time commitments, and allot time

Keep a record of what is done so far

mention about tomorrow's objectives as well
Be Social Animal
For instance, if you are losing out on lunch or coffee talks with coworkers, exchange a couple of words in group chats. Try to avoid discussing work on purpose, even in brief, unstructured encounters. Not feeling alone is quite beneficial.
You work and this is your fun
The majority of us are aware of the advantages of taking time off from work. We are aware that in order to maintain our focus at work, we need time to recharge each day. We are aware that taking a break from challenging issues enables us to see things differently. We are aware that if we put in too many long hours in a row, we risk performing what I jokingly refer to as "fake work"—merely sitting at our desks and doing nothing. The challenging aspect is that even if you agree with all of these advantages of taking time off from work, you could still find it difficult to actually do it.

All you need is luck and then, you must blend with the online work culture. Just make it your own forte and you are good to go with it. You are working and at the same time, it might feel like you are away from work. Follow the strategies mentioned above and thus, you can always succeed in your work.
Related articles: