The Specifics of a Career Change Resume
Changing careers means you need a fresh start. However, it can be difficult to persuade recruiters that you are the one they should be looking for. A revamped professional resume is an absolute necessity for you in this case. Creating a good resume is not the easiest task, taking into account that you need to tailor your previous experience to a completely different industry.
Top tips for a great resume
However, we bet you can do it if you know the specifics of an excellent career change resume. Many soft skills of yours are transferable. You just need to think about how you can apply your previous experience to the new area. You have to tell the story about yourself through the lens of your previous career, showing that the key skills are still relevant and applicable. Your resume is a perfect tool to convey your story and deliver the right message to hiring managers.
Here are several tips that would make your career change resume impactful.
Define Your Transferable Skills
To understand the needs and requirements of your new industry, you need to do comprehensive research. Read several job descriptions as well as industry news to get an idea of what recruiters look for. Print out your current resume and compare it with the information you have found. Those skills that you find similar to the skills you used in your previous career are called transferable and can be used in your new industry. You need to apply your creativity to craft a resume that would highlight your strengths and cover your weaknesses in the new field. Make an emphasis on the similarities and convey your career goals in the new place.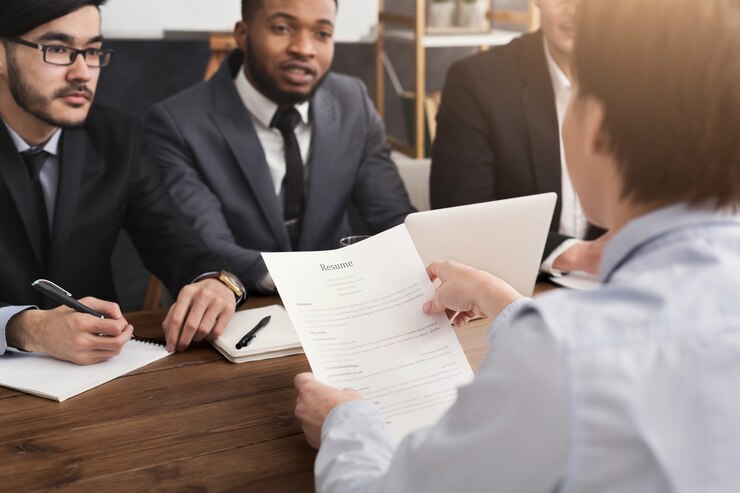 Write a Career Objective
A career change resume is probably the only resume where a resume objective is still used. In this section, you can state the position you hope to obtain and your aspirations for your role and contribution. The purpose of it is to inform recruiters that you are going to excel in the new position and explain why you see yourself fit for this role. You need to connect your previous experience with the new role to make it clear to recruiters why you want to make a change.
Choose an Ideal Resume Format
When changing your career, you need to think what the best way to show your strengths in the resume is. Sometimes a good option will be to refrain from the most commonly used chronological resume type and choose a functional one or a combination. To avoid repetitions in your resume, try focusing on your key skills. It can be a winning strategy. However, keeping your recruiters informed about your chronology can be important as well if you try to demonstrate how fast you progressed along the career ladder.
Do not Mention What Is Irrelevant
Your professional resume should highlight only those things that are relevant to your new career. If you were a policeman but are now trying to switch to a restaurant manager, having only special training or server experience in the dawn of your career, do not overwhelm your resume with professional training in the police department. You can only mention some leadership and managerial courses that you might have attended.
Add a Skills Section
Your skills section can include all necessary keywords that you have found while reading job descriptions of the desired positions. Even if you have not had enough experience to prove that you have a particular competence, you can insert it in the skills section. This is something that is yet to be developed and demonstrated to your prospective employer.
Do not Use Jargon
Your language is an important part of your resume. Do not neglect to edit and proofread your career change resume to make it easy to understand for people who are not in your profession. Your recruiters may not be well-versed in your previous industry as well as they may have minimal knowledge of the new one. Therefore, professional resume writers advise avoiding any complex professional terminology and jargon that will make your hiring managers prejudiced against your candidature. A career change resume is probably the most difficult one because you need to connect positions that may have very less in common.
However, it is very interesting to write. A fresh and well-written career change resume can characterize you as a professional with universal and highly transferable skills.
Use Correct Spelling, Grammar, and Punctuation
Keep your resume free from errors like misspelled words or grammatical mistakes that could give off the wrong impression about who you are as a candidate.
Conclusion
The resume is an important self-marketing tool that should be the centerpiece of a job-search strategy. The resume provides a concrete way to expand on your soft skills and make a lasting impression. Whether writing a career change resume or any other kind, it's important to think about the content and structure beforehand.
The sooner you outline which direction your career is heading, the better prepared you will be to build an impressive resume. Use descriptive action words in each of your bullet points and make sure that each resume is unique for each position that you are applying for. Yes, this will take time and hard work—but it could mean the difference between getting a job or not.
FAQs
How to write an objective for a resume for a career change?
An objective is the main thing you want to show in your resume, so it must be clear, concise, and precise. Your objective should be written in the first paragraph of your resume. It should be one sentence long and present why you are making a change in your career.
What to put on a resume for a career change?
The most important thing you want people to know about you when they look at your resume is that you are qualified to do the job, which means having relevant experience in education and training. So, ensure that all of your achievements are related to the position being applied for, or else they will not be considered relevant or significant enough by employers looking at your resume.
What type of resume should I use for a career change?
A resume for a career change should not be very different from the resume you would use if you were looking for another job. The only difference is that it will include information about your new career and how you want to be perceived by employers.
How to phrase a career change in a resume?
You can go like this: "I am changing careers from HR Consultant to Marketing Manager because I have been with my current employer for 10 years and have gained a lot of experience in HR, but now I want to move into marketing so that I can leverage my experience and get more out of my job."
How do you describe a career change path?
When explaining your career change, put yourself in the shoes of a recruiter or hiring manager. They might not understand the details of your new position, so it's important to explain them clearly. This will help them see that you have the right skills and experience needed to succeed in their company.
How do I write a career change?
Career changes are often risky because they usually involve changing industries or companies. To stand out from candidates applying for other jobs, ensure your resume includes specific examples of your work experience and accomplishments in each industry/company. You should also clearly explain why these experiences were relevant for your new position, including any relevant skills and knowledge gained during these experiences.
What is a good objective for a career change?
A good objective for a career change highlights your skills and experience. This should be done in the first few sentences of your resume, but it can also be listed as part of your summary section.
A good objective for a career change is something like: "I am looking to start a new career in which I can utilize my skills, education, and experience."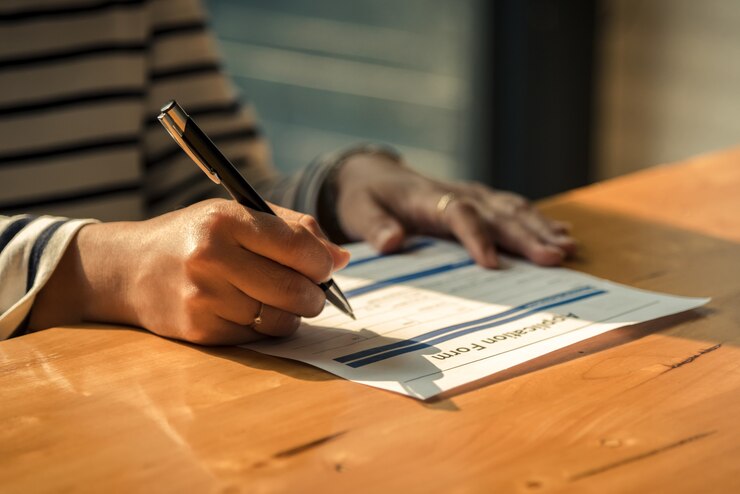 Related articles: