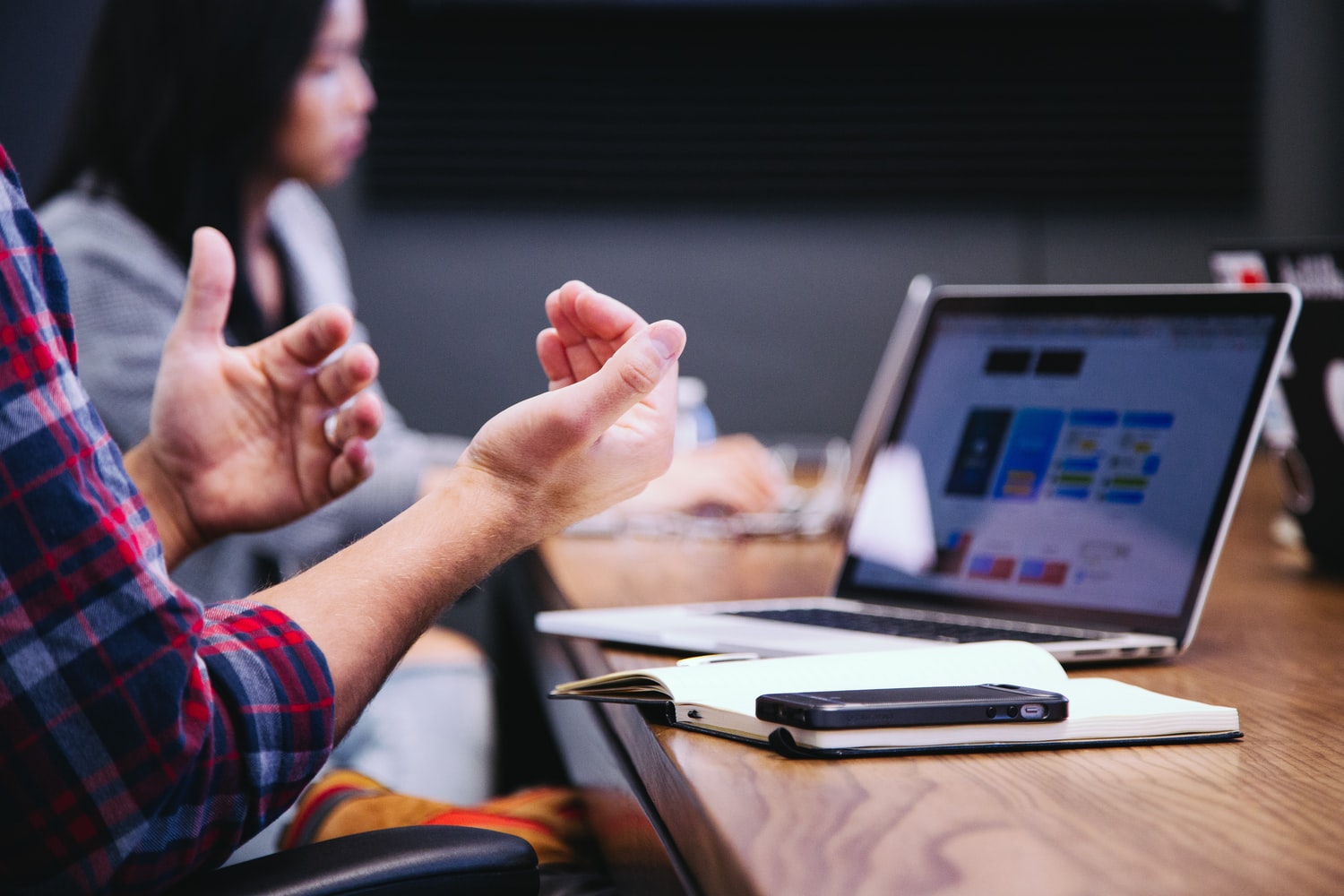 How to Present Yourself at the Interview Properly?
Such a seemingly ordinary request from a recruiter as Tell us about yourself can cross out all your professional background or become the reason for a successful interview.
From the story about yourself the employer forms an idea of ​​your skills, achievements, ability to present yourself and compliance with the position for which you are applying. Applicants often make mistakes during this story: they confuse it with an autobiography, they are too worried, they forget to tell about the most important thing.
We have put together tips for you to help you avoid any mistakes and pass the interview successfully.
To begin with, we note that you should prepare a story about yourself in advance and work it out, polishing unnecessary words-parasites and facial expressions or gestures. At the interview, the employer should not hear from you a counter-question: What exactly are you interested in, but should immediately understand that you are suitable for a vacant position.
Emphasis on the professional path
It is clear that you are interested in the employer mostly as a professional, not as a person. So, when talking about yourself, you don't need to delve into important non-work events in your life. For example, a story about your wedding or the defense of a diploma will not help to get the desired proposal.
However, the story of professional achievements also has its nuances: you should not focus too much on the first job or student internship. Unless they were the last events in professional life. It is better to start your story from the last place of work, emphasize your achievements and successes.
Fascinating story
Your story should not retell what is already summarized in the resume. You need to create a fascinating story about your career path, what skills have helped you achieve the success you have now, or have always come in handy when completing work assignments in past jobs. Do not say standard phrases that you are a diligent worker, but rather choose qualities that characterize you specifically and are very necessary for this job.
Forecast
After sharing all your achievements, it will be good to predict how successful the company will be if you are hired. To do this, in preparation for the interview, you need to study and research the employer well, so that based on your experience and skills to make the prediction employer want to hear.
For example, you can say: I have the following skills… I have already used them successfully during a crisis/project management…They will also be especially important for this work, because.
Conciseness is a successful interview
Your story should not be too long. HR experts talk about a time of about one minute. The longer your story lasts, the more likely it is that the recruiter will think, why am I listening to all this and put a minus on your candidacy. So, your story should be concise and interesting, ideally — if you feel when you should finish it.
With the absence of experience
If you are just starting your career and cannot boast of significant achievements from previous jobs that is no problem. You need to admit that in some respects you have little experience, but your speed to learn and other soft skills are indispensable for a vacant position.
For example: I understand that I have a little lack of experience, but I study quickly, did an internship/developed projects/participated in volunteer programs, where I mastered the following skills. They will help at work in your company.
The ability to present oneself correctly is not only necessary for an interview and obtaining the desired position. You should learn to find your own strengths and be able to present them profitably.
Related articles: