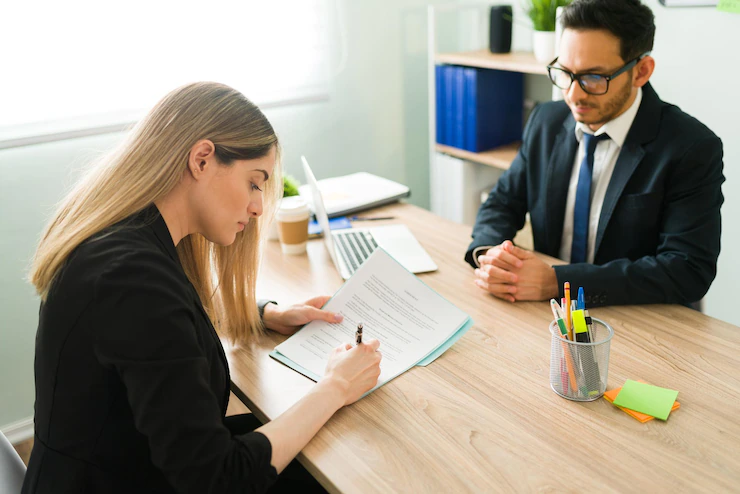 Affordable Resume Writing Services: How to Articulate Achievements?
Have you submitted a career change resume to your dream company or posted on a job search website and can't understand why no-one invites you to the interview?
Perhaps the whole reason for your achievements? Recruiters point out that most resumes are job-focused but doesn't show applicants' accomplishments. It is unfortunate because it is your victory that HR managers pay attention to, and they need to be carefully worked on, especially if you feel like writing nothing.
Great Achievements Consist of Small Victories
People often do not notice their achievements because they are not used to praising themselves for small victories. Analyze your work week or month and note all the successes. Make a separate diary of your professional victories at least once a week.
Yes, the sales manager can bring in the most profitable deals, the journalist — the most discussing materials, and the lawyer — winning cases. When you order federal job resume writing service, have a list of such permanent achievements.
Employers Want to See the Specifics
All your "increased sales efficiency" or "growth in winning litigation" say nothing to the HR manager and set you apart from the crowd of the same candidates. Therefore, you need to give specific numbers so that the employer understands how much you have increased your sales and how many court cases you have won.
In addition to the numbers, there may be other specific examples relevant to your profession that will help the recruiter understand that you are a truly valuable specialist. Also, be sure to indicate how long you have been able to achieve such results, as this is of great importance.
When There is no Specificity
There are professions where it is challenging to show achievements with specific numbers and real indicators. For example, it is difficult for an accountant or office manager to list their job wins. Then you need to focus on reliability, stability, and the ability to ensure smooth work.
Emphasize that you did not make mistakes in your work, and the absence of freelance situations in your profession is an achievement. If mistakes and force majeure still occur, do not hide it, but tell your employer how you got out of a stressful situation and come up with your ways of avoiding this in the future. You can also add what you have learned from past work, especially if these were specific professional programs.
For those who have little or no experience, which means that it is difficult to find professional achievements, experts are advised to demonstrate in the resume a genuine desire for concrete figures and successes. Tell about learning new educational programs, getting certificates, winning competitions, volunteering, and more. Try to surround yourself with those who have significant achievements. Learn the kind of people you need to succeed so that you write important progress in the next resume.
When Nothing Helps
If you have read this text to the end and have not been able to find the required two or three points of your own achievements, then think about whether you enjoy your specialty? Do you not want to do or achieve anything because you feel out of place? Perhaps you have achievements in a completely different field, and that is where you should be pursuing yourself?
Tips on Writing Achievement-Based Resume
Here are some tips on how you can compellingly articulate your achievements on your resume:
Create an achievement-based resume
Develop a list of qualifications highlighting the skills and abilities that set you apart from other candidates. If you have several achievements from different fields of work, then use a balanced, clear format for each section of the resume to promote consistency and ensure that all of your accomplishments are presented appropriately to match their impact on your professional goals.
Mention real measure of work done
Ensure that all your responsibilities are listed as they relate to the position you're applying for, including any volunteer work or extracurricular activities that may have been relevant during the time spent working on your career objectives.
Showcase relevant experience and skills
Showcase specific examples of experience and skills achieved through each position held, rather than simply listing them under a single heading like "Skills/Qualifications." This will help readers understand exactly what you did and how well it met their needs and demonstrate how your experience relates to the position being sought by employers.
Conclusion
Achieving success is one of the essential things in life. It gives you a sense of accomplishment and makes you feel good about yourself. It also helps you pursue your dreams and goals. When it comes to resume writing, it is crucial to articulate your achievements in a way that will attract employers.
The ability to articulate achievements is one of the most critical skills for a great resume. It is also one of the most overlooked in current resume writing trends.
Most people neglect to make a resume achievements section because they think it will sound fake or irrelevant. But if you can properly articulate your achievements, you can ensure that your resume stands out from the crowd.
It's not enough to write down good achievement words for your resume; you need to explain them in a way that will leave a lasting impression on an employer's mind.
FAQs
What counts as an achievement on a resume?
You can use achievements in your resume to showcase your skills and experience. Achievements might include:
Expertise in a particular area, such as sales or marketing.

Notable achievements include winning awards or being recognized for a project you worked on.

Mention key examples for the recruiter that you are a cool specialist.

Achievements that are consistent with the job description, such as attendance records or volunteer experience.
How to create an achievement resume?
You can create a resume in several ways, but one of the most effective is to use achievement resume samples. An achievement resume is the best way to highlight your achievements concisely. It can be used as a reference when applying for a job, or if you are looking for a new position in your current company.
How to make your resume achievement oriented?
The order of your achievements section is up to you but try to keep it chronological and present enough information so that hiring managers can get a sense of what you've accomplished. In some cases, this may mean listing several areas of focus and then grouping them at the end of the list (e.g., "Accomplishments in Sales"). If there's more than one achievement per line, separate them with commas (e.g., "Accomplishments in Sales — Growing Sales by 20%").
What should I say in achievement in job resume?
Some of the most common accomplishments you can list on your resume include:
Graduating with honors or in the top 10% of your class

Obtaining certification or professional license

Participating in extracurricular activities, volunteer work, and community service

Winning awards and scholarships
How do you write an achievement-based resume?
The most important thing to remember when writing an achievement resume is that your goal is to tell a story. You must be able to connect the dots from one accomplishment to the next and back again so that your achievements can be seen as a pattern of success.
The story you tell will be more effective if you include a specific date for each accomplishment, as well as a brief description of what you accomplished and how it helped your company or organization.
How much does it cost to have a professional write your resume?
The cost of hiring a professional resume writer varies widely. The average hourly rate for a resume writer is about $40 per hour, and the average cost for a full-service package (including all parts of the job) is about $350.
Related articles: