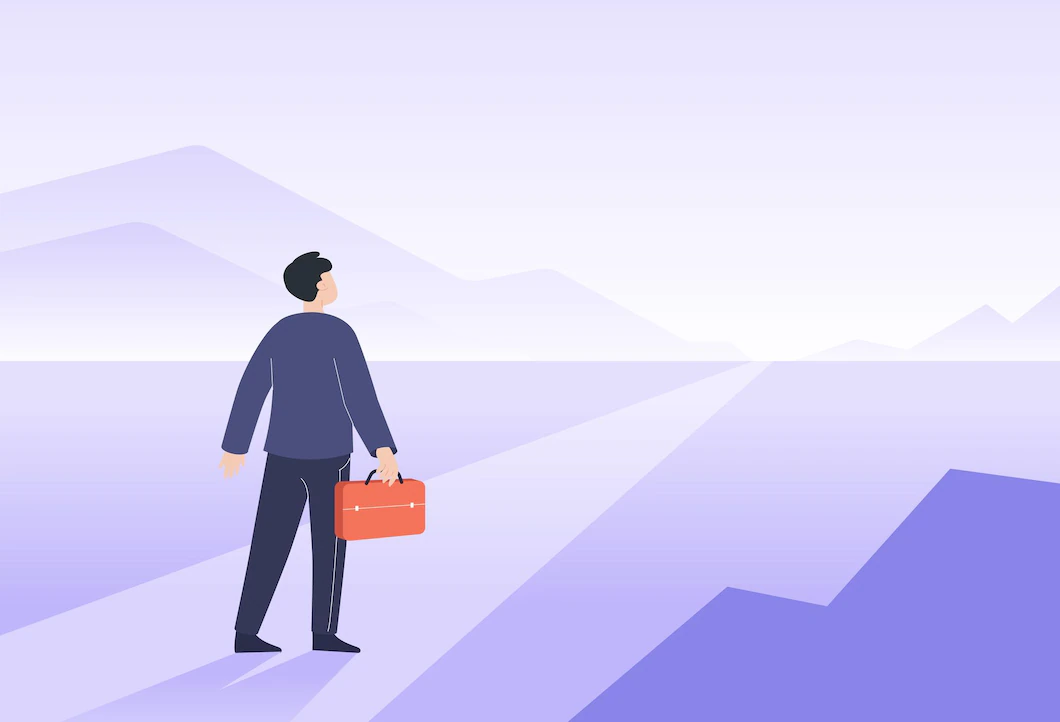 How to Write a Resume when Changing Career?
Crafting a Resume for a Successful Career Transition
So you have decided to make a career change. Congratulations, that's an exciting move! Now it's time to craft a career change resume to help you land interviews in your new field. The key is to customize your resume for each position you apply to highlight how your skills, experience, and qualities are directly relevant to that role. You want hiring managers to see you're a great fit despite coming from a different background. With some strategic tailoring, you can showcase why you're the ideal candidate to transition into a new career successfully.
Create a Compelling Summary
Begin your resume for career change with a summary that encapsulates your career transition story. Highlight your motivation for the change, relevant skills, and enthusiasm for the new direction. A well-crafted summary captures the reader's attention and sets the tone for the rest of your resume.
Focus on Your Transferable Skills
When crafting changing career resumes, focus on the skills you've gained that translate to your new field. Think about the strengths and talents you can leverage - your transferable skills. For example, are you great with people? Detail-oriented? Able to quickly master new technologies? Highlight those soft and hard skills that apply to the new position. Use specific examples of how you have used those skills in previous roles. Rather than listing job duties, emphasize related accomplishments and quantifiable results. Did you exceed sales targets, improve customer satisfaction, or develop a new process? Share those wins to demonstrate your potential value.
Don't assume the hiring manager will see how your background applies. Connect the dots for them. Explain how experiences in your current career make you a great fit for the new one. With the right framing, they'll be able to envision the possibilities.
Focusing on your transferable skills and relevant strengths is key. Help the reader understand why those qualities make you the ideal candidate to take a chance on, despite your career change. With that compelling case, you'll be well on your way.
Emphasize Relevant Experience
Focus on highlighting the relevant experience you have. Think about the skills and accomplishments from your previous roles that would translate well to this new career. For example, if you're moving from teaching to instructional design, emphasize any experience creating learning materials, evaluating student progress, and keeping up with ed tech tools. If transitioning from retail to project management, highlight abilities in managing deadlines, delegating work, and solving problems.
Use active verbs and quantify your wins whenever possible. Say "Reduced customer wait times by 25% year over year" rather than "Improved customer service". Discuss how you can apply your transferable skills to the new position. Help the hiring manager see why your experience makes you a great fit, even if you're changing fields.
You can transform seemingly unrelated experiences into highly relevant qualifications with a little re-framing. Focus on your strengths, connect the dots between your background and goals, and make a persuasive case that you have what it takes to hit the ground running. Your career change resume is your chance to show how your skills are the skills they need.
Showcase Your Education and Certifications
Highlight any applicable degrees, certifications, licenses, or credentials you've achieved for your new field to demonstrate your readiness for a career change. Continuing education also demonstrates your drive to learn and grow professionally. List any recent courses, workshops, seminars, or online training you've completed. Be sure to include the dates and any accreditations or certifications achieved.
For example:
Certified Project Management Professional (PMP), Project Management Institute, 2020
Lean Six Sigma Green Belt Certification, Villanova University, 2019
Business Finance for Non-Finance Professionals, Coursera and the University of Illinois at Urbana-Champaign, 2020
Now might be the time to pursue any necessary certifications if you don't already have them. Many are accessible via online courses, community institutions, or professional groups. Adding a certification or two to your resume, particularly in your new career, might help convince employers that you have the skills and desire to make a career change.
Showcasing your education and credentials proves you have a solid knowledge foundation to build upon. While work experience is still important, the right degrees, courses, and certifications can help supplement any gaps in your background for your new career path. Be sure to highlight these qualifications prominently on your resume to give yourself the best chance of landing an interview.
Use Targeted Keywords
Your career transition resume must demonstrate how your skills and experience match the new field. Using targeted keywords relating to the specific job you are applying for is key.
Scan the job listing for important keywords and phrases, especially regarding requirements and responsibilities. Then, match these keywords into your resume to relevant experience, skills, and accomplishments. For example, if the listing mentions "project management," include terms like "managed," "oversaw," "led," and "coordinated" when describing related experiences.
You can also include a "Relevant Skills" or "Areas of Expertise" section at the top of your resume that lists key skills, like:
Project management
Client relations
Data analysis
Work some of these keywords into your experience and education descriptions. For example, "Effectively managed several client accounts, improving customer satisfaction metrics by over 25%". Or "Bachelor's degree in Marketing, with a focus on digital marketing and data analytics".
Using targeted keywords helps ensure that your resume makes it past applicant tracking systems and into the hands of a hiring manager. Be authentic but strategic; your career change resume will get the attention it deserves. With the right keywords, you're communicating that you have what the new role requires, even from a different field.
Customize Your Resume for Each Job
Writing a resume for a career change for each new job opportunity is key. It would help to tailor your resume to align your experience and qualifications with what the employer is looking for. Review the job listing closely. Look for keywords, required skills, experience, education, and preferred qualifications. Make a list of these key requirements and qualifications. Review your resume and look for ways to emphasize and highlight anything that matches the employer's wants. You may need to rearrange sections, add or remove items, or tweak descriptions of roles and responsibilities.
For example, if the new job requires project management skills that you have from a previous role, highlight relevant achievements and quantify your results in that area. Use terms from the job listing like "oversaw," "spearheaded," or "streamlined." You may also want to include a customized cover letter for each position. The cover letter allows you to make a specific case for why you're interested in that company and role. You can draw clear connections between your experience and the job requirements. The extra effort to customize your resume for each opportunity will make a big difference. It allows you to create a targeted message for each employer: "I'm the perfect candidate for this position, and here's why." And that can help land you an interview for your dream career change.
Highlight Achievements and Results
You must show how you have made a real impact in your career. Focus on quantifiable achievements and the results you have delivered, not just your job duties.
For example:
Reduced customer complaints by 25% yearly through improved customer service training.
Exceeded sales targets by 15% for two consecutive years, winning the "Top Salesperson of the Year" award.
Launched a social media marketing campaign that increased web traffic by 50% and online sales by 35%.
Use compelling language to describe your wins, like "transformed," "revolutionized," "pioneered," and "spearheaded." Provide concrete results and metrics to back up your claims. Where possible, quantify your impact in terms of money earned or saved, time reduced, productivity, or efficiency gained.
This is your chance to shine and show how you can achieve the same amazing results for a new company. Your track record of success and ability to get results in your field will give the hiring manager confidence that you're the right candidate for the job. Focus on your 3-4 most impressive achievements to keep the reader's interest and leave them wanting more. With a proven history of success, you'll be switching careers in no time!
Consider Potential Objections
Considering potential objections hiring managers may have to your career change is key. Put yourself in their shoes and address any concerns upfront. For example, they may wonder:
Do you have the necessary skills and experience for this new field? Highlight relevant skills you've gained that translate well to this new role. For experience, emphasize internships, volunteer work, or side projects in the new area.
Are you committed to this change, or will you want to switch paths again soon? In a cover letter, explain your motivation for the change and your passion for the new career. Discuss how this role aligns with your long-term goals.
How much training will be required? Focus on your ability and enthusiasm for learning. Highlight any new certifications or education you've completed to prepare for the role.
Will colleagues and clients accept someone from a different background? Emphasize soft skills that translate across jobs like communication, relationship building, and problem-solving. Discuss how you can use your unique experience to contribute a new perspective.
Addressing these potential concerns upfront will give the hiring manager confidence in you as a serious candidate, despite your career change. You can overcome objections and land an exciting new role with the right resume and interview preparation.
Conclusion
Suppose you are stuck on how to write a resume for a career change. There you have it. Focus on your transferable skills, relevant experience, and key achievements. Don't be afraid to tweak your resume for each position you apply for. While the process may seem tedious, the reward of landing an interview and a new career path you're passionate about will make all the work worthwhile. Remember, your past isn't just history; it's a rich tapestry you can expertly weave into your future.
Frequently Asked Questions
Q1. What resume format should I choose?
For a career change, a hybrid or combination resume format works well. Focus on your relevant skills and experience at the top, then include your work experience in reverse chronological order. This highlights what's most pertinent for the new career path.
Q2. How do I write a goal for a resume for a change of profession?
Your goal statement should convey your career change objectives and relevant strengths. For example, "Goal-oriented professional looking to leverage 5 years of experience in project management and client relations into a career as a digital marketing specialist." Please keep it to 2 sentences and focus on the new career, not the old.
Q3. What information should I include?
Emphasize transferable skills, related experience, education, and qualifications that will support your career change. For example, list key achievements, soft skills, technical abilities, and relevant volunteer work or side projects. You can also include career-specific keywords and phrases to help you rank higher in applicant tracking systems. However, avoid repeating details from old job descriptions that aren't relevant.
Related articles: