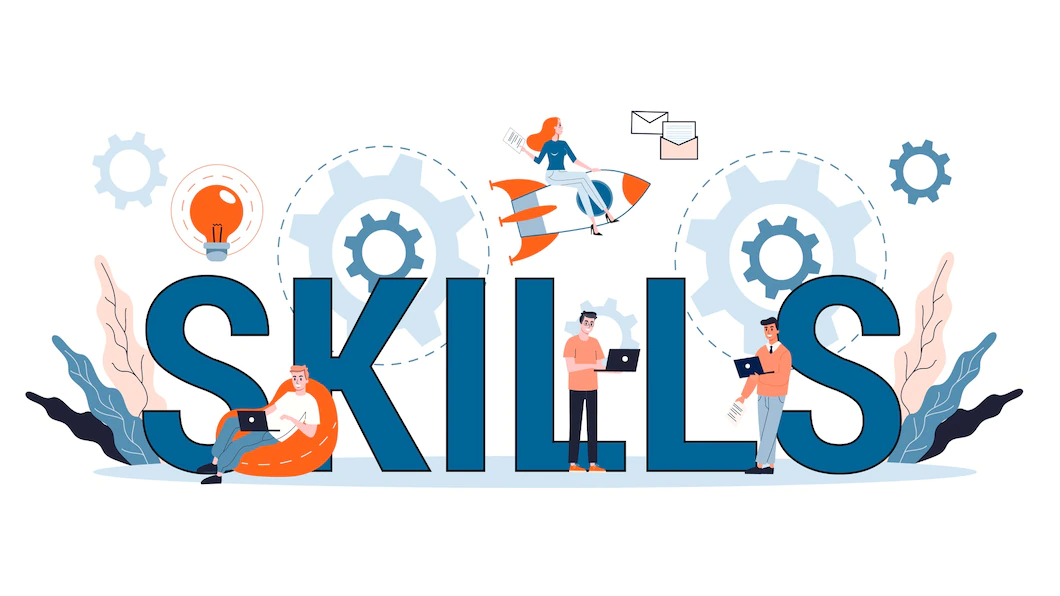 Top 10 High Income Skills to Learn this Year
A degree opens up many job opportunities. However, not every job implies high wages. There are activities in which you can develop and have a good income without special educational requirements. This is the so-called category of highly paid competencies. What activities represent this category?
What skills are considered to be highly paid
A good income is an annual profit of six or more decimal places. This means that the conditional level of high earning starts at $100,000 per year. The meaning of these amounts is great: high-performance skills will help you make $50 an hour.
You should be aware that a good offline income is mainly from an entrepreneur who owns his own business. Successful and remotely employed freelancers. By the way, remote work is very suitable for introverts who do not want to develop Soft Skills. There are plenty of examples where the online sphere serves as a spare, read, and an additional option to earn money for a living, especially in cases where the main income is low.
List of competencies that allow you to get good money
Skills are conditionally divided into two categories, between which there is a tangible difference. The so-called Soft Skills, allow you to successfully build relationships at work, and Hard Skills, open up the opportunity to solve technical problems. A creative approach to solving complex tasks or the ability to quickly switch between different areas of professional activity is a lot of soft competencies. Specific knowledge, such as the ability to confidently promote a website or create a software product, forms solid abilities.
LinkedIn Learning has identified the strongest competencies in 2022.
Creativity
Emotional intellect
An adaptive approach to problem-solving
Ability to work in a team
Persuasion skill
Top 10 Highest Paying Hard Skills According to LinkedIn Learning:
Artificial intelligence
Sales
Cloud services
Video editing
Sales
UX design
Scientific computing
Business analysis
Analytical justification
Affiliate marketing
What high-income skills to learn in 2022
1. Programming
Top highly paid specialists are usually busy with coding. The average annual 200,000 US dollars is a good side of this activity. On the one hand, programming is a rather comfortable and profitable occupation: it allows you to work remotely without leaving your home, on the other hand, it will be very difficult to advance in your career without deep mathematical knowledge and a lot of practice.
However, do not be disappointed, online access is full of both paid and free courses in various areas of coding. Choose a programming language you would like to learn and start with Codecademy, for example. The development of software products in Python, C, Ruby, C ++, and Java is especially popular.
2. SEO
SEO aims to make a website more viewable, which means getting more customers to your blog or online store. The task of search engine optimization is to attract as much organic traffic as possible to the online platform, that is, people who are not familiar with your company, but who are looking for a product like yours. You have probably noticed that some sites are in the first positions, others are lower, and some are even on the 50th page. We, as Google users, mostly work with the first page of the search results and most likely we will look for the answer to the question on the first links.
SEO tools aim to rank your site at the top so that people visit your site more often. Search engine optimization can be completely self-taught by reading well-known blogs such as Ahrefs. The average annual salary of an experienced SEO specialist: is $75,000 – $125,000.
3. Editing video content
Companies are increasingly giving preference to videos in brand advertising. Decent video editors are offered good jobs in large corporations, there is enough work online. Profile software, such as Adobe Premiere or AfterEffects, regular training, and courses, such as SkillShare, will help in mastering the competence. Freelance video editor rate: $40-150 per hour.
4. User experience (UX)
To think over the user's actions on a website or mobile application, take into account all the moments when he travels from point A to point B, beautifully design the platform and make it understandable for the user - these are the tasks of a UX designer. The skill is quite interesting and popular, and it is rapidly progressing. Earnings in the direction of UX are quite high. The average annual salary in the UX area depends on the position and ranges from $100,000 to $170,000.
5. Copywriting
Persuading a hesitant customer to buy, convincing that a certain product is the best choice for you, not only the advice of friends or relatives helps. This is also supported by profile content posted in the product description in an online store or a detailed review on the site of an authoritative blogger.
Copywriting has highly valued: the average rate of an experienced specialist on the Upwork exchange is about $100/1 hour. At the same time, you can work remotely. Say, the office is located in the United States, and citizens of France can write from any corner of the planet, even from the capital of Germany. The cases of leading copywriters, as well as blogs and various videos on Youtube, will help in learning the craft. It is worth noting that it is easy to write when there are a lot of books read and studied, manuals of first-class specialists.
6. Sales
It is considered that the occupation of sales is archaic, but this is only superficially. Trade has always been, is, and will be. Moreover, this sphere does not stand still but is constantly progressing. Customer data logs have long since replaced AI databases, and generate leads via email.
A salesperson's annual income can exceed any earnings in one of the listed skills. Yes, he has to hustle, look for new methods and new clients, and manage finance, but this is generously rewarded. Companies are willing to pay professionals who can convince and make deals up to 10% of the amount. It's not uncommon for successful sellers to go up to $1,000,000 a year. However, be prepared, selling is a difficult path that requires hard work.
7. Project management
The project manager usually manages several teams to achieve the planned result within the specified time, and often he is busy generating ideas for the future of the company. Projects can be different: construction of a new road, research activities, creation of a new software product, etc.
For a successful start, you need to study in detail the scope of future activities and read the CVs of leading experts in this area, for example, on LinkedIn. A Project Management Professional (PMP) certificate will be a good help for employment.
8. Digital Marketing
Online marketing is a way to attract and retain customers using digital channels. It can be contextual advertising on social networks, say, on Instagram or Facebook, a themed webinar, or attractive SEO-optimized content.
It is useful for a novice digital marketer to study the ad settings that various platforms offer, learn how to use all kinds of metrics and analytics services, and deal with retargeting. YouTube's videos and various online courses with courses can help with this.
9. Web design
If your habits include frequent drawing or designing, then you will surely like the activity related to the design of web pages. It is enough to have creative inclinations and be able to program a figure and a picture: from a simple gif to a complex template with parallax. To do this, you need to master Photoshop and coding languages. Quite a few successful web designers have built their careers around self-study. The creative specialty brings a fairly high income - about 100,000 US dollars a year.
10. AWS Cloud Certificates
Increasingly, when creating a software product, companies are turning to virtual computing power: servers, networks, and data storage systems. These services are provided by cloud providers: Amazon, Google, Alibaba, Huawei, and Microsoft. Amazon is growing fastest with its AWS (Amazon Web Services) cloud.
If you are aiming to develop in this direction, then you need to study the courses on the AWS website and get certified. AWS Certified Solutions Architect Unleashes the Top Highest Paid Certified Job Seekers.
How to Develop and Master High Income Skills
YouTube's videos, various blogs, and a thematic forum can serve as a manager for learning a particular skill. Professionals in their field, a mentor, or course teachers contribute considerable success in the future. Generally speaking, courses are a good thing: knowledge is presented in a visual form in small portions, consolidated by practice, and a quiz at the end of each module help to check the level of knowledge. In addition, a gift to active users of a particular platform in the form of additional free webinars and other things is not excluded.
However, the best way to learn something new is to organize so that you don't pay for the training, but you pay. To do this, you need to find a job with a minimum experience requirement to put the acquired skills into practice.
How to present acquired competencies in employment
Good advertising to you, as a potential job seeker, will be provided by a solid resume. If you decide to develop it yourself, use beautiful templates and apply graphic elements. Try to keep the information short, a list of competencies provided, and all the necessary data fit on one page. An example resume with high-income skills is shown below.
Simple Resume Example
Gary Fisher
200-525-0278
LinkedIn.com/in/gfisher
Ambitious and energetic marketing coordinator for a large corporation. Work experience - more than 5 years. Leading a competitive analysis effort that aims to increase product sales by 30% year on year.
Work Experience
 Marketing coordinator
October 2017 - present
Adv.Lernen.Systemes, New York, USA
Interaction with the content marketing department for compiling and publishing engaging articles on various platforms.
Analysis of new ways to study consumer demand and the market as a whole.
Developed new SEO tools that raised the site's pages in the search results up to three positions.
Developed and implemented new competitor analysis tools that led to a 30% increase in product sales.
Education
Master in Internet Marketing
University of Southern California, Los Angeles
Scientific work: the theory of consumer behavior in a large market
Skills
Creation of content and promotional mailings
Analytics tools
Search Engine Optimization
Cooperation Skills
Search Marketing
Certificates
Google Analytics Certificate
AMA Professional Marketer
HubSpot Content Marketing Certification
If you're having trouble writing a resume or want to showcase your accomplishments in a new light, you can turn to our ResumeGets.com service. Your CV will be compiled by a dedicated specialist who will describe your life experience in full, using keywords. The end result will be provided in two formats, doc, and pdf, and adapted to AWS's sophisticated automatic applicant tracking system.
Frequently asked Questions
1. What is the best skill for making big money?
Programming
2. How to choose the right skill and master it?
Decide on a list of those activities that you like, analyze the positive and negative qualities of each component, and stop at one of the options. Study the available information on the highlighted competency, videos, and blogs for the selection of suitable courses or self-study. After receiving a theoretical basis, immediately start training.
3. What skill can be learned in three to six months?
Coding, work in graphic editors, video content creation, and copywriting