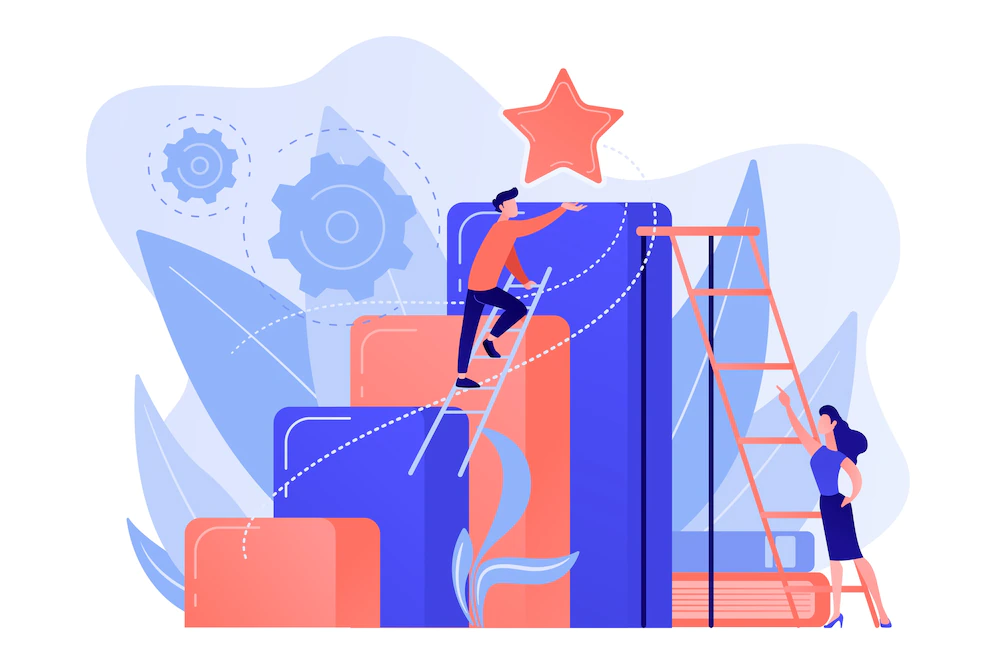 Applying for an Internal Position
A vacancy is an unoccupied job, so a company or organization is looking for a person to delegate to.
That is, the vacancy is vacant through the rotation that always occurs in the world of work or through the company's expansion.
So, on the one hand, the vacancy may have been vacated because whoever held it was moving inside the organization. But on the other hand, another scenario is that a person has resigned from a company for a new job offer, either to look for another job opportunity or retire.
However, it may also be the case that the company is expanding in which it needs to hire new staff. For example, if a bank opens a new branch, it will need to hire workers to service there.
It should be noted that each vacancy has a professional profile that can be optimally filled. For example, a company needs several years of experience and specialized research for a managerial position.
Income will depend on this. Below is helpful information on how to write a resume. We are pleased to inform you that our company will be ready to take on the responsibility of writing a quality resume. In general, let's move on to helpful info on this topic.
Principles of selection
With the economic development and the emergence of large enterprises, personnel management has gradually become a management function requiring special knowledge and skills. Therefore, special units have been set up at the enterprises, consisting of people with such knowledge and skills, the so-called human resources departments.
Today, the problems of the recruitment process are not the last among the solutions to the main tasks of the enterprise because, for the result of work to be high quality, it requires high-quality implementation.
And only well-selected employees and specialists can do their job well. This is precisely what the HR manager does. After all, a normally functioning company does not stand. Still, it is constantly in motion, hence the issues associated with selecting quality and specialized candidates for the vacant position. And recruitment mistakes can lead to significant negative consequences for the business: lost profits, loss of customers, energy, time and resources, and so on.
Ways to fill the vacancy
There are two ways to fill a vacancy:
Internal
They are offered to a company employee. For example, when the position of the financial manager becomes vacant and is held by a former financial manager. You can also take the position by inviting all company employees to participate in the evaluation process, or they can be encouraged to give recommendations to famous people (this will ensure a certain level of trust).
External
The company seeks to fill a vacancy through a process open to people who are not currently members. There are usually several stages of selection to select a professional who matches the desired profile. To do this, references can be posted on many job sites. So they want to get a prompt response. Such a reference, as a rule, attracts up to 200 specialists. In doing so, the company can check whether a sufficient range of desired responses has been received. By the way, many sites offer to raise the importance of the published application. There is a simple reason for this - the desire to close the need for staff quickly.
What should a person who is planning a promotion at work do?
To write a resume, it is worth noting that it is essential to have in mind to enhance. These issues will be discussed below.
Difficulties of career advancement
When it comes to a person who has risen to the top of the career ladder, few people think about how much work, energy, and health a person has invested in achieving their goals. And this is not counting the endless number of clashes with competitors for the opportunity to continue moving. So anyone who dares to climb to some heights must answer a few simple questions:
Is he able to join and win the battle with colleagues for the best place under the sun?
Is he able to play this exciting business game? By the way, in which there are no rules, but the win will cover everything.
The qualities of a leader
Achieving career success is mainly due to leadership qualities, but you also need to imagine what stages of the career ladder you will need to go through. And it depends only on the person himself to take the first step on it or not.
You can find many definitions of leadership. But they all come down to the fact that the leader is a kind of architect, building his world. The main thing is that he enjoys the process and catches the courage. Probably many people felt this way. How is a leader different from everyone else? The fact that he never rests on the laurels of success. Solving another task, he sets new and more complex goals for himself and his team. The leader always sees the goal and takes all necessary measures to achieve it.
Awareness of purpose
Achieving any goal requires specific resources. It can be:
money;
business relations;
nerve;
degree of influence and some others.
As a rule, all resources are limited. So to replenish them, you need to start drawing them from external sources. In other words, the necessary resources are available in the business environment, but they are owned by someone else. And the task of a person climbing the career ladder is to find the necessary source, get the necessary resources, and simultaneously push away competitors.
How to write a resume correctly?
This is a short-written description of the applicant's professional qualities, which demonstrates the individual's potential and ability to hold a particular position. The resume should reflect the three main qualities of the applicant: education, productivity, and unlimited abilities. Resume information should be selected based on the specific position you are applying for. Therefore, one of the main rules of the resume is: that every new interview should come with a new resume and never without it.
Approximate resume structure:
Personal data and contacts
Goal
Education
Work experience and personal achievements
Additional work skills
Public activities and awards
Personal qualities, hobbies.
General requirements for resume design:
Structured. All information should be presented in a specific sequence and correspond to the chosen form.
Selectivity. Select from your professional experience only what meets the goal.
Objectivity. Be objective and ready to justify everything you say in the resume.
Conciseness and specificity. The resume should not exceed two pages, so the information should be concise and clear, emphasizing the essential points for the employer.
Focus on your accomplishments.
At the same time, it is influential to talk about all your virtues. Anyone who talks about their benefits finds a job faster. Therefore, we advise you to tell our specialists about your experience so that we can prepare a high-quality resume, taking into account all types of nuances. Today, telling in the language of facts and providing as much information about yourself as possible is significant. Even a little experience in Shippensburg can be provided with quality. To do this, we advise you to look sample summary below.
Recommendations for the design of individual blocks
Block "Personal data and contacts."
Name and surname are given in large font.
Providing all contacts' postal and email addresses, Skype, and links to pages on social networks and phones is indispensable.
Abbreviations and initials are not allowed!
Education Block
In the resume of a young specialist, this unit occupies a leading position. The information is indicated with the dates of the beginning and end of the training, in reverse order.
Most often, only the academic one is submitted, although it can include courses, training, internships, etc.
Some cases mention the school (specialized; graduated with honors, etc.). It is essential to specify the technical school and college.
You can call the graduating department if the university specialization is related to the chosen position.
Block "Work experience and personal achievements."
This is the essential part of the resume, your "commercial offer".
As an experience, you can submit any skills (internship at the university, free internships, seminars, conferences, "summer schools", or temporary part-time work).
Is it worth writing a resume yourself?
Writing a resume is not easy, especially if you want it to be professional, modern, and, as a result, successful. When looking for a job, sometimes it is difficult for us not only to find the vacancy of our dreams but also to write a professional resume and cover letter. Which will increase your chances that you're a worthy candidate will be decided from among other worthy candidates. And if you do not want them saying "you know how to cook, but you do not know how to submit" was about you, or you find it challenging to create a resume yourself, or you are just too busy, and you do not have time, we suggest you create or optimize your resume with a professional.
Professional resume writers: how they work and whether to contact them
We help applicants design and prepare resumes, advise on how to look for a job effectively and behave appropriately when contacting an employer.
Does any service cost money?
Initially, the idea of ​​creating a studio is social. We have experienced HR managers, a translator, and an SMM community manager. Although it's more of a hobby for us, everyone has a permanent job. Therefore, the project has both a commercial and a social component.
The social part is just a free consultation on how the resume looks at this stage, how it can be optimized, what salary the client can expect, and how to behave in an interview with his input data. We say that he can make all the changes himself or contact us for help, which we will provide within 24 hours.
Why the studio of a "professional resume"?
We can make a technical summary according to the exact order of the client. And we can make a professional resume that would correspond to a person's inner desire and temperament. It helps to rethink the issue of choosing a profession. After applying, any client receives three questions from the studio and lives with them for a day:
who dreamed of being in childhood;
Three vacancies that you like now, and it doesn't matter if they are related to your current activity or not;
A question often asked at interviews but in a personal conversation is answered entirely differently: what would you like to do in 5-10 years?
What are your services?
The most important thing to pay attention to is an individual approach to each client. That is, each professional resume is unique. As for the federal technical work of writing a resume, these are:
For students or people with minimal work experience, there is a purely symbolic wage.
Good resume examples from professionals
Below we offer examples of an effective resume for the internal device in a company for a new position.
Example #1
Example #2
Example #3
Example #4
Answers to frequently asked questions
In which case will you need our resume (and cover letters) services?
Creating the perfect resume is a tremendous job. Therefore, in certain situations, it is better to turn to professionals. Decide for yourself whether the following situations apply to you and whether you should use our services:
Are you busy, and there is not enough time to create a hiring resume?
You don't have a resume yet or don't know what to write in it?
Would you like to change your profession, so do you need to write your resume in a new way?
You have been out of interest work for some time, so a gap in your resume needs to be explained?
Your resume is out of date;
Your resume is too standard, incomprehensible, and does not stand out;
The content of your resume should be classified differently, for example, by relevance or industry specialization.
Today, leaving your resume on the internet can quickly find a job. At the same time, it doesn't matter what leverage you have because the list of vacancies is huge. You can count on a job with a good resume, which in the long run will lead to the opportunity to manage in Lowes.
Will I be able to edit my resume after it is created?
When your resume is ready, you will receive a free resumegets.com account, where you can edit your resume as much as you want. You will also be able to use all other features, namely:
Create, edit, and upload an unlimited number of resumes;
Create, edit, and download an unlimited number of professional cover letters;
Use our application tool without restrictions;
Use our job search engine to find the job of your dreams.
It is difficult to write a resume for a long time; you can become nervous. Therefore, we hasten to notify you that you can order these services from us. So you can quickly and okay prepare the desired document in pdf format. Our client pays only after receiving the result. Therefore, even if you are a pregnant or qualified craftsman in a narrow field, we can help you find a job.
What do you require a professional resume for?
A good resume is the first and usually the only chance to impress a recruiter or employer. In today's labor market, one vacancy sometimes receives 100 or more applications, so the first impression means a lot. Therefore, it is essential to regularly update your resume and adapt it to the position you are applying for.
This helps convince the employer that you are the right one and have the right qualifications for the job. Unfortunately, creating a robust and attractive resume takes time. By ordering a custom resume from resumegets.com, you get an unusual template, unique design, and ATS-optimized content tailored to your desired position.
Related articles: