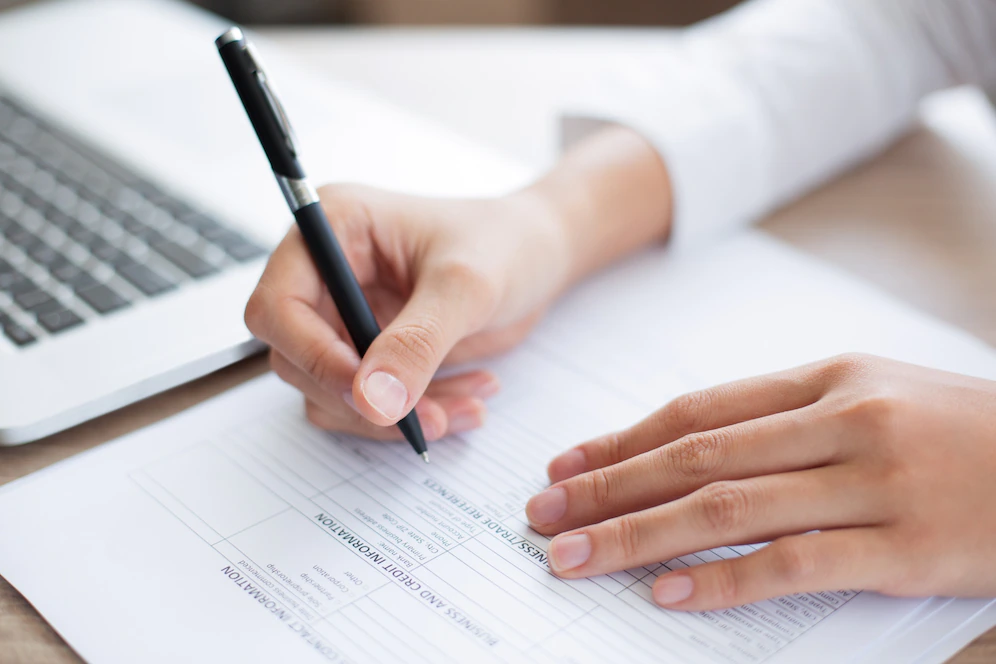 How To Write A Curriculum Vitae? The Secrets Of A Successful CV For A Job Application
Finding a job is always difficult and stressful, and it makes hundreds of thousands of people around the world panic. It's hard to find the right conditions, decent pay, and a company that inspires trust. And even after that, you suddenly find yourself with 24 resumes sent to you and no one has responded at all!
You may panic and think that your skills are not good enough and you can never hold that position. Actually, no, no one reads your resume. It was a "C" resume.
Don't worry. After reading our material this situation will not happen to you again, because we have prepared useful tips from HR agencies and experienced recruiters on how to attract attention. We will teach you how to write an autobiography and tell you about the secrets that even top managers of large companies use.
Why Your Resume Must Be Written Correctly And Competently
It's simple: companies are not willing to spend a lot of time on you and want to get the maximum amount of useful information for decision-making in the minimum amount of time. No one will specifically call you and "pry" out the necessary data if you have not prepared it in advance. Your CV or resume will simply be deleted from your computer, and that's the end of the job-hunting adventure.
We don't want to scare you, but here are some statistics:
To get an offer you will have to beat an average of 250 competitors who will also apply.

Recruiters are not willing to take the time to proofread. 6 seconds is the time frame in which you need to convince the HR department to hire you.

Poor formatting or grammatical errors will result in your resume being rejected at the initial processing stage when about 120 other candidates are screened out.
Don't worry, because if you're reading this, it means you already want to change something. And you can if you figure it out.
Do You Need A CV Or A Resume? What's The Difference?
Some companies require a CV while others prefer to see a resume from you. If a person has not encountered a job search at all before, this can be confusing for a long time. Although in reality there is very little difference and it depends on where exactly you are looking for work:
Europe. In this case, the two concepts are similar and represent the same thing. You can just send your resume and be sure that you will be understood correctly;

The USA. In this case, the concepts are different. A CV will be required for entry into academic industries and important positions, most often related to science or teaching.
The main difference is that a resume is a brief, one-page summary of your skills and experience. It is tailored for a specific position with skills that are of interest to the employer. It is important to tailor it to avoid sending hundreds of companies template resumes that no one is interested in.
At the same time, a CV is a comprehensive story about your skills and merits, as well as skills and experience. In this case, you will not be limited to one page. You can say that it is an academic diary with certificates, licenses, publications, and achievements. For an ordinary company, such information may be redundant, but in academia, it is a must.
How To Properly Format Your Resume Or CV
There are a few guaranteed correct rules that will help you quickly and make your application easy to read and correct. One we'll give right away: place your education above your work experience if you've just graduated from university and have no real experience yet. In this case, you'll have a better chance of not being distracted from the first seconds.
The Right Font
It is best not to experiment. It is best to choose the classic resume options of Arial or Tahoma. You might also consider Times New Roman or Bookman Old Style, depending on your preference for serifs. The font, on the other hand, should always be 11 or 12. That said, label headings and titles with standard headings in Word or just 14 to 16 pt. Do not forget that all information is only on one page. Leave normal spaces and white margins between paragraphs. Keep the details clear.
Consistency Of Presentation
Use fewer italics or underlining, because it is more correct to make headings bold. It is also important to make sure that all text is the same height, and that headings and titles are highlighted equally. Even 2 different fonts in one document are considered bad form. Try to make the dates in the same format without choosing a new one each time.
You Don't Need A Photo Unless You Ask For One.
It's relevant now to remove the photo from your resume because the recruiter doesn't need it to make a hiring decision. In most cases, this will be your advantage, because the recruiter will be able to rest his eyes a bit and focus on the text. Otherwise, if the company itself asks for photos, it's worth taking a professional picture. Business attire and a smile are a must. Don't forget that this is a CV, not a passport.
Brevity Is The Sister Of Talent
These days, hiring new employees is a routine and rather lengthy process. That's why recruiters don't want to read about your accomplishments in school or other information that has little relevance to the position. Also, you don't need to create a long list of all your past jobs, the basic ones or those with the right skills for the job will do. Try to make everything as succinct and tidy as possible, so you don't get tired of reading the information.
Down With Cool Fonts And Funny Pictures
Once upon a time, adding individual graphics was a cool way to stand out. But now it just shows you as a non-professional. These are jobs after all, which means the company needs to be serious, so all smiley faces should be removed from the application. Remember that in the future the resume will be printed and most likely no one will waste colorful ink. And any graphics are lost in black and white.
Features Of A Creative Resume
It's also worth adding that sometimes a company needs to see your imagination and ability to come out as a winner in difficult situations. In this case, you can create a separate creative resume that looks expensive, useful, and attractive. You can play with colors, and break the traditional rules of descriptions, but never break the consistency of the statement. The text can be presented interestingly, but structurally it should be easy to read.
Contact Info
Please! Pay fairly serious attention to this section, because it is the contacts that allow the employer to contact you after successful approval. Every recruiter has sad stories when a candidate was a great fit for the company in terms of skills, locations, and experience, but simply forgot to leave the correct contact information.
You need to add:
First and Last Name;

A current telephone number with a country code and an email address;

Your current or desired position;

City, area of residence.
We want to tell you right away about a common mistake newcomers to the job search make when it comes to e-mail. You need to create a separate address that consists of your first name, last name, and the domain of the mailing company. Otherwise, emails like "therich2002@mail" not only look unpresentable but also unprofessional.
You can also additionally include information about your social networks if you are active in them and there is something to look at. This could be LinkedIn, which helps thousands of job seekers find jobs through proof of skills. You can also add Twitter, Quora, GitHub, and others. Just don't go overboard: Where there is more useful information about you, add it.
How To Stand Out From Other Candidates When Writing A CV Or Resume
To stand out, you only need to show yourself as a profitable candidate for the position in the first 2-3 offers. Analyze your work experience and other skills and then answer three simple questions yourself:
what you can do for the company and its future development;

how your past work experience will help you meet your new job responsibilities;

how you are going to improve the organization without neglecting your personal growth and goals.
That's how you'll be able to articulate the purpose of your resume, which will interest the recruiter and get them to take you to the next stage of the interview. Don't underestimate the process of answering these questions, because it's the same marketing. You need to sell yourself as high as possible and get the most bang for your buck. So talk about your motivation to work in a way that benefits the company.
Work Experience
Statistically, it is this indicator is considered the most weighty. That is why you should not be shy about specifying past positions, companies, responsibilities, and dates of employment. Don't forget that companies are mostly interested in places that overlap in some way with their values or work process.
Don't forget your accomplishments as well, which should be on the application. "Did the work of recruiting new employees to the team" is a fact. And "Created a productive team that was able to exceed the plan by 180%" is an accomplishment.
Skills
There are hard and soft skills. The first ones show your technical advantages, for example, the ability to work with professional software. The latter helps you work in a team, for example, stress tolerance, leadership, and quick adaptation to new processes. Try to remember at least 20 of your skills and leave some part of them as the best and most relevant.
Education
Few people are interested in school, but a prestigious university or other institution of higher education should be listed. You should highlight the name of the program, the university, the year you attended, your grade point average, and your awards. Choose your accomplishments wisely and only if they will be of interest to employers.
Additional Sections
You can additionally specify useful information about yourself:
knowledge of different languages. Indicate the level immediately;

certificates and awards. Specify title, years of attendance, and skills obtained;

hobbies. Sometimes you can be better understood as a person after the initial approval.
You can provide information at your discretion, so try not to increase the length of the resume too much with additional sections.
Result
In conclusion, I would like to say that the first thing you need to do is to stop worrying. You are a professional, which means employers are interested in hiring you for a position. And your resume is a reflection of your skills, motivation, abilities, and experience. Try to describe your benefits as attractively as possible, but without cheating. And it's sure to get you that coveted callback.
You can order a resume or CV from our company or download a template.
Related articles: