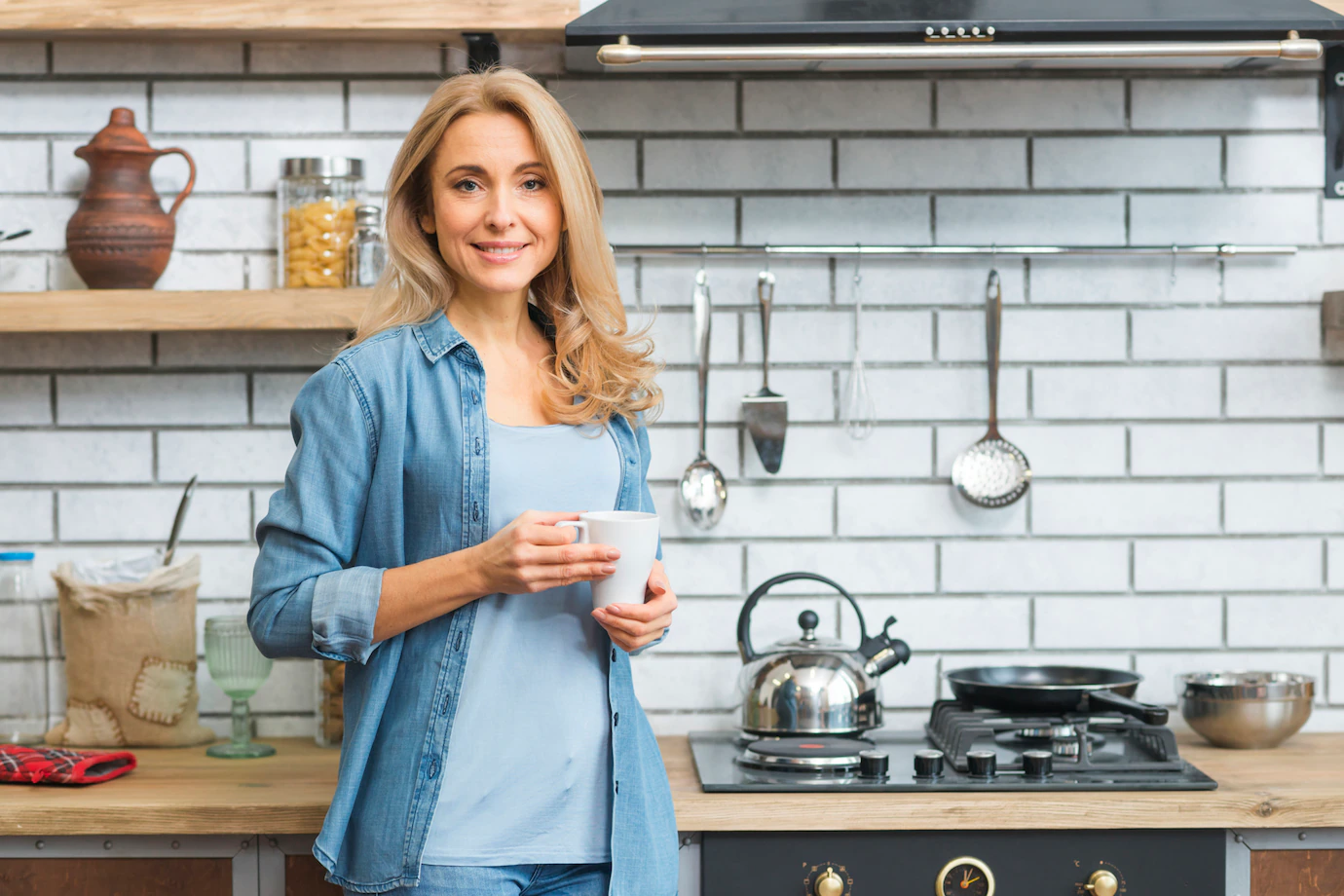 How to Write a Resume After Being a Stay-at-Home Mom
Any girl who has decided to become a mother knows perfectly well that she will not be able to leave the house for a long time for a few more years. Because it is necessary to attach a lot of time to the child, that's why the option of finding a full-time job or part-time work outside the home immediately fades into the background.
However, such girls still often want to do work, freelance or any other projects, develop and earn extra money.
Being at home with a child, as a housewife, as a woman, we acquire numerous skills from estates. For example, he is well-trained in time management, responsibility, as well as multitasking, and much more. Someone pays a lot of money for specialized courses in these areas in order to get better, and someone is gaining experience literally sitting at home. But do not forget that being a housewife is also a lot of work, especially with a small child. And you can never relax, otherwise, everything will get out of control.
How to put stay-at-home mom on resume
Of course, if you have already decided to look for a job from home or take on any projects, you need to take a responsible approach to this whole process. To begin with, carefully study what you knew before you decided to become a mother with a child, where you worked, and what you did. And also, analyze what skills you managed to acquire after the birth of the child. After all, it will also greatly help you to show your best side and not invent unnecessary and untrue information.
Any job search or project, no matter where, on special sites with vacancies and official remote employment, or freelance and small part-time jobs, necessarily begin with a well-filled resume. It allows you to give an idea of yourself to the person who is recruiting employees in a couple of minutes. It will show your strengths, the goals you strive for, the experience you have, and your main skills. And of course, it will be able to distinguish you from other applicants for this particular vacancy.
In addition, if your resume is publicly available, many companies may notice it and understand that you are a great fit for them. They will definitely contact you and offer an interesting work option for you.
The main values in the resume
It's safe to say that adults love numbers, and numbers work for you and in your favor. When filling out a resume, it will be most convenient to use ready-made templates that you will like by design, as well as have all the necessary items with important information. This way, you will not get lost in what information should be indicated about yourself and which is not.
In the paragraphs about yourself, your goals, and your work experience, you should specify more specifics, as well as numbers. For example, let's take one phrase. It is not necessary to write "Previously worked for several years in the company and was engaged in contextual advertising". A deeper understanding of your experience will be if you write "For 3 years I worked in the IT company "Naming Group" and was responsible for contextual advertising. With the help of her skills, she attracted 42% more customers to the company per year." This immediately reveals your skills, shows an approach to work and promising results.
Skills and work experience
In addition to the skills that you had before you wanted to become a mom and work from home, it is worth considering the skills that you have acquired to date. Thanks to the household, you have well-developed organizational skills, time management, and the ability to convince, communicate with people and listen. Nowhere without restraint and patience. And the most important thing is multitasking.
All this can play perfectly in your favor and set you apart from the competition.
As for work experience, make everything in reverse order, that is, from now to the moment when you first decided to start working anywhere.
And also, do not forget about the details, specifics, and numbers.
Do not try to specify the information that does not apply to you in any way and is not true. Everyone who can offer you a job loves honesty. No one needs colleagues who can turn and, as a result. Not perform the work qualitatively since they attributed to themselves in words a couple of years of extra work experience, which in fact did not exist.
How to close the gap in mom's resume?
It is an obvious fact that when a woman decides to become a mother and raise a child, she has to sacrifice the job or career she had. Based on this, for one, two, or even three years, there is a gap in the work. If you are a mom, the employer will understand what you have been doing for these years. But for your resume to look full, and interesting, and show you a favorable side, this gap must be filled with some information.
Courses and their absence
It is not necessary to invent complex phrases and ascribe to yourself a kind of activity that does not correspond to you at all. It is quite simple to solve this gap problem. If during these few years, you have learned something new on courses on the Internet, received a certificate or, for example, improved your qualifications or participated in some freelance project, it is definitely worth mentioning.
But even if you do not have courses or certificates, and you have nothing to write about, do not despair and pay attention to the occupation that you had to do while sitting at home with a child. You managed to be a nanny, a chef, and a housekeeper. You should not devalue your work over the years, and you can also write about it, combining everything into one, so to speak, position. For example, you can easily write "Career parental leave" and be sure to specify the start date and end date, as with full-fledged vacancies. This way, you will be able to close the gap in your resume and show your acquired skills.
Mistakes that should not be allowed
If you want your resume to consist only of the most important things, pay attention to the information that must be specified. It is not necessary to stretch your resume into several pages, there should be only one, but the most informative page that can fully convey information about you, your skills, and your work experience.
Also, do not forget to use all the space provided to you to the maximum. Firstly, it will fill your resume with useful information about you, and secondly, it will show your responsible approach to the issue of job search.
In addition, it is not necessary to indicate controversial information in the resume that someone may not like. For example, what is your orientation or what gender do you consider yourself to be? You can not even specify the age, only the date of birth.
Universal resume
One of the common mistakes is that people try to make one universal resume that would fit all vacancies and convey their whole life in it. This is not worth doing. If you are looking for a specific position or direction in your work, prepare your resume specifically for this.
For example, you write a resume for a project management manager in the field of information technology and indicate in your skills that you know how to make coffee. Of course, you are well done that you know how to do this, but it is unlikely that you will need it somehow to direct your vacancy.
Therefore, create several resume options if you do not have one preference in the activity or edit your resume for certain vacancies and companies.
Examples and comparative resume templates
You can compose your resume both independently and with the help of ready-made templates. Or use a training template and, based on it, create your own yourself. Pay attention to the information contained in your resume and how you submit it. Do not forget about the numbers and specifics.
Items that should be contained in your resume:
Information about you, how to contact you
Your brief description and goals
Education and specialty
Your skills and abilities
Work experience
If you have certificates or courses, also specify them separately
Knowledge of languages, if available
Now pay attention to these four examples of resumes and make a comparison and analyze which of them will attract more attention.
Here you can see how rationally the entire page space is used. The design looks more interesting, and the content, although similar, but to the first version, everything is much clearer and harmonious.
Template #1
Template #2
Comparing resumes
Template #3
Template #4
Also, some companies require you to provide your resume with a photo. Pick up a beautiful, non-sticky photo that will show you the best side. You can stick to a more formal style in photography. And find a template that you like, and it will also be able to demonstrate your photo and all the most important information about you.
Cover letter
In addition to a resume, you may be required to send a cover letter to it. In it, you can write about the same information as in the resume, but in more detail as well as why you consider yourself the ideal candidate and what goals you can build to benefit this particular company in the future.
The cover letter should not be monotonous text, make sure that it is also comfortable to read, and highlight the main aspects that you should pay attention to first. And also make sure that your letter does not accidentally turn into a book with an autobiography. For a cover letter, sometimes, one small page of text is also enough.
FAQ
In conclusion, it is worth giving answers to some questions that you may have. But as soon as you get an answer from them, you can get even more motivation to make a high-quality resume and find yourself a decent job.
After all, nothing is complicated in this, and you just need to pay a little more attention, having studied yourself, your skills, and your experience.
What is more important, education (school, university) or work experience?
Nowadays, there is often a situation when people spend a lot of time trying to get a certain specialty and qualification, and as a result, life makes its plans. And you have to work in absolutely other areas that are not related to study. Therefore, answering this question, of course, work experience will be the preeminence. Especially since you could change activities several times and as a result be able to do more and understand more areas than at the end of your studies.
What should I write if I take courses, but they are not finished yet?
Do not worry about this and write about the courses you took earlier, as well as about additional certificates if any. As for the course, which is still in the process, write about it in any case, specify the date of its start and a note, "to date". This will let the employer understand that you are still in the learning process, you are not standing still and developing. And at the end, in addition to new knowledge, you will also have a corresponding certificate of completion of the course.
Is it necessary to write a cover sheet for each resume?
It all depends on the company and the requirements for your resume. Some specifically indicate that the cover letter should be with your resume. And sometimes there is no such clarification, and then you can decide for yourself whether it is worth adding this sheet.
Such a move, if you expressed it yourself, can both complement your resume and give it even more value, and vice versa. After seeing too much information, the employer will not even want to take a few minutes to get acquainted with all the information. Be careful and don't overdo it.
Related articles: