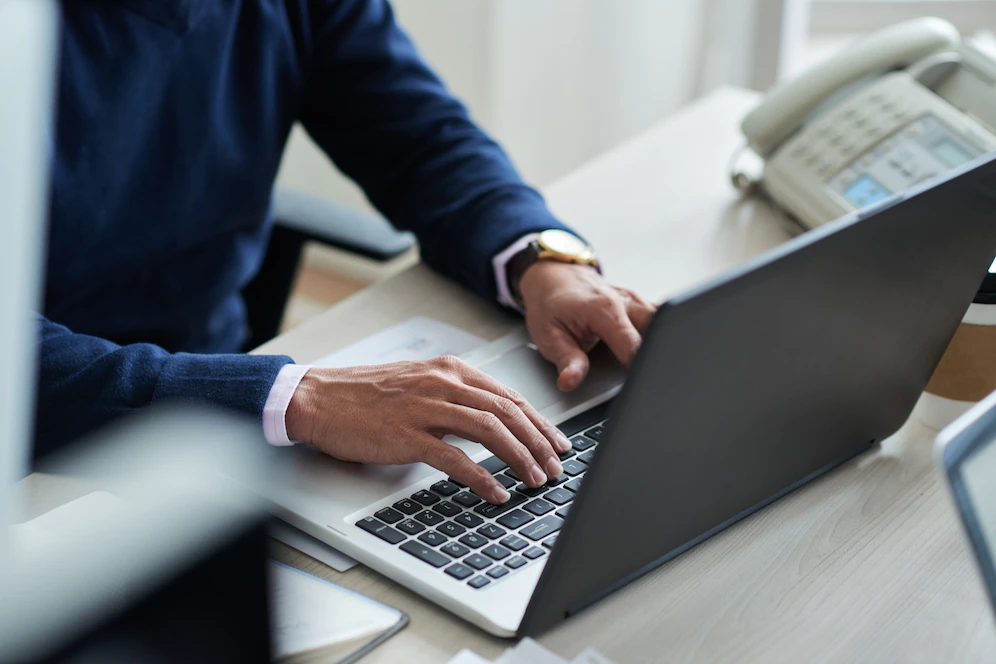 How to Make a Resume with no Experience
Adults often ask a child: what do you want to be when you grow up? Most often, in childhood, we answer with whom we associate ourselves: a doctor, an engineer, a journalist, a designer, a fashion model, or - the now popular answer - a software developer.
Before we find our profession, we go through school, and college, where we get our first job. A student may be accepted as a beginner in a reputable business company, but in general, a teenager's first job is as a barista, bartender, or executive assistant. And until you get the required degree in college, you will be doing the job "in the wings."
Unfortunately, even after graduating from college, having received the necessary knowledge and diploma, most likely you will not be able to get a decent job, due to a lack of experience in this area. Lack of work experience cannot be called a stereotype, although each case must be considered individually. Perhaps our advice will help you get a decent job.
Today, we will analyze the pressing problem of all graduates: How to make your resume better even if you have no past experience? Resume rules.
What can be written in a resume
Resume without experience
fill in the details of your studies and don't forget about additional courses
create a portfolio for friends or your own blog
don't be afraid to intern
First, in many cases, you may have experience and examples of work. For example, you are a graphic designer. You can create your own portfolio! Just arrange with your friends that you will create advertising layouts for their flower businesses. If you're a photographer, take a photo shoot of your family, cook a few meals, and start your own little food blog. In general, you can turn on a flight of fancy and figure out how in many cases to show your expertise to a future employer.
Secondly. If you graduated from a medical college, you can do an internship as a nurse at a district hospital to treat the ills. If you have received the education of a mechanic - walk through the local automotive workshops. Journalism, modeling agency, auditions, accounting assistant, or analyst - an internship is possible in any professional direction and will help in the future to create a presentable resume for a higher position.
In fact, many employers are very fond of internships for young graduates. First, they can be paid less than an experienced employee. Secondly, most former students perform work with more enthusiasm and can fill financial gaps and dedication than elderly employees.
Writing a resume without work experience
HR managers, while checking and reviewing various resumes, very often notice and state various shortcomings in the design of the resume. Such things lead to the fact that the resume is poorly readable, it is difficult and long to search for the necessary information, and the eye is blurred, as a result, such a candidate has less chance of getting a job offer.
Let's start with the errors:
do not use an excessive number of font styles - bold, italic, underline, small, large, uppercase, lowercase, and a number of fonts with combined properties. This makes the text very difficult to read. It is allowed to highlight the main information in bold or bold type, no more than.
no vertical padding. It is not allowed if information blocks overlap each other. Such compactness of information reduces its readability.
lack of alignment and padding on the left.
porridge from the text about duties. Writing responsibilities in one long, long line is not the best solution. It is more convenient to make them a list, in chronological order, which will be easy to read.
Remember: a resume is the face of your work. The employer evaluates the design of your resume and forms their impression of what kind of employee you can be
What does a good resume structure look like?
Full Name
Career objective
Education
Additional courses (if any)
work experience
Additional Information
Personal characteristics
Below, we will analyze each point in more detail.
On the first point, everything is more than clear. To indicate your name, you can choose a font a little larger. Nicknames or fictitious names are not allowed.
Please indicate the position you are applying for. Also, you can write the desired salary.
Since you still have little or no work experience, your main advantage is education. Use this item to the maximum, and indicate all the educational institutions where you studied.
Indicate the courses you took online or offline. If you have been issued a certificate or diploma, please provide this information.
List any work experience you have. Even if you worked as a fitness coach or cashier in your freshman year, it can still play into your hands. Many companies provide training for their employees and any experience in such training is your forte.
If you have done an internship, this will also be a plus for you. You may be able to get positive references from the internship. Do not neglect this opportunity, good recommendations from the employer are a powerful tool for career advancement.
In the additional information section, indicate how well you know a computer, or foreign languages, perhaps you have professional or basic skills in working with narrow-profile software, for sample, video editing, even if you studied it in high school or studied it at homeschool on your own, indicate this skill in.
In your personal characteristics, write what kind of person you are, of course, it is customary to focus on positive qualities. For example, you fight against environmental pollution and attend relevant rallies and meetings. You can also list your interests and hobbies.
There is an interesting fact - an HR manager, on average, takes 5-6 seconds to evaluate the appearance of a resume and understand what associations your candidacy evokes. I really like the fact that a modern employer does not require you to indicate gender, or age and attach a photo to your resume. Your professional qualifications, and fresh views on an outdated approach to work, are more important to him.
And don't forget to include your contact information. Email and mobile number will be enough for feedback.
How to write a resume
A resume is an official document, the rules for writing which are regulated by generally accepted business practices. Standard forms of such documents have been developed for good reason. This is done for the convenience of the presentation of information by the candidate for the position and the convenience of reading by the HR manager or employer. If you want to work in an office, then you will have to work a lot with different types of documentation. Therefore, you should be able to easily compose an application or other business document.
Volume and requirements for the design of the resume
Most often, resumes are sent by email. Therefore, do not forget to be guided by the rules of business correspondence and send your resume correctly.
The remainder of the basic rules of business correspondence: According to the rules of business management, in the subject of the letter, we indicate the name and position for which we are applying. In the body of the letter, it is allowed to greet the interlocutor, briefly describe the essence of the letter and attach a resume file. In no case do not add a resume in the text of a letter, only a file! All formatting will go wrong, and your resume will look unreadable.
Basic Rules
The first immutable rule is that the volume of the resume cannot exceed one, a maximum of two A4 pages, and it is desirable that the key information is on the first page. If the volume of this does not allow it, then think about what information you can donate. However, if a person has a lot of work experience, this creates certain difficulties and limitations but when typing a resume on a comp, it is possible to get around this rule: change the font size, although this is not desirable - the resume should be easy to read.
If the summary is longer than one page, it is indicated at the end of the pages that the continuation is on the next page. On all sheets, except for the first, the sheet number is printed, and the surname is indicated.
If the summary is one incomplete page in length in terms of volume, the information must be arranged so that the page is completely occupied by text.
Use one font the standard for documents is Times New Roman or Arial. Many fonts of different sizes are unreadable! A strict design style is an indispensable condition.
As for the font size, the standard font size for resumes is 12-gauge. All content must be the same size.
Each section of the resume should be separated from the previous one.
Headings should be bold and/or underlined.
Be sure to check the spelling (button F7 in the Word editor). A resume with errors has no chance.
The resume should be written in plain language.
For documents of this type, the following page layout is recommended: top margin - 2 cm, right margin - 2 cm, bottom margin - 2 cm, left margin 2.5 cm. At the same time, the font reduction option is acceptable only if the resume is sent to the employer by e-mail or delivered personally. In the case of sending a resume by fax, it is better not to use a font size of less than 12, otherwise, the resume will not be readable.
For the resume, white paper of good quality is used.
Conclusions
Of course, now there are a large number of sites and services where you can download a ready-made site template and simply fill it in with your data. You can go this way, but it will be better when you create something of your own and unique. And even though this is only a summary, for now, you are at the beginning of your journey, so do not be afraid to experiment, work hard, and try to write for yourself. It may not be perfect, but it will be only your work!
Plus, an experienced HR manager can easily distinguish a template resume from the Internet from a self-composed one.
In addition, in no case, do not make the following mistakes when compiling your resume:
discrepancies, inconsistency of work experience. Never lie on your resume about your experience! Such information is very easy to verify and you will, at the very least, put yourself in a very unpleasant position. As a maximum, you are threatened with dismissal and a corresponding negative mark in the workbook.
very short summary. Strive to point out your strengths, even if you have no work experience. For example, for the position of acting admin, it will be a plus that you grew up in a large family and always helped your mother with the housework. So the employer will understand that you are used to responsibility. Part of your prior relationships are important, you may not even notice it, but for someone, this is the main experience.
detailed summary. You don't have to write down every step you take or every semester of college. List core skills, courses, and interests, its main, recovery-free "marketable" potential.
Indeed and a really well-written resume gives you a wide field of opportunities for getting a good job. Develop, learn new things, attend courses and training, and then at the interview, you can boast of a great store of knowledge, which is sometimes much more influential than ten years of experience in one place without any special initiatives, even if it's a job as a bartending or a guard. And the job of your dreams, no matter how loud it sounds, is almost in your pocket! You just need to work on the design of your resume and get it right.