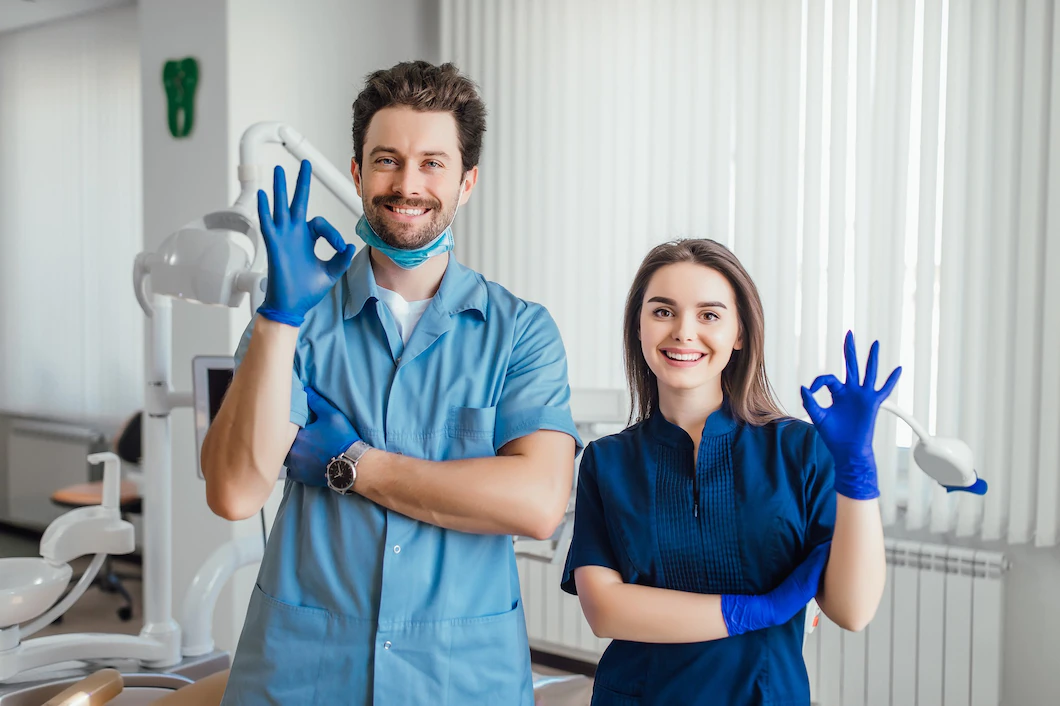 What should a dental assistant's resume look like?
Dental Assistant Resume
A dental assistant plays a vital role in the smooth functioning of a dental practice. They work closely with dentists and dental hygienists to support and assist during dental procedures. As the demand for dental services grows, the need for competent dental assistants is rising. One of the essential tools in securing a job as a dental assistant is knowing how to make a dental assistant resume. This article will guide you through creating an impressive dental assistant resume that showcases your skills, qualifications, and achievements.
Job Description of a Dental Assistant
These professionals are essential team members who provide administrative and clinical assistance, making them indispensable in delivering high-quality dental care to patients. Below is a comprehensive dental assistant job description for resume, outlining their responsibilities:
Role and Responsibilities
Patient Care
Dental assistants are patients' first point of contact, greeting them warmly and helping them feel comfortable during their visit. They take initial medical histories, update records, and inquire about any specific dental concerns or problems the patient may have.
Preparing Treatment Rooms
Before any dental procedure, dental assistants ensure that treatment rooms are well-organized and equipped with the necessary instruments and materials. They sterilize dental instruments, set up trays, and arrange dental chairs to maintain a clean and safe environment.
Assisting Dentists
During dental procedures, dental assistants work closely with dentists to provide support. They pass instruments and suction fluids and ensure the patient's mouth remains dry and clear for the dentist to work effectively.
Taking X-rays
Dental assistants are often responsible for taking and developing dental X-rays, essential for diagnosing dental issues such as cavities, infections, and impacted teeth.
Performing Laboratory Duties
Dental assistants may make dental impressions for crowns, bridges, or retainers. They may also prepare temporary crowns or polish and finish dental appliances.
Educating Patients
Dental assistants are essential in educating patients about proper oral hygiene practices. They may demonstrate brushing and flossing techniques and provide post-treatment care instructions.
Administrative Tasks
Besides clinical dental assistant responsibilities resume, dental assistants also handle administrative tasks such as scheduling appointments, managing patient records, and handling billing and payments.
Structure of a Dental Assistant Resume
As a dental assistant, your resume should highlight your skills, qualifications, and experiences, demonstrating your potential to be an asset to any dental practice. The following are the essential components of a dental assistant resume and provide valuable tips to help you create a standout document that catches the attention of employers.
1. Contact Information
At the top of your resume, include your full name, professional title ("Dental Assistant"), mailing address, phone number, and professional email address. Ensure this information is accurate and up-to-date so potential employers can easily reach you.
2. Resume Objective or Summary
Consider starting your resume with either a resume objective or a professional summary. A resume objective is a brief statement of your career goals and what you can bring to the dental practice. A professional summary, on the other hand, highlights your relevant skills, experiences, and accomplishments. Please choose the option that best suits your situation and tailor it to the job you are applying for.
3. Professional Experience
This section is the heart of your dental assistant resume and should showcase your work history, responsibilities, and achievements. List your previous positions in reverse-chronological order, starting with your recent job. Include the following details for each position:
4. Education and Certifications
Detail your educational background, starting with your highest level of education. Mention the name of the educational institution, the degree or diploma obtained, and the dates of attendance or graduation. If you completed a dental assisting program, include the name of the school and any certifications or licenses you earned. Some states may require dental assistants to be certified or registered, so highlight any relevant credentials.
5. Skills and Qualifications
Create a separate section to showcase your dental assistant resume skills and qualifications as a dental assistant. Include technical skills, such as taking X-rays and dental impressions, and soft skills, like communication, teamwork, and organizational abilities. If applicable, highlight any specialized skills, such as knowledge of specific dental software or proficiency in a second language.
6. Professional Development
If you have attended workshops, seminars, or continuing education courses relevant to dental assisting, list them in a separate section. Employers value candidates who commit to staying current with industry trends and advancements.
7. Volunteer Work and Extracurricular Activities
If you have volunteered in dental clinics or participated in community service related to oral healthcare, mention it in your resume. Also, include extracurricular activities demonstrating leadership, teamwork, or communication skills.
8. References
Avoid including references directly on your resume. Instead, state that references are available upon request. Prepare a separate reference sheet with the names, titles, contact information, and relationships of individuals who can vouch for your skills and work ethic.
What to Add to Your Resume
As a dental assistant, it is crucial to include the right information that highlights your qualifications and experiences in the best possible light. In this article, we will explore the purpose of a resume and provide essential tips for adding education, work experience, skills, and professional achievements to your dental assistant resume.
The Purpose of Your Resume
The primary purpose of a resume is to showcase your suitability for a dental assistant position and grab the attention of potential employers. Your resume should effectively communicate your qualifications, work experience, skills, and accomplishments to demonstrate how you can contribute to a dental practice. A well-crafted resume is a marketing tool that emphasizes your unique strengths and sets you apart from other candidates.
Education and Certificates
Start your resume by listing your educational background and relevant certifications. Include the name of the educational institution, the degree or diploma obtained, and the dates of attendance or graduation. If you completed a dental assisting program, specify the name of the school and any certifications or licenses you earned. Additionally, mention any relevant continuing education courses or workshops you have taken to stay up-to-date with industry advancements. Highlighting your education and certifications upfront showcases your foundation in dental assisting and adds credibility to your resume.
Work Experience as a Dental Assistant
The work experience section is a crucial component of your dental assistant resume. List your previous positions in reverse-chronological order, starting with your recent job. For each position, provide the following details:
Skills and Professional Achievements
In a separate section, highlight your skills and professional achievements. Include technical skills, such as dental X-rays, impressions, and dental software proficiency, and soft skills, like communication, teamwork, and adaptability. Dental assistants require diverse skills to excel in their roles, so be comprehensive in detailing your abilities. Showcase your professional achievements, such as any awards or recognition you have received for outstanding performance. Mention any special projects you led or contributed to and initiatives that improved patient care or office operations.
Adding Additional Information to Your Dental Assistant Resume
Adding additional material will help you create a well-rounded and distinctive CV. The following extra information can help your dental assistant resume stand out from the competition.
Professional Memberships
If you are a member of any dental associations or professional organizations related to dental assisting, be sure to include this information. Being part of such groups demonstrates your commitment to continuous learning and professional growth, which can impress potential employers.
Volunteer Work and Community Involvement
If you have volunteered your dental assisting skills in dental clinics or participated in community service related to oral healthcare, mention it on your resume. Volunteer work showcases your dedication to helping others and gives employers insights into your passion for dental assisting.
Language Skills
Fluency in multiple languages can be valuable, especially if you work in a diverse community or the dental practice caters to patients from various cultural backgrounds. Mention your language skills and proficiency level (e.g., basic, intermediate, advanced).
Computer Proficiency
Computer applications and dental software proficiency are highly valuable. In the digital age, If you have experience with electronic health records (EHR) systems or dental practice management software, mention it in your resume.
Career Objective Update
If you're submitting your resume for a specific job application, tailor your career objective or professional summary to match the requirements of that particular role. Highlight how your skills and experiences align with the dental practice's needs and values.
Personal Statement
Consider adding a brief dental assistant resume summary or a few lines that convey your passion for dental assisting and dedication to providing top-notch patient care. Keep it concise but impactful, expressing your commitment to your chosen profession.
Professional Portfolio
Sometimes, you can attach a professional portfolio to your resume. Include before-and-after pictures of dental procedures you assisted with, dental impressions you prepared, or any other visual representations of your work. A portfolio can reinforce your skills and demonstrate your contributions as a dental assistant.
Skills and Keywords to Add to a Dental Assistant Resume
Below is a list of essential skills and keywords to consider adding to your dental assistant resume:
Dental Procedures and Techniques
Chairside assistance
X-ray taking and processing
Dental impressions
Sterilization techniques
Tooth polishing
Sealant application
Fluoride treatments
Patient Care
Managing patient anxiety
Taking and updating medical histories
Preparing patients for dental procedures
Providing post-treatment care instructions
Infection Control
Maintaining a sterile environment
Proper handling and disposal of instruments and
Following OSHA and CDC guidelines
Wearing personal protective equipment (PPE)
Dental Software and Technology
Dental practice management software (e.g., Dentrix, Eaglesoft)
Digital radiography systems
Intraoral cameras
Electronic health records (EHR)
Design of Resumes
Designing your assistant dentist's resume is crucial in creating a lasting impression on potential employers. A well-designed resume should be professional, organized, and visually appealing. Here are some tips to enhance the design of your resume:
Keep it Simple. Choose a clean and easy-to-read font for your resume. Avoid using too many colors or elaborate designs that may distract from the content.
Use Bullet Points. Present your skills, qualifications, and work experience using bullet points. This makes it easier for recruiters to scan your resume and find relevant information.
Incorporate White Space. Avoid overcrowding your resume with text. Leave sufficient white space to make it look balanced and visually appealing.
Cover Letter. Your cover letter is an opportunity to introduce yourself and showcase your enthusiasm for the assistant dentist position. When crafting your cover letter, consider the following tips:
Personalization. Address the cover letter to the specific dental practice or hiring manager. Tailor the content to the job description's requirements, demonstrating your understanding of the practice's needs.
Introduction. Begin with a strong opening statement highlighting your interest in the position and explaining why you are an ideal fit.
Showcase Skills and Experiences. Use the cover letter to expand on specific skills and experiences mentioned in your resume. Please describe how your contributions can benefit the dental practice and its patients.
Demonstrate Passion. Express your passion for dental assisting and patient care. Share any relevant anecdotes that demonstrate your commitment to providing exceptional dental services.
Conclusion
A carefully crafted dental assistant resume is crucial for securing your dream job in the dental field. Highlight your qualifications, work experiences, and achievements clearly, and use relevant keywords to enhance your visibility. Don't forget to include any additional information that showcases your dedication and commitment to the dental profession.
Frequently Asked Questions and Answers
Q1. What keywords to add to the resume?
Some essential keywords to include are "dental procedures," "patient care," "radiography," "infection control," "chairside assisting," and "communication skills."
Q2. Should I add a cover letter to a dental assistant's resume?
While not mandatory, a well-written cover letter can make your application stand out and provide a personalized touch to your job application. Consider including one, especially if the job posting requests it.
Related articles: