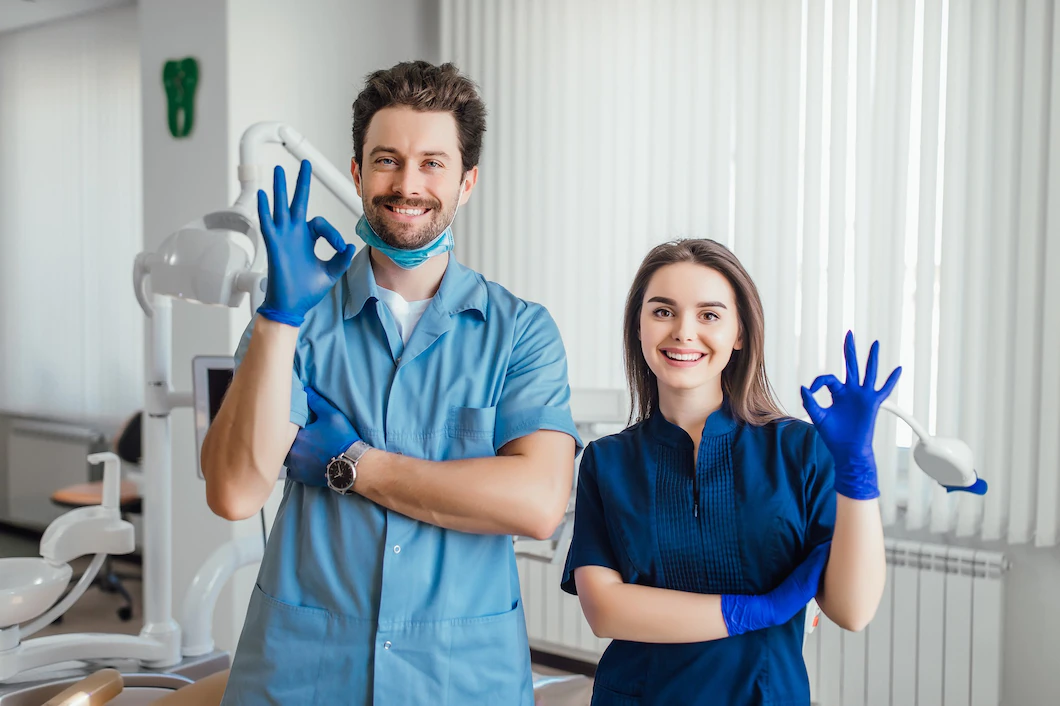 What should a dental assistant's resume look like?
A dental assistant is a direct assistant to a doctor who performs the functions of a nurse (or nurse) taking into account the characteristics of the industry. To master this profession, you need to get a diploma in the direction of "Nursing", or "Obstetrics" or "General Medicine". Then you will need to take courses that will prepare you for the profession of a dental assistant.
A graduate of a medical college who would like to work in this industry, but is not ready to work as a dentist, can get a certificate of an assistant and work in this direction. On the other hand, this job can prepare you for a career as a dentist, and nothing will stop you from developing further in this promising field.
How to Write a Dental Assistant Resume: Key Recommendations
Such a responsible position as a dental beginner assistant requires a certain amount of education and practice. Your communication skills are also important in this position, as all applicants will be expected to work with people who often need to be reassured and set up positively. The nurse or nurse at the dentist's appointment acts as a doctor's assistant and, to some extent, a psychologist, helping the doctor to establish contact with the patient.
In short, this job requires an impressive set of knowledge and skills that must be reflected in the resume. We have put together a few important guidelines that you will need to fill out a dental assistant resume properly:
The main principle of the resume is brevity and informativeness. According to statistics, recruiters, and employers spend no more than three minutes studying each resume. In this short period of time, you need to get their attention and present yourself in the best possible way.

The summary should not take more than 2 pages. We understand that you feel sorry for deleting some lines from the Work Experience block, but if the document turns out to be too long, you will have to do it. Leave only the most important, and avoid repetition and long descriptions.

Medicine is a field that welcomes constant learning and development. Do not forget to indicate the medical courses, pieces of training, master classes, and conferences in which you participated. The same applies to published works, articles, and notes in medical journals.

Pay due attention to the Resume summary block. Below we will talk about what needs to be included in it and why it is really critical. Do not miss it!

Build a resume for a job. See what key skills the employer needs, and what tools and techniques are indispensable for the job. All this will help you fill out a resume and have a successful interview.
Structure and format
Traditionally, there are three types of resume structure that apply to a dental basic assistant resume. Compliance with their principles is a significant plus for you as a candidate for the position. Let's see which format is right for you.
Chronological format. It can be seen most often as it remains the most popular for resumes. In this format, the employer's attention is focused on the work experience section. Places of work are indicated in reverse chronological order: that is, the first in the list is your last job, the second is the penultimate one, etc. This format is suitable for candidates with impressive seniority, or with little but very valuable experience.
Functional format. The main thing here is your education and past practice. This format is suitable for applicants with no experience, those who have just received an education and are preparing to start their careers. In dentistry, specialized education is enough for this, since it includes practice and deep medical knowledge.
Mixed format. Here, with the help of a summary, you can highlight what is more profitable for you, even if it is information from different sections. Simply put, this format takes advantage of the first two and allows you to "kill two birds with one stone".
Title and contact information
The title is the first thing an employer sees on your resume. It should be short: only 1 sentence and should reflect your position. It will be enough to write "dental assistant", but if you want to be more specific, you can add a specialization of a doctor. Let's look at examples.
An example of a good headline:
RIGHT
Orthopedic Dental Assistant
An example of a bad headline:
WRONG
Dental assistant with extensive experience in surgery and orthodontics
As you can see, in the first case, the position is clearly and concisely indicated, in the second - an extra mention of work experience. This information is best left for later sections.
Followed by contact information. It shouldn't be too much! All that is needed is to indicate your first and last name, contact phone number, e-mail, and city of residence. Information such as marital status or citizenship will be superfluous. Here, too, it is important to observe the first principle of the summary: brevity and informativeness.
Choose a photo
Another question that worries many jobseekers is whether a photo is needed in the resume of a dental assistant. It is difficult to answer this question unambiguously.
In addition, it will certainly be interesting for a dentist to see what his future assistant looks like, with whom he will spend whole working days hand in hand. It is important that the photo complies with the elementary rules:
was clear and COLORED;

without unnecessary objects and people;

in neutral or uniform.
You should look neat and friendly - as required by work in such a responsible field as medicine.
Resume Summary: the magic of the most important resume block
If you look at a dozen or two real resumes of various professions, you will see that after the contact information you can often see a block of several sentences. Here the specialist can talk about his achievements, about what he is especially proud of in his work.
Resume summary - the name adopted in English-speaking countries. In Russia and the CIS countries, this section is usually called "About Me". It is important not to get confused and not include all your work experience here: there is a separate block for this. It is significant for the dentist who will work with you to know what is interesting and impressive in your track record.
An example of a good Resume summary:
RIGHT
Dentist-orthodontist with 5 years of experience. Assisted the doctor in the installation of braces and aligners for more than 300 patients. Participant in the conference "New Era in Orthodontics" in 2019. Twice received the DentiSoft Clinic's Best Assistant of the Year award.
An example of a bad Resume summary:
WRONG
Experienced, accurate, responsible dental assistant. I know how to find an approach to patients, sociable and friendly. Participated in a scientific conference dedicated to new methods in orthodontics. Awarded as the best worker of the year.
We see that in the first case, the applicant uses specific numbers: the number of years of experience, patients, and awards. In the second, there are a lot of long words that do not belong in this most important resume block, but the necessary information is not enough. By the way, these examples describe the same specialist.
Work experience: the most important section of the resume
For a resume of a dental assistant, as for any other medical specialty, this section is extremely indispensable. A nurse or nurse in dentistry takes the position of a direct assistant to a doctor, his right hand - whether it be a therapist, surgeon, orthopedist, or orthodontist.
Thus, the competition is quite fierce. The more useful it will be to familiarize yourself with the key principles of filling out the "Work Experience" section.
Specify the experience that will be of interest to the employer. If there is too much of it, try to squeeze out the most significant information. For example, when applying for a position as an orthopedic assistant, list assisting in that area first.
Avoid frequent repetitions. For example, sterilizing instruments is part of the standard job list of a dental assistant - you can list it in the list of skills, but not repeat it over and over again in the experience section.
Make sure that there is strict logic in this section. Remember we talked about resume formats? Choose the one that works for you and stick to it throughout the document, especially where you're describing work experience. It is indispensable that the recruiter or your future manager is comfortable reading your resume so that you leave a good impression of yourself even before the interview.
Let's see how you can describe the work experience in the resume of a dental assistant.
Sample 1 (Prosthetic Dental Assistant)
October 2015 — March 2022
Clinic "Renaissance"
Orthopedic Dental Assistant
Job responsibilities:
Work in 4 hands with an orthopedist

Installation and removal of removable and non-removable structures

Preparing the patient for an impression

Working with bite registration materials

Preparing and supplying the doctor with the necessary instruments and devices
Sample 2 (assistant implant surgeon)
May 2019 — April 2022
Dental hospital №13
Assistant to the dental surgeon-implantologist
Job responsibilities:
Work in 4 hands with a surgeon

Office preparation and cleaning

CT, OPTG, sighting images

Anesthesia preparation

Assisting in sinus lift surgery

Knowledge of endodontics, pediatric terminology, the periodontal direction in medicine
What to write if there is no work experience?
Indeed, what can a dental assistant write in a resume if he has not yet had a chance to work in his specialty? Any medical education involves practice, so even beginners have some experience in this area. To showcase it, use a functional resume format and focus on academic knowledge and skills gained in college and courses.
Fortunately, new professionals are often hired for the position of a dental assistant. You may not be able to immediately get into the top clinic that you dream of, but you will definitely find a place where you can gain experience. What to do with it next is up to you!
Cover letter and its importance in finding a job
A cover letter, or, as our English-speaking colleagues say, a cover letter, is the letter to which you attach your resume. Remember what you usually write to a potential employer? Of course, you say hello, introduce yourself, and say a few words about why you are interested in this vacancy.
In fact, a cover letter is very important because it creates an impression of you even before your manager has opened your resume.
What is critical to know about our work?
So that no one can mock, it is worth using a verified model resume. Such an objective can be solved in our company. We supply large objectives to meet your needs. Regardless of your level of qualifications, we will prepare quality work. And also at the end will be able to add a list of references so that you know what we were focusing on.
If you have a registered account, then you can see all templates. Each template can be understood even by a student. Such samples are simple and at the same time effective. All possible postings are scheduled. Essential points are highlighted in the outline.
Who are our services for?
No matter which business you choose, we will describe all your duties and prepare the best resume for the hygienist. Our front consists of several stages. Make an entry on our site and get the opportunity to download an expanded and certified federal example of a bilingual resume. We can be contacted:
a builder who has certifications for the job;

masters that have passed externship;

military no experience;

junior specialists who work in the lab and free speak different languages;

students who completed the internship;

instructor for courses in medicine who had difficult work experience (for example, pulled out bullets).
We will sit down at the desk and discuss the great prospects for cooperation. We will prepare a cool introduction and process all the ideas so that even the inexperienced can be hired.
FAQ
Do I need to include my date of birth on my resume?
This information belongs to the category of superfluous. In any case, you will describe your experience and education - therefore, the employer will have an idea of your age.
How many resumes do you need to send out to get a response?
A lot depends on various external factors. According to statistics, only 1 resume out of 10 sent receives a response. But it can be both the first and the last resume, or you may have to send out more. It is indispensable to never give up and remember that each next letter sent can become life-changing.
In what format is it better to send a resume file?
The optimal format is pdf. It opens equally correctly on a computer, laptop, smartphone, or tablet.