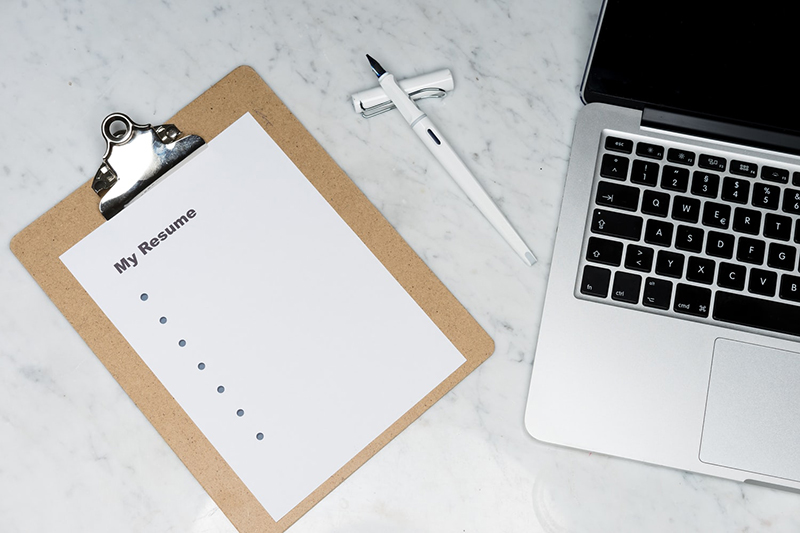 Prepare Resume: Labor Market Review after COVID-19
Since the global pandemic started a couple of months ago, a lot of Americans lost their jobs. The level of unemployed rose sharply. But do not worry, we`ll help you to find your dream job.
People losing jobs throughout the US
The US labor market has flipped over after harsh quarantine measures were set around the world. People were forbidden to leave their homes, and most of the office workers switched to remote work. At the same time, many representatives of industrial specialties, services, and tourism lost their jobs.
It is worth noting that a drop in employment was observed in almost all areas of the US economy. Experts are already comparing the rise in unemployment from the pandemic with the economic crisis times of the early 1930s. The unemployment rate in the US with the onset of the pandemic rose to a historic high. In general, since February, the unemployment rate has increased by 9.8% or 15 million people.
Numerous companies were not ready for this kind of crisis. Not every business was able to optimize its processes, and the rest began to face financial losses. Even with high budgets, it was difficult for companies to retain highly qualified specialists. A good example is the Airbnb service, which used to fire almost half of its staff.
According to the US Department of Labor, since the beginning of April 2020, there have already been more than 22 million unemployed Americans in the United States. At the same time, the US government notes an increase in the filing of unemployment claims. It is worth noting that among the 20 most economically prosperous countries globally, the US labor market has suffered the most.
The labor market begins to rise
According to the Bureau of Labor Statistics, in May, the unemployment rate fell from 1.4% to 13.3%. The number of unemployed today is 21 million Americans, and more than 2 million have already found jobs.
The population of full-time workers has increased by 2.2 million and amounts to 116.5 million people. The number of part-time employees increased by 1.6 million to 20.7 million people. By the way, part-time employees found work faster than those who are looking for full-time jobs.
If we talk about earnings, the hourly payment due to quarantine dropped to $29.75. A slight increase in salary was observed in April; then, the cost rose by $1.35 per hour. The amount of working time has also grown. The average workweek for all employees increased by 0.5 hours to 34.7 hours. In the manufacturing sector, the workweek increased to 40 hours, overtime – up to 2 hours per week.
Since May, the number of vacancies in various sectors of the economy began to grow in the United States. It directly depends on the weakening of quarantine conditions and the gradual return of business to its usual work. However, it is worth noting that many preventive security measures will remain for a long time.
Studies show that industries such as services, food processing, and retail are increasing labor demand. However, it is still difficult to say whether those who lost their jobs due to quarantine will resume it.
How to find a job after a pandemic?
No doubt, the introduction of quarantine has strongly negatively affected all areas of the economy. Many companies began to reduce staff, and small businesses across the country completely closed.
But the labor market is gradually starting to recover. At the same time, many people are still unemployed and are actively seeking a job. It influences the increase of competition even among professions, which used to be quite easy to get before the pandemic.
It will be difficult for both applicants who do not have work experiences, like students, and those who decide to change their activity scope. Remote work will gain in popularity.
New skills:
Flexibility in knowledge
Self-organization
Work in stressful conditions
Ability to organize teamwork remotely
Be prepared to negotiate online
In general, it is adapting to new working conditions after quarantine is not as difficult as it seems. We already wrote about how easy it is to cope with a stressful situation and motivate ourselves to work.
The most essential and crucial step in finding a new job is to create a professional resume. The main thing in the resume is to highlight and show the strengths and skills that you possess in the best way. A competent Cover Letter will strengthen the impression of an HR specialist. Often, recruiters look at a job applicant's Profile on LinkedIn, so you should also pay attention to how your page is composed.
Our professional resume writers from ResumeGet will help you choose the right phrases and put them together in a single composition. Many years of experience and the professional expertise of our writers will allow you to find an individual approach specifically for your vacancy.
Please leave a request on our website and get a ready professional resume in a few days.
Related articles: