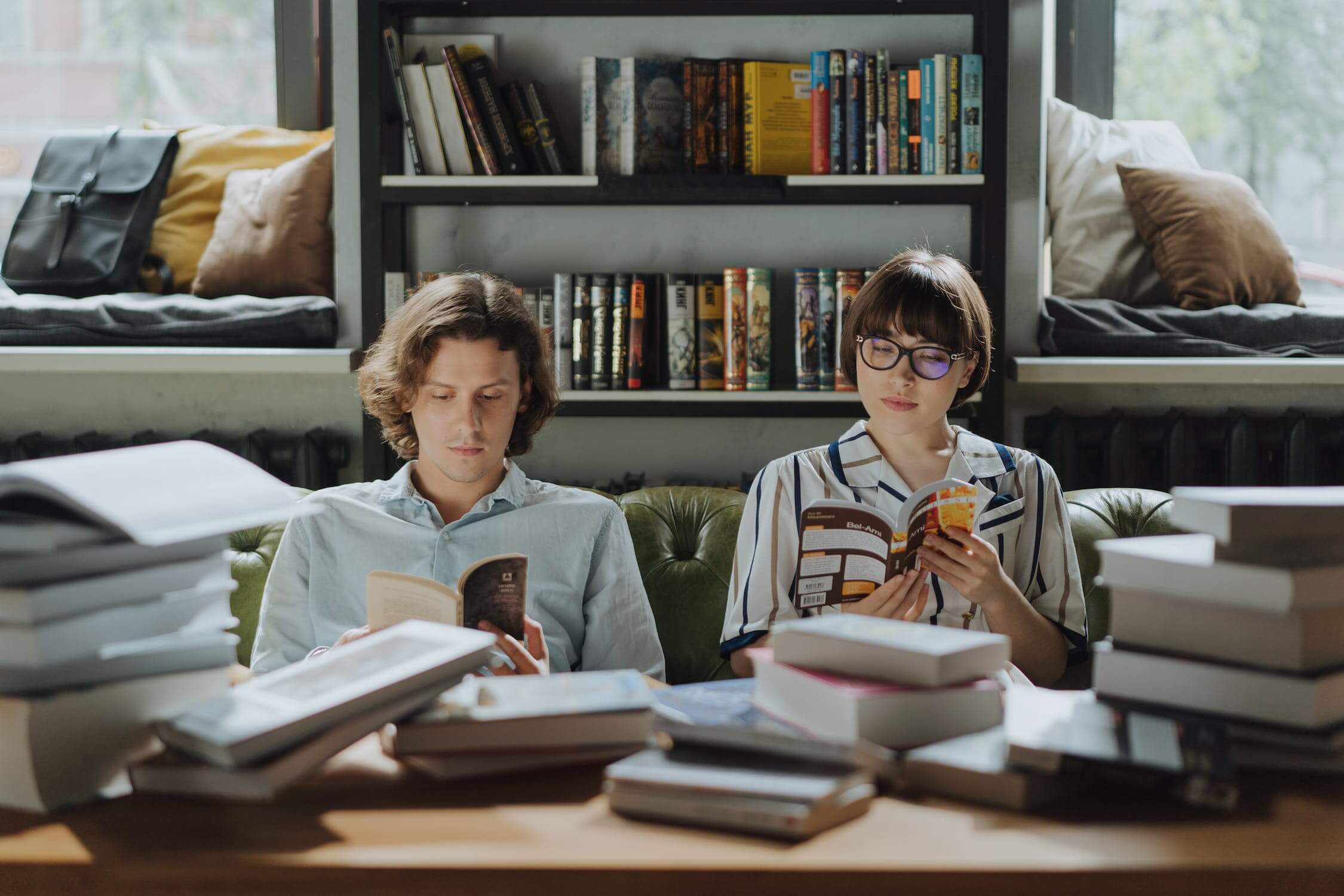 Top 5 Best Professions for Extroverts and Introverts
At times, we cannot make significant career advances and begin to question our professional values. However, very often, we have a lousy knowledge of our strengths and weaknesses. Sometimes, it isn't straightforward for us to understand in what kind of activity we can be most useful and successful.
There are many classifications for temperament types and psycho types, but one of the most famous is the division of people into extroverts and introverts.
Difference between extroverts and introverts
Extroverts are the people who work best in other people's environments. They are talkative, need constant communication, and love to be in the spotlight. On the contrary, introverts are directed at themselves, do not active, don`t like continuous contact with a large number of people, need solitude and are silent.
Most people have mixed temperaments. Some may think that extroverts — bright, loud, and noticeable, are successful people. But imagine a world in which everyone tries to get their attention, eagerly waiting for you to finish talking, and enduring monotonous work. If so, you`d better prepare a career transition resume.
We have compiled a list of professions that are best suited to both types to make sure that society is a wonderfully balanced system and that every psycho type in it is an essential workspace.
Professional trends characteristic of introverts:
they prefer to work independently rather than in a team
enjoy quiet places for still working over spacious, crowded, and open spaces
they are best able to develop an active listening skill
best focus on one project and one case at a given time
like personal interaction, do not like public speaking
they do not like to take risks, and they are very thoughtful
Professional trends characteristic of extroverts:
they love working in a team, and they are sad and bored in loneliness
creative in interaction with people
the best speakers
they are comfortable participating in several projects at one time
their risks are driving them
5 professions for Introverts
Accountant, financial analyst
Control and manage financial transactions, including data analysis, financial reporting, and organizational accounting policy development. Working with numbers.
IT specialist
Code writing, programming, system development, software and hardware, it's updating. Security management and maintenance of the organization's information systems.
Researcher
Designing and performing laboratory tests and experiments, summarizing, and analyzing data to determine results. A researcher may work in government, educational institutions, environmental organizations, or on behalf of a nonprofit company.
Representative of technical specialties — engineer, mechanic, joiner, etc.
This type of work involves an activity that is focused on the subject rather than the individual. It requires the ability to focus, systemic, analytical thinking, and the desire to work alone. Also, it is not superfluous to have healthy perfectionism, which is most often inherent in introverts.
Veterinarian
Another excellent alternative for people-lovers and communication!
5 professions for Extroverts
Establishing customer contact, persuasion, trusting, product presentation, contacting, and support.
PR-manager
Representation of the company in the media, responsibility for external communication, organization of meetings, and press conferences.
Psychologist
This kind of activity requires a high level of empathy, love for people, and communication. It is the responsibility of the psychologist to treat the person's psycho-emotional state through effective communication with people, so a true introvert will find it challenging to work.
Human Resources Specialist
HR selects staff to work for the company, continually deals with state employees, analyzes the team, and ways to optimize its work. Communication is his primary tool.
Lawyer
Such work involves public speaking, representing the client's interests in court, finding ways to resolve people`s problems with the law, and protecting interests. Therefore, to be successful, one must desire to be the center of attention, to be able to, and love to communicate and forge a trusting relationship, and to have exceptional oratorical abilities.
Wherever you work, remember that most skills should be developed, especially if you are interested in a particular profession. But the main thing is to stay in close contact with yourself and to feel what your psycho type lies with.
Related articles: