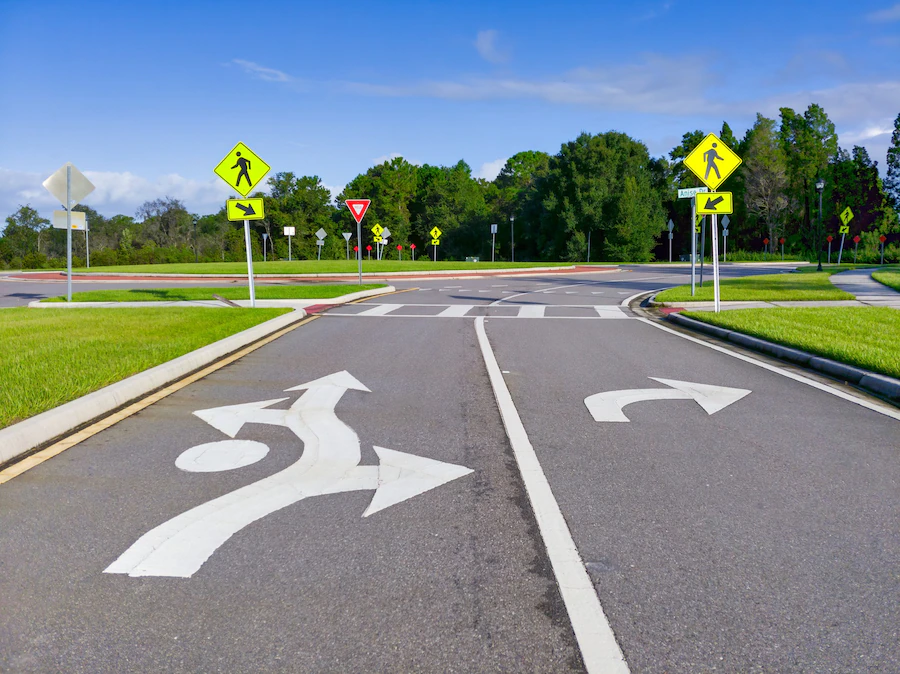 How to Write an Entry-Level Resume: Basic Secrets and Mistakes
A resume is an important document that shows your advantages as a potential candidate for a vacancy. These are your social skills, education, and personal and professional qualities. Making this card, you are, of course, ready and waiting for a chance to send your document to the company. There is only one minor problem, called "experience."
Yes, you are ready to start your career after college or university, but you have almost no practical experience. There is nothing to fill those lines, which seem to be considered the most essential for your recruiter. In this case, you first need to get out and know how to present yourself correctly, and secondly, you need to learn how to write an entry-level resume.
What is an entry-level resume?
In short, it is a description of you in the context of education, social skills, and activities at a time when you have no real work experience. In this case, your skills that are useful to the employer are highlighted as much as possible. As with the classic resume, the document needs to be personalized to stand out and still be able to climb your first rung of the extensive career ladder.
In our material, you will learn about the main rules and recommendations for writing a resume when you have almost no real experience. We'll also look at the mistakes that beginners often make due to ignorance. You don't have to worry anymore because that's what we're here for.
Do recruiters consider entry-level resumes?
Many companies are interested in hiring people with no experience. Such practice helps optimize the company's payroll and raise real specialists. Some organizations do not take people with experience because they want to create a professional who will be loyal to the company for a long time and have no problem coping with the "inner workings".
In this case, good recruiters and companies look first at a few particular points that can tell even more about you than your experience. Everyone has probably heard about those odd jobs with minimum pay and a requirement of 5 years of experience. In this case, these options should not interest you because you want to get into a good and promising firm that will appreciate and train you. All the same, exposing specific requirements and the possibility of hiring without experience is exactly what competent managers should count on. And you don't need others.
And so, here are a few important points you need to remember. These are the points that recruiters look at first when they work with entry-level resumes.
Relevance
First and foremost, managers and recruiters are interested in your motivation to apply specifically to their company and become part of a team, such as at a marketing agency. If all of your experience and education scream about working with food preparation, then the recruiter will not understand your desire to try your hand at advertising. This means you need to show from the first seconds and lines that it's the marketing agency you're interested in.
To do this, state that you've had an internship in advertising. You can talk about the courses you took. Show what you're interested in. This will allow you to find a job faster because recruiters will see that your resume is personalized.
Of course, it's easier just to make a formal CV with universal answers to questions and send it out to everyone. Except that such resumes are only noticed by companies that:
are not willing to pay a decent wage;

can not retain good professionals;

do not want to provide normal working conditions.
You don't need those, so take some time and adapt your document to each type of company.
Related skills
Experience plays a key role in selecting candidates for a job for a reason. So if you haven't gained it yet, you need to get out there and talk about all your skills that can be applied to the new organization as well.
If you had any experience with philanthropy in your high school or college years, tell us about it. Show your successes during your internship, how you handled teamwork and what you did to stand out. Indicate if you worked with a limited budget and were able to get the results you wanted.
Ability to play in a team and be the leader of this team
A college or university will give everyone dozens of opportunities to become leaders or inspirers of circles and sections, groups of people, or whole streams of students. They would never hire you for a management position without experience. But recruiters are interested in your experience as a leader of some kind of team to see how well you can play with a team and, if necessary, manage certain processes. This is the leadership experience companies are looking for.
You don't have to formally hold a certain position because it's enough that you were the initiator. The main thing is to present it correctly, not to stretch it, but to put it in a prominent place. Show the employer that you can be relied upon and that you want to be useful. After all, these are the skills that are valued by both entry-level professionals and professionals with 30 years of experience.
Take the time to document your resume and make it attractive and easy to understand
Don't forget that even if your resume is an entry-level document with no or minimal experience, you still need to make it attractive and simple. Recruiters read dozens or hundreds of similar sheets of information about applicants every day. Don't make them stress working with your document, and properly highlight your benefits.
We also want to emphasize the easiest mistakes any aspiring job seeker can make:
Carefully proofread your resume for errors or give that task to editors. It's just one sheet that separates you from the job, so it's hard to overestimate its importance. There should not be a single error;

You should immediately refuse color pictures or unusual fonts, which will only spoil the feeling of reading. In most cases, the document will be printed in black and white, which means the colors do not matter;

Try to find simple examples and repeat them first. Stick to a formal style, and don't try to make jokes. For beginners, more often than not, this ends up in the "Denied" folder.
And now, we can proceed to more complex and meaningful recommendations from professionals, recruiters, and just experienced workers.
Without contact information, your resume is useless
Your first name, last name, LinkedIn link, phone number, and email are mandatory companions to your resume, regardless of the position. You must include your contact information because otherwise, the employer will not be able to contact you. Missing out on a good job is a mistake you are not prepared to make.
You should also state where you currently live and whether you are willing to move. Understand right away that a company that hires people with no experience will most likely not be willing to pay for your move. Therefore, you should count on your resources right away.
Focus on your education
The first thing you need to do is to show how your education will help you in the job. It is best to put this information below your contact information. This will allow the recruiter to immediately understand what you can offer the company and what experience they can count on.
You should include your graduation dates and any schools you attended. You should also include information about your degree and your major, as well as any additional classes or activities. Your study abroad programs or internships would be an advantage, especially if they are targeted.
Look separately for certificates, courses taken, workshops, or online conferences. Include the dates you took them, the skills you learned, and how they apply to your professional life.
Make your experience strong
When you describe your work experience, even if it was just an internship, don't get emotional and go into long paragraphs about how you carried papers or made coffee. Rather, talk about the accomplishments that you were able to earn by performing certain duties. For example, instead of talking about how you delivered letters around the office, try talking about how you were able to streamline the process and reduce delivery time.
The main idea is that you don't need to try to describe all your functions and tasks performed. You need achievements, good results, and anything that makes you stand out from the average employee. It helps to see your benefits right away rather than reading about a part-time waiter job for the tenth time in one day. Any job can be described as much more rewarding, so take advantage of this thought and make your experience, even a minor one, that much stronger.
Once again, emphasize: Adapt your resume to the position!
Every resume of yours has to be tailored to a specific job so that the recruiter can see your serious intentions and interest in their company. Yes, it takes quite a bit of time and patience. Yes, you have to research the organization and its needs and values. But there's also another "Yes" - you'll get noticed.
Hundreds of resumes pass through a recruiter's hands daily, which means they're already tired of reading typical documents that have been downloaded and edited from the first link on the Internet. It's better to take a typical sample and customize it first for yourself and then for a particular company. There's no point in pointing out communication skills when working as a system administrator, but it's better not to be silent about your internship at Google.
You can make your experience stronger and more interesting if you select only relevant knowledge for the job. Just try to briefly describe why the company would benefit from you.
Popular questions about education
After reading all the instructions, applicants often have questions; after all, this is the first experience of submitting a resume and finding a decent job. No wonder, because no one wants to miss their chance in a good company because of their ignorance of certain aspects of the document. And so, here are some classic questions:
should you include your GPA? Yes, you can have it if it is above 3.5. Otherwise, you can leave it out and not emphasize it;

is the employer interested in my coursework? Yes, if it fits the job;

should I talk about my degree if I have dropped out? Only if you have studied for at least 2 years. Otherwise, your education is considered too "incomplete."

is a high school education worthy of a place on a resume? Only if it is your only education. Otherwise, a college or university degree is a much better fit.
Try to find more information about the company, its employees, reviews of cooperation, and in general, about the activities of the organization. You can also use the Internet to get answers to additional questions. This can greatly help you determine the list of skills and knowledge that you should include in your resume.
Conclusion
In conclusion, you should try as hard as you can and make your resume unique and relevant to the position. Without experience, you are the one trying to interest the company in the first place, not the other way around. And a resume, in turn, is all one sheet, which is your lucky ticket to a good job.
And this means that you should never save on your ticket. Take the time to put together a good resume, be sure to personalize it for your future employer and that time spent will pay off. Stand out and be better than the rest, because just by following these recommendations, you can beat 60-70% of the competitors at the initial review.
Good luck to you!
Related articles: