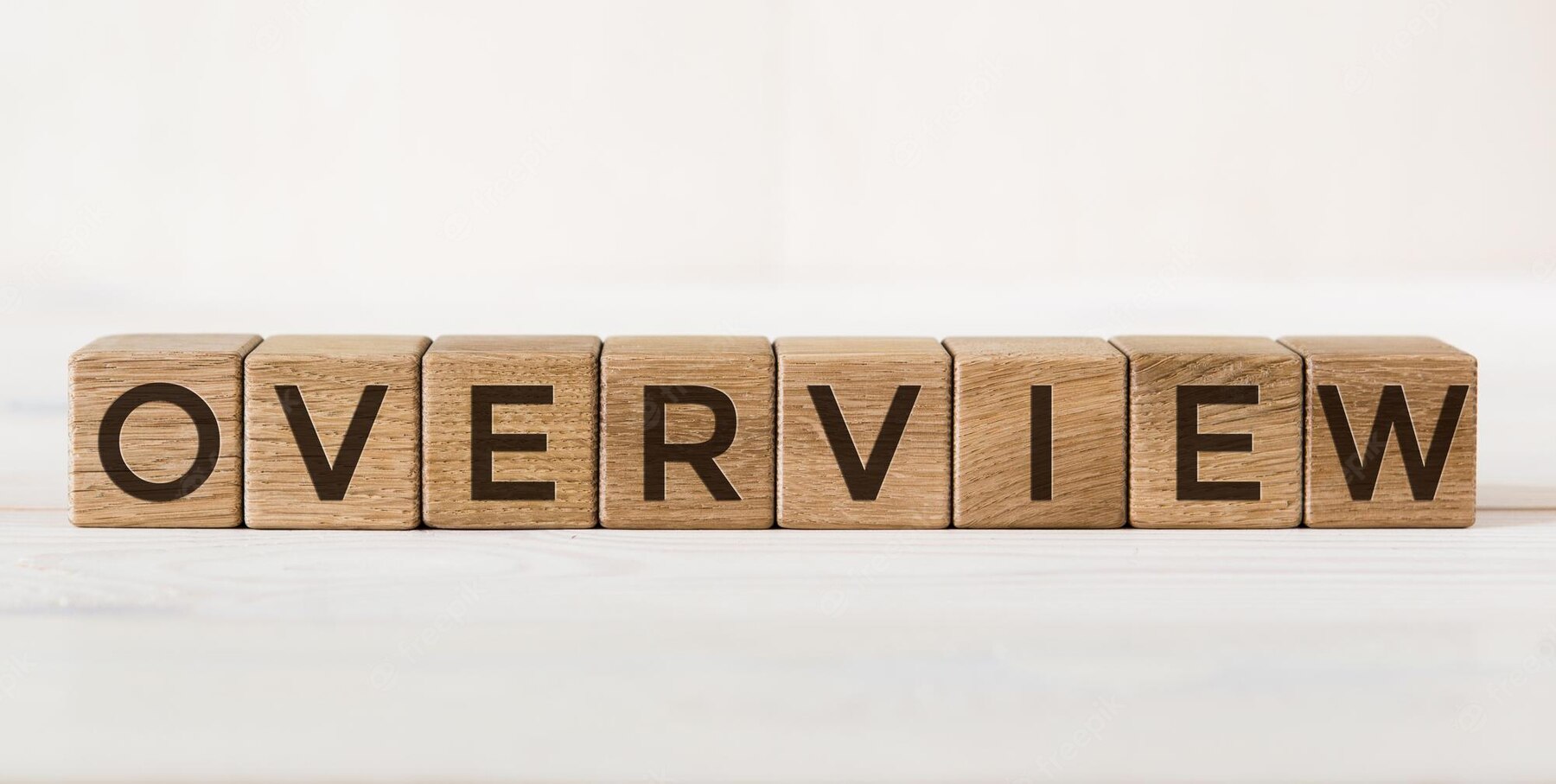 Choose The Best Resume Writing Services to Get Your Dream Job
A resume is the first thing a recruiter sees when choosing a candidate for a job. And a lot depends on how complete, competent, catchy, and original it will be. Considering that on average, an HR specialist usually takes no more than six seconds to view a resume and cover letter, then the originality of a resume often plays a very important role.
Write a resume, choose a design, check and get recommendations from the pros. All this can be done online today with the help of the best resume writing services. Learn about online services that will help you build a great resume.
Professional resume writing services
Over the past few years, the number of professional resume writing services has increased. More and more people are looking for a new job or additional income source, and some want to change area to a higher-paid one. Some analysts say hiring is not increasing to the point where a full recovery of the economy could be expected. However, the percentage of people who filed for unemployment benefits is declining.
Every job seeker has individual needs when it comes to finding a job. Both recent students and mid-level executives need a professional resume and cover letters to qualify for an interview. Many people choose to use the services of professional resume writers to be more competitive with potential employers. It helps job seekers find their dream job.
If you are actively looking for a job, then you will definitely need a quality resume. To make an attractive resume, you can write your resume in Word or choose one of the Professional resume writing services.
Of course, a list of your brilliant skills and previous jobs written in Word will also work, especially if you have already proved yourself in the market. However, a CV that is stylish, informative, and not overloaded with data will be a great advantage over other job seekers.
At the same time, it is important that such a resume can be created in a few clicks. Best resume writing services like ResumeGets.com are good because, on the one hand, they are very easy to use, like a constructor, on the other hand, they make cool resumes that attract the attention of recruiters. If you need a more conservative option, then in our selection there are services for classic resumes with templates for different specialists. So you can choose what suits you best.
Why is it better to entrust the preparation of the right resume to professional resume writing services?
Experience. Recruiters look at dozens of CVs a day, and that's thousands every month. ResumeGets.com works with many client companies and has filled thousands of positions for them. A resume writing service working on both sides, knows better than anyone what employers want to see on your resume.

Objectivity. Resume writing services can look at you as a professional, from the outside, with a fresh look and highlight the most important thing in this situation.

Skills. Professional guidance is not just theoretical advice, but proven by many years of practice, methods of competent presentation of candidates with the help of resumes and cover letters, which allow you to create a positive image of the candidate with the employer and get him an invitation for an interview!

Elimination of errors. Experience tells us that most people, even with a resume template, cannot, don't want to, or don't have enough time to properly prepare a truly effective resume template. More than half of the CVs we receive are too long or too short and contain grammatical errors. It is also important to properly structure your resume and include mandatory sections that should contain the required amount of information for employers.
What to look for when choosing a resume writing service?
The right professional resume writing service will give you the full bang for the bucks you spend on it. Before paying to resume writing service, make sure you research and read resume writing service reviews beforehand. Based on your own research, choose a company that you think will give you satisfactory results.
Here are some things to consider when choosing a resume writing service:
1. Website. Today's good resume writing services have professional-looking websites. Choose a service that has a website that is easy to navigate and easy to find.
2. Reviews. Read online reviews and features of the resume writing service you have chosen. Use their services only if the reviews you read are mostly positive.
3. Sample resumes. Feel free to ask a resume writing service to provide you with resume examples. This will help you get an idea of ​​its quality.
4. Guarantees. Choose resume writing services that assure you can get better results.
5. Competent writers. Get an idea of ​​the quality of authors working for the company. Check out their qualifications and writing style. Also, research their certifications and qualifications before using their services.
6. Find a good author. Contact the writer provided to you by the resume writing service. Establish a connection with the authors and try to communicate with them if possible. Only work with a writer if you can share your ideas and needs.
7. Reputation. Make sure the company you choose is reputable. It should have a good reputation and some positive reviews. It is always risky to choose a resume writing service that has little information.
ResumeGets.com
Today, ResumeGets.com resume builder does more than just format resumes. It also acts as a career advisor. The company's team of professionals knows how to create a resume that will meet the standards of recruiting services.
ResumeGets.com can offer applicants:
Creation of a professional image;

Focus on a specific position and the needs of the employer;

Highlight your most important skills and abilities;

Demonstrate convincing examples of your experience;

Saturate your resume with keywords that will attract the attention of HR managers, who, as you know, due to a large number of resumes read diagonally;

Minimizes or eliminates unwanted or negative factors;

It will help you control the course of the interview to your advantage because employers use resumes as an interview template;

Formatted and neatly designed;

Eliminate grammatical errors;

Make your resume easy to read.
The main thing is that your resume, which you order from ResumeGets.com, sells you well as a specialist to a potential employer. The experts of the resume writing service know many other nuances that will allow you to hit the target exactly and provide you with calls and invitations from employers!
Resume Spice
The service consistently receives high ratings and many good reviews from the customers it serves. A resume here is not cheap, so you want to be sure of the quality of a particular service. However, every job seeker wants to have an attractive resume created by professionals. The main reason why a dream job is difficult to achieve is not only the correct resume writing. Proper guidance and evaluation can go a long way.
Resume Spice offers three different levels of service for various work environments. For example, they have different options - for beginners, advanced and experienced applicants. In addition, they provide free telephone consultations to their clients. They seem to go out of their way to provide service to their customers. In addition, their career advisors are resourceful and help those who are having difficulty finding the right job.
These are the services they offer to job seekers:
- Entry Level Resume. It cost $449 and is suitable for those who have a minimum experience of up to 2 years or no experience at all. The company offers a 60-day guarantee that you will receive an invitation to Interview.
- Professional Resume for $569, which is suitable for applicants with more than two years of work experience.
- Executive Resume. Executive Resume. For this option, the applicant will have to invest $689, and this plan is for those who hold C-level positions or are applying for an income in excess of $125,000.
ResumeSpice also offers additional services:
- Personalized Cover Letter for $189;
- Personalized LinkedIn Profile $189;
- $179 Interview Preparation with 55-minute candidate coaching by phone or Skype;
- Personal professional 300 words Bio for $189;
- Thank-You Letter worth $129.
ResumeSpice's customer service is quite friendly and helpful. You can communicate with live chat support with a live person in real-time, in addition to phone and email communication. I know that many people are more familiar with chat than direct calls.
ResumeWriters.com
ResumeWriters.com is a professional resume writing service. It is one of the oldest and largest online platforms, operating since 1999. The company has a high rating. If you're looking for a resume that properly communicates your skills and abilities to potential employers, then this resume writing service might be right for you.
At the same time, this service is more expensive than many other recruiting companies.
What they offer:
•
Service starts at $169.95
•
$100 Off Full Resume Package
•
ResumeWriters Customer Service
Select the desired service or set of services that interest you in the first place. Here, the company offers most of the services in packages. Not all services can be selected separately. Choose the most suitable package according to the industry you are interested in, your personal career level, and the goals that you want to achieve in your career.
Then you can select additional services that will improve the package you have chosen. The most popular ones offer to create and fill a LinkedIn profile, an electronic resume, and sending resumes to agencies. Immediately after placing an order and payment, your order will be sent to the right resume writer. The company selects for each of its clients the copywriters with knowledge and experience in their field.
ResumeWriters.com's cheapest package costs $169.95. The price of most expensive price is $389.95. It's not the most affordable resume writing service on the market, but ResumeWriters tries to uphold its reputation. Since they are positioning themselves this way, don't expect low prices from it.
The following prices are included in the course fees, depending on the category:
•
$169.95 for undergraduate/graduate resumes
•
$199.95 for a professional resume
•
$299.95, $369.95 and $389.95 respectively for Executive Silver, Gold or Platinum Executive
•
$169.95 for a transitional military program
•
$249.95 for a career change
•
$229.95 for computer resume
For nearly 20 years, ResumeWriters.com has provided job seekers with the opportunity to get resume writing assistance from seasoned professionals who are nationally recognized, as evidenced by the demand for writing services in their industry. The company offers the services of professionals who know how to write a winning attractive resume. Such a resume will often lead job seekers to an interview.
Applicants in this service work with the author directly so that he better understands the needs of the customer and its compliance with the requirements of potential employers. There will be no intermediaries between the two parties, which means there will be no Chinesу whisper which ensures the best understanding.
ResumeWriters.com can create effective resumes and application letters and create worldwide job profiles. If a simple online resume builder is not enough for you, then you can get professional resume writing services here.
ResumeWriters.com offers the following types of resumes:
- Student resumes that are intended for students, graduates, and employees with a minimum of work experience up to 2 years;
- Professional resumes for professionals in any field of activity with more than 2 years of experience in their field;
- Executive Resumes for executives and managers up to and including C level
- Career change for any professionals who want to move into a new field of activity;
- Linkedin profiles to complement any resume type you choose;
- Military/Civil for military personnel of all branches of the armed forces who want to go to civilian work;
- Technology/IT resume for IT and other technology professionals;
- Curriculum Vitae (CV) for lawyers, physicians, scientists of all levels
For applicants who use resume writing services, ResumeWriters.com provides a two-month service guarantee, which includes a free resume writing service if the client does not receive an interview within two months.
Pros and Cons
• Qualified and certified writers.
• Direct collaboration with authors.
• 24/7 urgent work available,
But
• There is no federal resume writing service.
• No communication with writers on the phone.
Zipjob
Zipjob has developed a service that helps job seekers get information about their resumes with the help of certified authors and technologies. The use of the Applicant Tracking System (ATS) has exploded in recent years as the technology has become cheaper and more widely available.
What most job seekers don't know is that this technology is used by most companies to scan resumes for keywords, experience, education, and other factors to determine if a candidate is a right fit for the position. Nearly three-quarters of resumes submitted are rejected by ATS before a person sees it.
Zipjob helps job seekers create and enhance and optimize resumes to get around said system, as well as impress hiring managers. Zipjob matches clients with a certified resume writer who also uses the same ATS technology to review resumes. This tells the author what needs to be changed and improved in the resume and whether it will be rejected by ATS. The most common reason most resumes get rejected is keyword misuse, bad formatting, and grammatical errors.
Clients can also easily upload and download their resumes as well as send messages to their resume writer with a user-friendly interface. Through the use of technology and certified resume writers, Zipjob can offer job seekers a summary that a recruiter will like, after it successfully gets past the bots.
Most Popular are:
- Launch. $139 for a quick start to career improvement with resume optimization and direct communication with a professional resume writer. Also possible for $48 per month;
- Fast Track. $189 or $65 monthly option for faster job acquisition with a cover letter. Here the company offers a 60-day guarantee that you will receive an invitation from the employer for an interview
Premium, for $299. The plan is also available for just $27 a month with the LinkedIn profile to be updated, the professional resume, also the cover letter.
Find My Profession
Find my Profession, founded in 2005, is a global company that helps professionals and job seekers. Featured in several of the world's major publications, these services provide online professional resume writing services.
Their writing team includes people with experience in many dozens of industries and professions. They provide professional resume writing in line with the unique experience and expertise of their clients.
Price rages 395-995 dollars.
Pros and cons:
-Of the pluses, it can be noted that in addition to quality services, their customer support is easy to contact.
- No physical offices or branches, Find My Profession is a virtual company.
Resume.com
The free resume maker offers a ton of easy-to-use templates and settings. Plus, here you will find ready-made CVs of many different specialists and you can edit anyone template under your experience, knowledge and skills. The default sections can be renamed and swapped.
Advantages
- All templates and settings are free.
- Nice templates without eye-catching colors and fonts.
- No Resume.com branding on the finished CV.
- Resume can be downloaded in four different formats, posted online or printed.
Using this service, you can publish your resume online, directing potential employers to the desired sections by providing them with a simple URL.
Monster resume
Monster.com is a renowned job information website that has expanded into other career development and other services since its inception in 1994. Monster.com, already established as a job search platform, also offers quality resume writing services.
Monster.com offers three types of resumes listed on its website:
Right Resume offers professionally crafted resumes tailored just for you.

Xpress Resume+ is guaranteed to help you stand out from the crowd. Thus, increasing your chances of being shortlisted for a job.

Career Booster offers the benefits of skillfully crafting the perfect resume and capturing the attention of recruiters.
It offers three plans for professional CV and resumes writing services:
Starter. This plan offers a personalized rewrite of your resume for $279 per month.

Standard. The plan includes a cover letter along with a rewritten individual resume for $299 per month.

Premium: This plan includes a cover letter, resume rewriting, and an online career platform profile review for $649 per month.
The website helps speed up your job search and improves your chances of getting a job through its services.
To summarize
Today, there are many opportunities for self-compilation of resumes with the help of professional tools. At the same time, it is difficult to create the right resume on your own, since it is important to describe your work experience, achievements, key and personal skills, etc. profitably. Quite often, beginners make typical mistakes. It is also important to follow the structure of the resume, avoid mistakes and typos. In many cases, it is advisable to order a document from specialists who, based on the information you provide and taking into account established standards, will inexpensively compile a resume for work and a cover letter.
In this regard, many choose professional resume writing to order. The resume compiler asks the client questions about his professional path, achievements, career plans and, following the information received, draws up a resume. In some agencies, you can only order help in writing a resume. Other best resume writing services, such as ResumeGets.com, the specialist not only provides the client with all the necessary tools for composing a text about himself, but also, if necessary, will write a cover letter and provide other services. The best resume writing services will most likely help you get an interview to land the job of your dreams.
FAQ
How to use resume writing services?
Choose the service package that best suits your goals. Register on the service website and place an order. Fill in all fields in the order form. Choose a specialist in your field of activity. Make a payment and then get a consultation. Then interact to get a great resume.
How to choose the best resume service?
See how professional the service website looks. Take an interest in reviews about the selected service, are their customers satisfied? Find out if there are interview guarantees and ask for a sample resume.
What is the best way to order resume writing services?
Select a service, visit its official website, select a pricing plan, and select a qualified author.
What is a reasonable price for resume writing services?
The reasonable price depends on what services you need and what level of position you are applying for. In general, the cost of professional resume writing services ranges from $150 to $1000. Which one is a reasonable price for you, depends on your needs and capabilities. Explore service options and service packages and compare them.