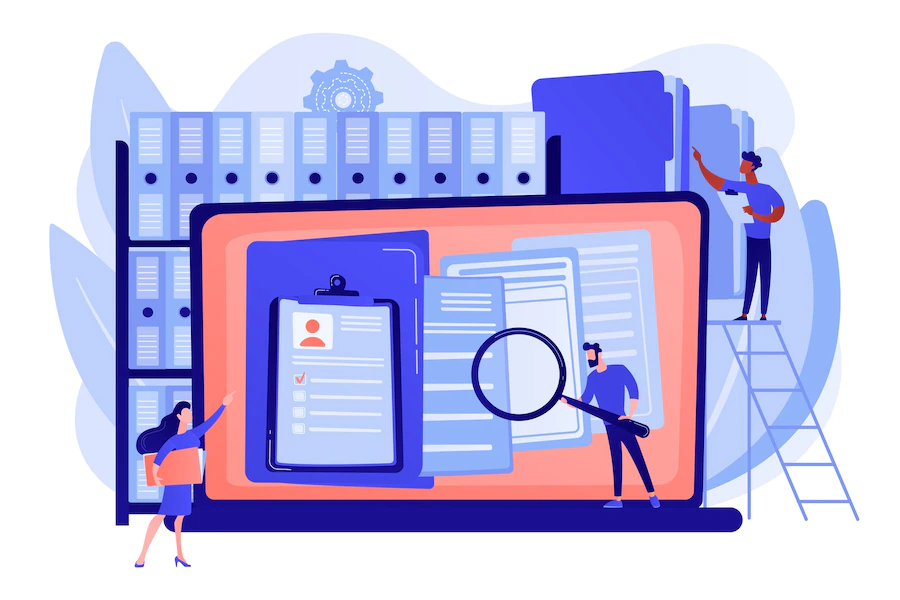 A Difficult Choice between Resume Builder and Resume Writing Services
If you want to get the perfect job like in your dreams, revealing your professional skills, you should be able to present yourself correctly. Your future salary also directly depends on how competitive you will present yourself. For this aim, you should do everything to compose a resume correctly.
We will talk further about the importance of correctly writing a resume, what methods exist for this, how they differ from each other, and the advantages and disadvantages of each of the methods. We hope this article will help you decide how to write a resume, and soon you will get the job of your dreams.
Why is it important to write a good resume?
A resume is your professional calling card. Before the employer meets personally with his new (or future) employee, thanks to the resume, he already has a certain impression of him. This applies to both professional and personal qualities.
It also considers that after the pandemic, many services have switched to online work. In this case, the employee does not have the opportunity to meet personally with his employer. The resume remains the only way to professionally "communicate" and the only source of information about you.
A well-written resume will not only provide the desired job and the position you dreamed about but will also help in further development and career advancement. Indicating all your competencies, personal qualities, and professional merits, you present yourself as a reliable and qualified specialist. A resume is the first building block in building a career. Do not take this seemingly trifling matter lightly. Don't miss your chance to achieve what you dream of.
Basic ways to write a resume
Very often, during the self-compilation of a resume, an employee is perplexed and lost and does not understand where to start and how to do it correctly. This becomes the main reason why your resume does not receive responses. You can be an excellent specialist in your field but not be able to declare this fact. That's why different professional resume methods were developed.
Ways to create a successful resume:
The employee himself, intuitively, draws it up.
The future worker uses a constructor specially designed for this purpose.
A client contacts a special service.
We will talk in detail about all these methods, except for the first one, and also analyze each method's pros and cons. We will not mention the intuitive method since our goal is to create a thriving professional resume. Yes, you can certainly try to do everything without anyone's help, and you can even do it well. But why invent something, be smart, and hope that it works? It's more convenient to use professional tools to achieve goals quickly.
Resume Online Builder App. What is it?
This is a specially designed program with resume templates. First, the users are provided with a questionnaire about education, skills, previous work experience, and some personal data. After filling out the questionnaire, the application processes the information provided and compiles a resume. After that, the client can still format and change the information and make adjustments and additions to his resume. Thus, you can create the perfect resume in collaboration between the client and the application.
The idea behind all online resume writing software is pretty much the same. However, there are many options among which the client chooses the most suitable and convenient. Among the most frequently used online designers:
ResumeGenius;
ResumeNow;
Zety
Resume Help;
VisualCV;
Livecareer and others.
Everyone can try to make a resume in several applications at once, and send the employer the variant that they like the most visually and informatively.
Services for Resume Creation
If you approach with all responsibility and severe intentions to compile your resume, you should address specialists. The services employ competent people in this field. However, the approach itself will be more individual. A professional author will be able to display your strengths at work, correctly inscribing personal qualities.
A service worker will also help to choose the style and layout. This action will further help to characterize you as an employee and as a person. Surely, the employer will appreciate such highly qualified applicants, which will qualitatively distinguish you from other applicants for the position.
What to choose to create the perfect resume, online builder, or service?
The process of choosing between an online resume builder and a resume writing service seems to be very difficult. However, not everything is as difficult as it seems. The main thing you need to pay attention to is compliance with the requirements and personal preferences.
In addition, on the Internet, you can now find many reviews about each option. People share their experiences and results. Read on the forums ordinary meaning users about this, analyze all the advantages and disadvantages, and draw the appropriate conclusions.
Ultimately, whatever you choose, you need to end up with a quality, professionally created resume. And in what way you will achieve the goal - application or help of live specialists - it does not matter. In extreme cases, you can always choose both options and already, in fact, determine which one is better. Decide what is closer personally to you because only in this way you can fully surrender to the process and get good results.
Be brave to try to experiment. The resume is the same creative process that teaches additional skills and gives new experiences.
Advantages & disadvantages of an online designer
No matter how good this or that method to create a resume seems, they both have advantages and disadvantages. We will talk about the strengths and weaknesses of the online program further.
Benefits of an online program
Many customers choose the services of Internet designers because of the big quantity of significant advantages. The main advantages are:
Availability of questionnaires with specific questions and tips. It's very convenient because you do not rack your brains over what to write about and do not worry about not forgetting anything. All the essential questions are already mentioned. They only need to be answered. The program itself will place all the provided information in the appropriate section.
Availability of professional templates. Thanks to ready-made templates, you don't need to start from scratch. It's possible to choose from over a hundred variants that best suit your specification and personal preferences. Many programs can independently advise the most appropriate option in your case.
Candidate Letter Generator. This feature will save you many hours writing candidate applications to accompany the resume. Under the place where you send your resume, you must also send a letter with a request to consider your candidacy and several arguments for why you are the best candidate for this position. The online program will help optimize this process by providing the necessary tools to create and change emails quickly.
Ability to upload resumes in different formats. Many employers may ask you to submit your resume in different formats. Some companies require documents in Docx, others in pdf, and others require Google documents. In order not to start the process of compiling a resume every time, the designer provides the ability to save the finished version in any format. You can do it yourself with just a few clicks.
The advantages of the online designer help to save a lot of time and effort while getting excellent results.
Disadvantages encountered while working with an online constructor
Unfortunately, while working with the online resume builder, users note some shortcomings of the program.
There is no way to express your individuality here. The program cannot fully reflect personal qualities. Piece intelligence is not able to display your uniqueness. Template phrases make your resume ordinary and inconspicuous among hundreds of other similar resumes.
Templates cannot be modified or edited. This again "steals" your individuality. The templates are designed to simplify the resume writing process. However, simplicity comes at the price of uniqueness.
Resume inconsistency. Because the resume is written primitively, without any unique features and distinctive features, it can easily get lost among hundreds of similar ones and not even be noticed by the employer.
Consider all the pros and cons of working with an online resume builder and draw your conclusions. In any case, this will be a great first experience of self-compiling a CV.
Advantages and disadvantages of the services
Every day, hundreds of people who are looking for a decent job are looking for a competent service for help. Specialists competently compose a document, applying an individual approach. Thanks to these professionals, you get a perfect resume, unlike hundreds of others. This fact greatly increases the chances to be noticed and hired.
We will talk about all the advantages and disadvantages of contacting living specialists further.
Advantages of a specialized company for resume creation
A company for resume creation has recently become very popular among those who are looking for a decent job. And this is not surprising, because in cooperation with professionals there are many advantages:
A professional written CV will significantly increase the chances of getting the desired job with a high salary. It is better to address qualified specialists. To stagnate yourself isn't a good option.
Weaknesses of a specialized company for resume creation
Sadly, the specialized company for resume creation has weaknesses, too. The price issue is the main negative point. Appeal to specialists requires a special payment. Many factors are dependent upon the price. Basically - from your requests. If you desire a unique resume with all your strengths and benefits detailed, be prepared to pay convenient money.
It is worth remembering that to get a decent job, investment is obligated. In this case, pay for a quality resume. After all, this is an investment in the future, which will pay off from the first salary.
The short review reveals the different ways to make a successful resume. We can say that whichever method you use will bring its results. You quickly get the desired job with knowledge, skills, and competencies. Develop professional skills, gain new experience, and set yourself new tasks. To move forward, a well-written resume will be a good starting point. We hope our tips will help you choose how to write a resume, and you will find what you are looking for.